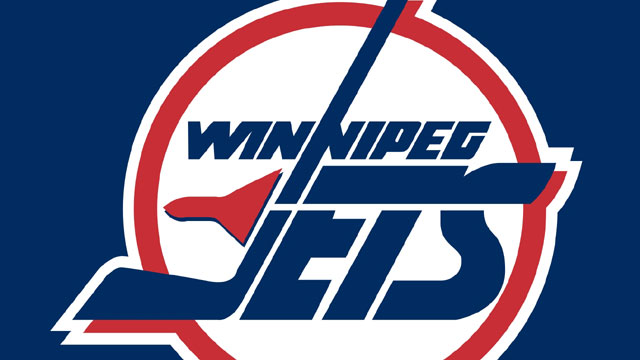 J-E-T-S JETS! JETS! JETS!
No, we aren't in the Meadowlands. That's the new (err, old) name of the NHL franchise in Winnipeg. The announcement was supposed to be made tonight prior to Winnipeg's seventh pick in the draft, but word leaked early thanks to winger Evander Kane and TSN's Darren Dreger.
There was a tremendous outpouring for the return of the Jets nickname when it was announced professional hockey was returning to the 'Peg. What is not known at this point is of the team logo and jersey will be the same, but it probably won't. Expect an updated version of the old red, white and blue logo, or maybe even a new logo and color scheme altogether.
Some of the other names thrown around included Falcons, Ice Bears and Moose, the name of Winnipeg's IHL team that's being replaced.
All in all, it's the right move for the franchise. There was probably some hesitation to go back to the Jets, instead trying to brand the franchise with a new identity. But there's something to be said for nostalgia. There are people who loved the Jets and their logo. There would be a lot of NHL fans happy to see the Jets playing the Hartford Whalers or Quebec Nordiques again.
So for those keeping score at home, the history of the Atlanta Thrashers currently resides with the Winnipeg Jets and the history of the Winnipeg Jets currently resides with the Phoenix Coyotes.
No word on how long it will take until the new logo is designed.
-- Brian Stubits
For more hockey news, rumors and analysis, follow @cbssportsnhl on Twitter or @BrianStubitsNHL