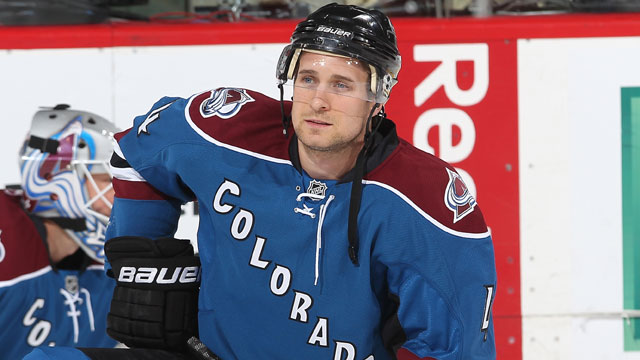 Earlier today, we took a look at the trade market headed into the NHL Draft and noted that Brian Burke and the Toronto Maple Leafs would likely be one team making moves.
A few hours before the draft and they've already begun.
The Maples Leafs have traded for Colorado defenseman John-Michael Liles for a second-round pick.
In Liles the Leafs are getting a 30-year-old defenseman who has an offensive touch. Last season for the Avs, Liles had six goals and 40 assists. His 46 points were the second-highest total of his career, all spent in Colorado, behind his 49 points in 2005-06.
The Avalanche are clearly in a mode where they are starting over and covet the draft picks at this point and are willing to sacrifice players on the wrong side of 30 to get them.
For Toronto, it acquires somebody who can step in right now and contribute. While the Leafs are in a playoff drought (haven't been in since the final season before the lockout), they took a step forward last season, remaining on the outside of the playoff bubble into the final week. Perhaps Burke thinks he can put together a team that can make it into the postseason while still building for the long-term.
Also on Friday, the Leafs announced that they have hired former Thrashers coach Rick Dudley in a scouting role with the team. Dudley, not retained when the team moved to Winnipeg, is recognized as one of the sharper eyes of talent in the NHL and will begin with his new team starting with the draft tonight.
-- Brian Stubits
For more hockey news, rumors and analysis, follow @cbssportsnhl on Twitter or @BrianStubitsNHL