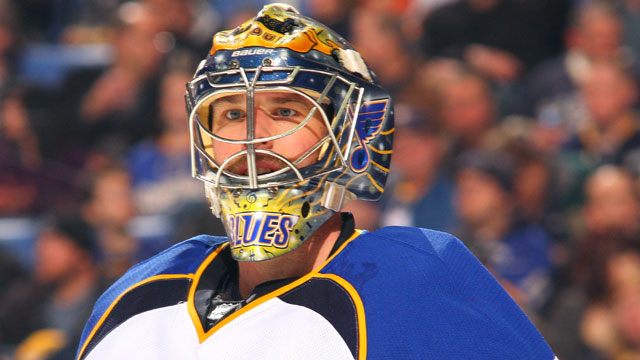 That sure didn't take the Red Wings long.
A day after announcing Chris Osgood's retirement, Detroit GM Ken Holland wasted no time in turning his attention to Plan B for a backup goaltender, targeting former Wing Ty Conklin. Mission accomplished.
The team announced it has reached an agreement with the goaltender on a one-year contract to backup Jimmy Howard.
You have to give Holland this: He's good to the guys who have been good to him. So instead of trying for some of the other free agents available such as Ray Emery, he goes with the familiar and somebody he has seen before. Granted, Conklin's time with the Wings was brief, but it was enough to make an impression on Holland, it would appear.
Conklin returns to Detroit after spending the last two seasons in St. Louis. In two years he had an 18-18-6 mark but saw his numbers drop to .881 save percentage and 3.22 GAA this past season. He played in 40 games for Detroit in 2008-09 with a record of 25-11-2.
Photo: Getty Images
For more hockey news, rumors and analysis, follow @cbssportsnhl and @BrianStubitsNHL on Twitter.