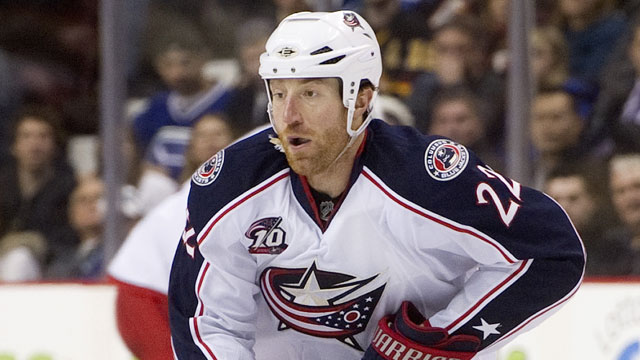 For those hoping to see Commodore 64 on the ice this season, it looks like your 80s flashback won't happen. Hockey writer Bill Roose reported that Mike Commodore will wear No. 22 next season in Detroit. Commodore later confirmed it himself on Twitter.
"I guess word is out that I will be wearing 22 this year. It was a really tough decision that I went back and forth on many times ... opportunity to play in Detroit is a special thing, and I felt like I needed to wear a # that is special to me. 22 is that # for me."
There had been a movement initiated by Yahoo's Puck Daddy blog to get the new Red Wings defenseman to switch his number from 22 to 64. Many readers promised $64 a piece to go to the charity of Commodore's choice if he went through with it.
For those that might not remember, Commodore 64 was an old computer company -- and a pretty good one for a while -- that is resurrecting itself now.
Commodore, one of the more entertaining players off the ice (@commie22 on Twitter), went along with the idea so far as to give it consideration. Alas, it appears it won't be happening. Too bad, would have been worth a good laugh.
That doesn't mean the charity donation is gone, though. Commodore also tweeted the following:
"I really appreciate the interest and support the #64 generated, I wish @CommodoreUSA all the best with their computers, as a matter a fact I am going to order one when I get to Detroit, and I will get in touch with @wyshynski [Puck Daddy] about the $64 pledges, and I will match it and donate money to charity. Which charity that is I don't know yet, but I will figure it that out in sept when I get to Detroit."
So the number change won't be coming, but it still ends well and it was fun while it lasted.
Photo: Getty Images
For more hockey news, rumors and analysis, follow @cbssportsnhl and @BrianStubitsNHL on Twitter.