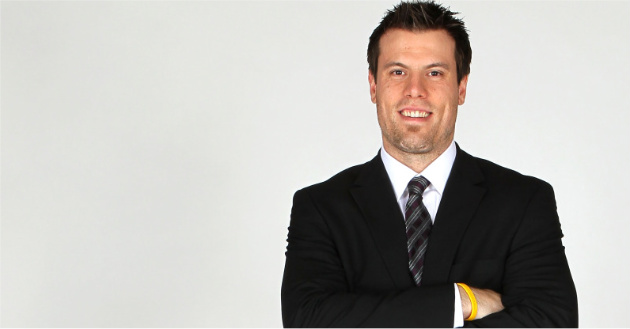 By: Adam Gretz
Now that the Nashville
Predators
know the salary
Shea Weber
will be making during the 2011-12 season the question of where they go from here has been the hot topic of the day. They can't officially sign him to a long-term extension until after Jan. 1, and he still has one more year of restricted free agency (and potentially arbitration) before he would be free to test the open market.
Dirk Hoag at On The Forecheck thinks the Predators and their captain
need to have a frank discussion about whether or not he wants to stay in Nashville
for the long haul, and if the answer to that question is no, general manager David Poile should spread the word that he's available in order to maximize the return.
Josh Cooper, beat writer for the
Tennessean
,
brings up the potential issues for next offseason
when Weber, barring a contract extension after Jan. 1, will be up for arbitration again, while fellow defenseman
Ryan Suter
and No. 1 goaltender
Pekka Rinne
will be unrestricted free agents. He also asks if the Predators can invest similar long-term deals into Suter and Weber and have such a large portion of their payroll going to just two players.
Now, for teams that have the ability to spend close to the salary cap (or all the way to the cap) that shouldn't be much of a concern (actually,
I'd encourage teams to do it
). But Nashville doesn't appear to be that type of team with the funds to play with, currently sitting closer to the cap floor than the ceiling.
That definitely changes the game, and could bring up an interesting (if not frustrating) dilemma for the Predators front office. After all, these three guys are home-grown
Stars
, drafted and developed by the Nashville organization. Those are the type of players you want to keep.
You win with impact players, and the more of them you have, the better chance you have to win. That's obvious. Also because it's almost impossible to get fair value back in a trade for a player like Weber, especially when you're talking about a 25-year-old franchise defenseman that can score. (Or in the case of Suter, a steadier hand in the defensive end of the ice with a little less offense.)
If it should get to that point and the Predators decide to move in that direction, they would be better off being proactive and do it sooner rather than later in order to maximize the value coming back. Weber still has another year after this season before he's eligible for unrestricted free agency and he'll bring a larger return now than he will, say, at the trade deadline in March of 2013.
If it were me, (and it's most certainly not), I would make every effort to keep Weber and Suter as my foundation and, if needed, part ways with Rinne for this reason: it's easier to find a solid goaltender at an affordable price than it is to find a No. 1 defenseman at an affordable price.
That plan, of course, assumes Weber is committed to staying in Nashville, which may not be the case. And if it's not, you're pretty much out of options and are forced to make a difficult decision: part ways with a homegrown star in the prime of his career.
Photo: Getty Images
For more hockey news, rumors and analysis, follow @cbssportsnhl and @agretz on Twitter.