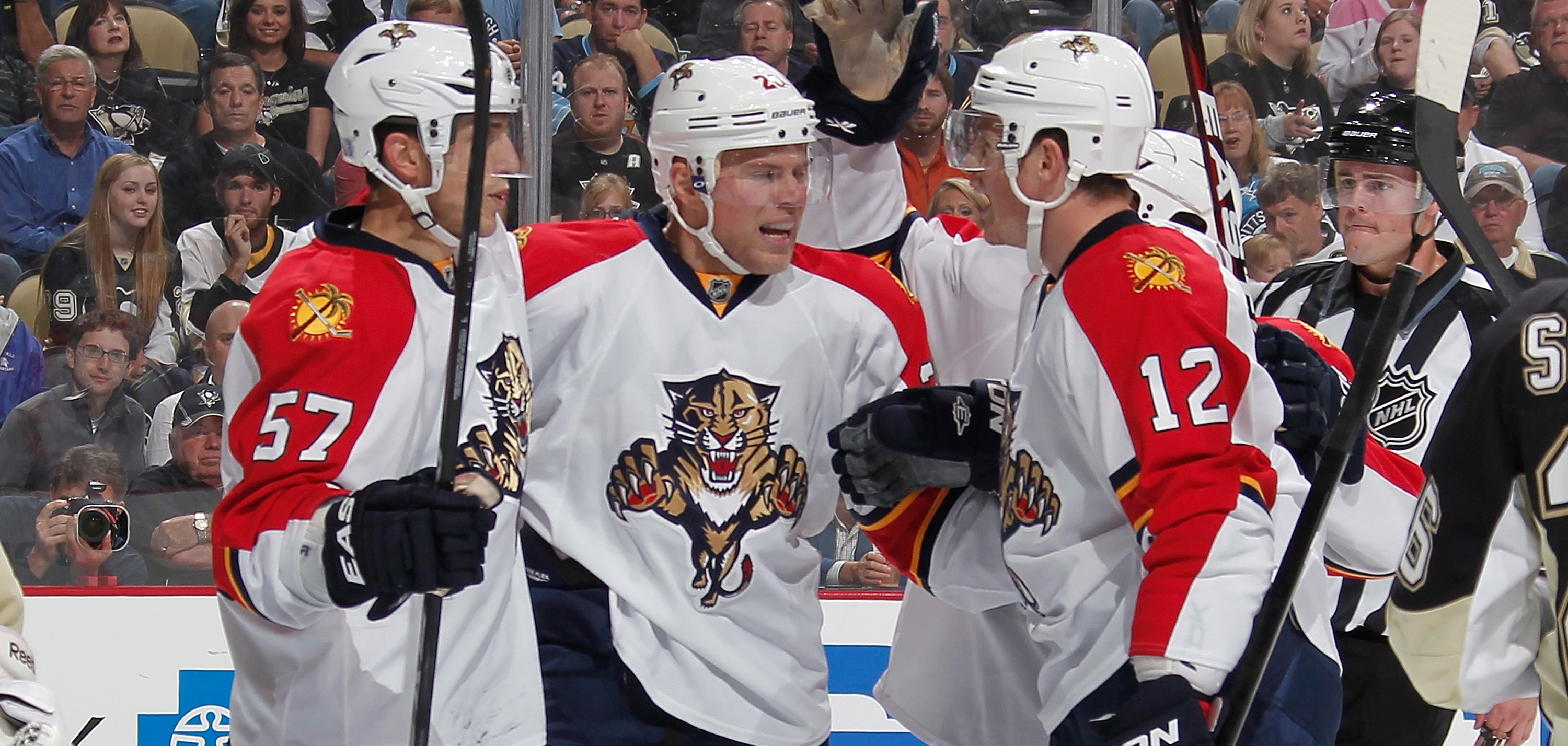 By: Adam Gretz
Over the past couple of years the Florida
Panthers
have tried countless promotions to get people into the arena.
They've promised free tickets for non-playoff seasons, used NFL agent Drew Rosenhaus to "negotiate" lower prices, and even marketed ticket packages to fans of visiting teams, including the Montreal
Canadiens
, a group of people that needs no financial incentive to travel around North America to see their team play.
That last one makes their latest promotion seem a little ... odd.
Starting this season the Panthers will be offering tickets in "The Red Zone," a group of tickets from sections 105-114 that will start at $25 per game, must be purchased as part of a season ticket package (full, half or mini) and include one rather large statement: Visiting fans not welcome.
We're not quite sure how that will work, because even though the seats have to be sold as a season ticket package, what's stopping a season ticket holder in one of those sections from selling their seat for an individual game to a person that happens to be a
Lightning
fan or a
Maple Leafs
fan? Will he/she not be allowed into the section? What if a season ticket holder brings a friend that's a fan of the opposing team? (Because I was curious, I sent these questions of great importance to the Panthers and am currently waiting for a response).
UPDATE:
A Panthers rep tells us there's nothing specific they're doing to keep opposing fans out of that area but they are specifically targeting Panthers die-hards with the promotion. The rep also adds that because it's a season ticket the sheer bulk will deter an opposing fan from purchasing the ticket on their own because they could obviously purchase a single game seat elsewhere.
So there you go.
Here's what team president Michael Yormark
had to say in a team press release
:
"The Red Zone is a place for passionate and committed Florida Panthers fans – that may not already be season ticket holders – to be among their dedicated peers and set the tone for every Cats home game at the BankAtlantic Center," said SSE president & COO Michael R. Yormark. "In addition, our great partners at South Florida Ford are giving fans an opportunity to 'see red' even more in a 2011 Ford Focus. The Red Zone is just the latest extension of our 'We See Red' campaign and the full-scale red conversion of our franchise including the new red home jerseys, red lower bowl seats, red paint and signage in the arena and the new blood that will be featured on the Panthers' opening night roster."
As always, I give the Panthers credit for trying something different. The Panthers are in the middle of the longest playoff drought in NHL history and playing in a "non-traditional" market. That combination can be a tough sell, and sometimes you have to be a little different, if not completely outrageous, to get people in the building.
Photo: Getty Images
For more hockey news, rumors and analysis, follow @cbssportsnhl and @agretz on Twitter.