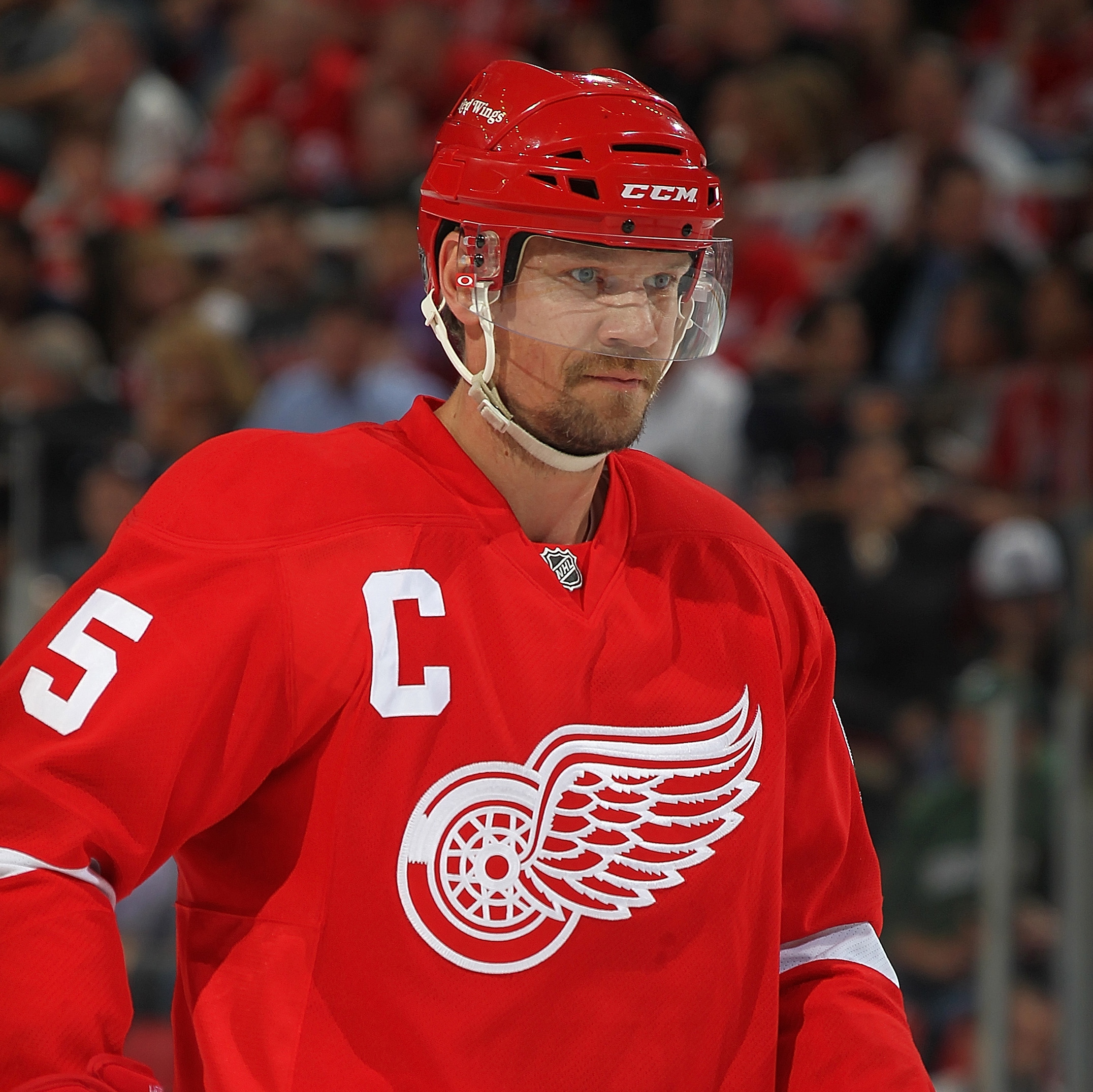 By: Adam Gretz
Earlier this week the folks at Japers' Rink put together a sensational breakdown (
you can view the entire analysis right here
) on how the Detroit
Red Wings
have "protected" their older defensemen in recent years, particularly
Nicklas Lidstrom
and Brian Rafalski, and how it relates to the
Capitals
and their own offensive-defenseman,
Mike Green
.
Basically, what the Red Wings did was split the two veterans apart (in past years Lidstrom and Rafalski were typically paired together) and made their new partners, usually
Jonathan Ericsson
and
Brad Stuart
, go back retrieve the puck in the defensive zone and take the physical pounding from oncoming forecheckers. By doing so they limited the number of hits Lidstrom and Rafalski had to take over the course of a game and season, further allowing them to be among the most prolific scoring defensemen in the league. It didn't necessarily increase their offensive ability, but it may have saved a few unnecessary hits, which is always a good thing for players in their mid-late 30's and early 40's.
During the 2010-11 season Lidstrom finished near the top of the points list for defensemen, as he's usually done throughout his Hall of Fame career, with 62 points, trailing only the 68 that Anaheim's
Lubomir Visnovsky
recorded. Sixty-two points is an impressive number for any defenseman in any era, but for a player that was 40 years old it was incredible.
Rafalski ended up retiring earlier this summer, while Lidstrom is coming back for another year at the age of 41, and it's probably a good bet that these two things will once again happen in 2011: 1) Lidstrom likely won't be asked to retrieve the puck on dump-ins, and 2) He'll probably be one of the top-scoring defensemen in the league if he stays healthy.
Last month
we took a look at the top scoring forwards over the age of 40
, and I wanted to take a similar look at defensemen to see where Lidstrom's '10-11 performance ranked.
I went all the way back to 1970 and pulled the top-10 individual scoring seasons for defensemen age 40 and older. Have a look.
Top Scoring Seasons For 40-Year-Old Defensemen Since 1970
Player
Age
Year
Games
Goals
Points
Nicklas Lidstrom
40
2010-11
82
16
62
Ray Bourque
40
2000-01
80
7
59
Chris Chelios
40
2001-02
79
6
39
Rob Blake
40
2009-10
70
7
30
Chris Chelios
42
2003-04
69
2
21
Tim Horton
41
1970-71
78
2
20
Chris Chelios
41
2002-03
66
2
19
Teppo Numminen
40
2008-09
57
2
17
Tim Horton
43
1972-73
69
1
17
Harry Howell
40
1972-73
73
4
15
Since 1970 there have only been 30 defensemen to play in the NHL over the age of 40, so you're only looking at, on average, about one per season. The number of players that have actually been productive while doing so is even smaller. And that makes Lidstrom's point total from last year even more incredible. The only other player on the list to top even 40 points was Ray Bourque back in 2000 when he finished in a tie for third among defensemen, while only six have managed to top 20 points.
Photo: Getty Images
For more hockey news, rumors and analysis, follow @EyeOnHockey and @agretz on Twitter.