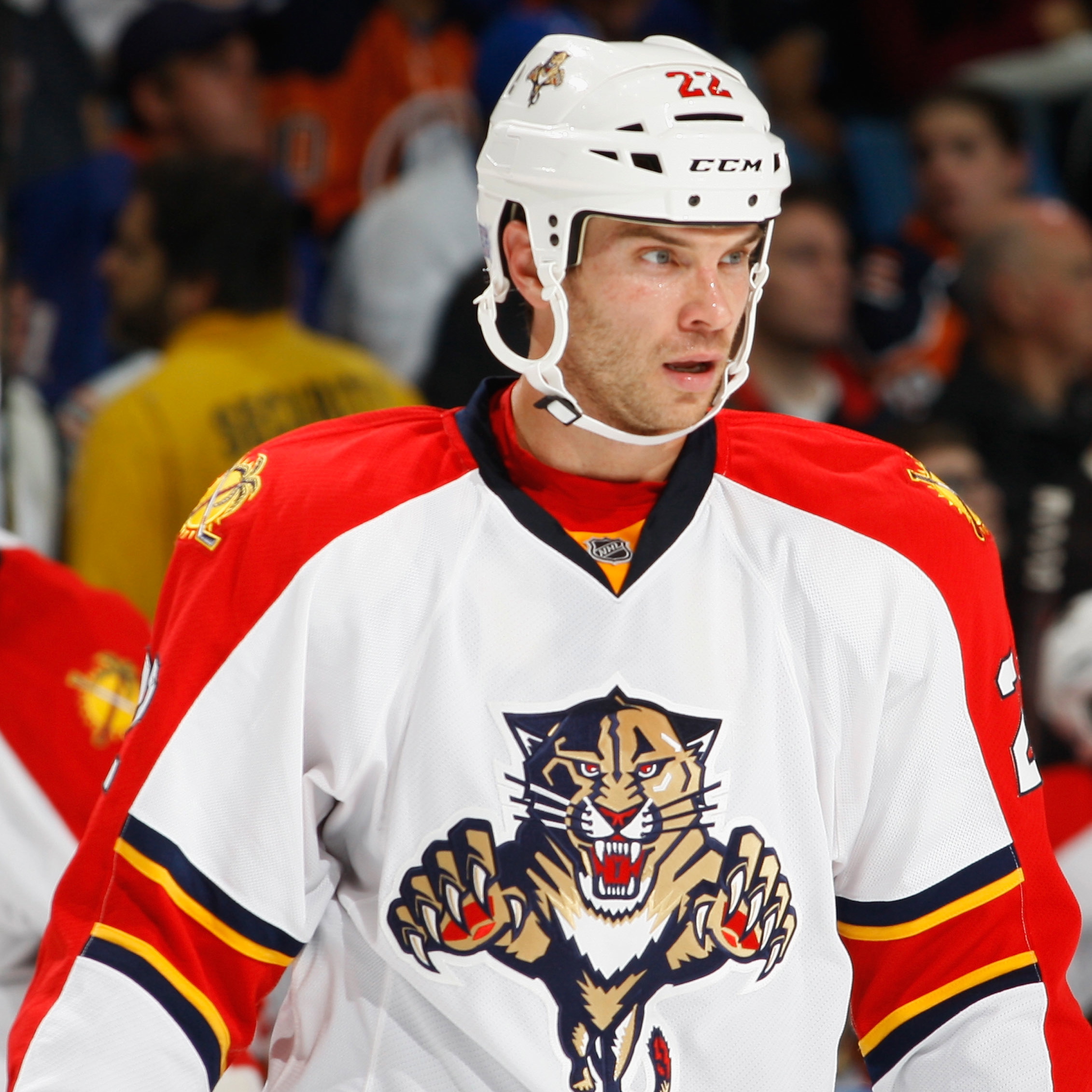 By: Adam Gretz
After signing a two-year contract with the Florida
Panthers
this summer, veteran forward
Matt Bradley
made an appearance on an Ottawa radio station
and used that opportunity to call out some of his former teammates with the Washington
Capitals
. During the slow dog days of the NHL's offseason, it turned out to be a pretty big deal, at least for a couple of days.
Now that we've all forgotten about it, Bradley has taken the time to apologize for his remarks.
Bradley, who spent the previous six years with the Capitals, said in the Aug. 17 interviews that there were a few players in Washington that didn't step up in the playoffs, while there were also problems with discipline and coach Bruce Boudreau sticking with players in the lineup perhaps longer than he should have. And while Bradley didn't mention many names, he did take time to single out
Alexander Semin
for not caring enough to be one of the best players in the league despite having all of the talent to do so.
In advance of the two teams meeting for the first time on Tuesday night, Bradley spoke with Harvey Fialkov of the Sun Sentinel and issued an apology to Semin. He also added that he has yet to speak with Semin since his radio appearance, but said that if he did see him on Tuesday he would apologize in person.
Said Bradley,
via the Sentinel
, "I wish I could take it back. I apologize for saying it. He's a great player. It's one of those things you wish you could take back, but you can't, so all I could do is apologize and move forward." Along with that he also said, multiple times, that Semin is one of the top players in the league, and also added that it wasn't his place to say anything.
Whether it was his place or not, it was still an interesting take to hear from a player that had a first-hand look at the recent postseason struggles of what has been one of the NHL's best regular season teams.
Photo: Getty Images
For more hockey news, rumors and analysis, follow @EyeOnHockey and @agretz on Twitter.