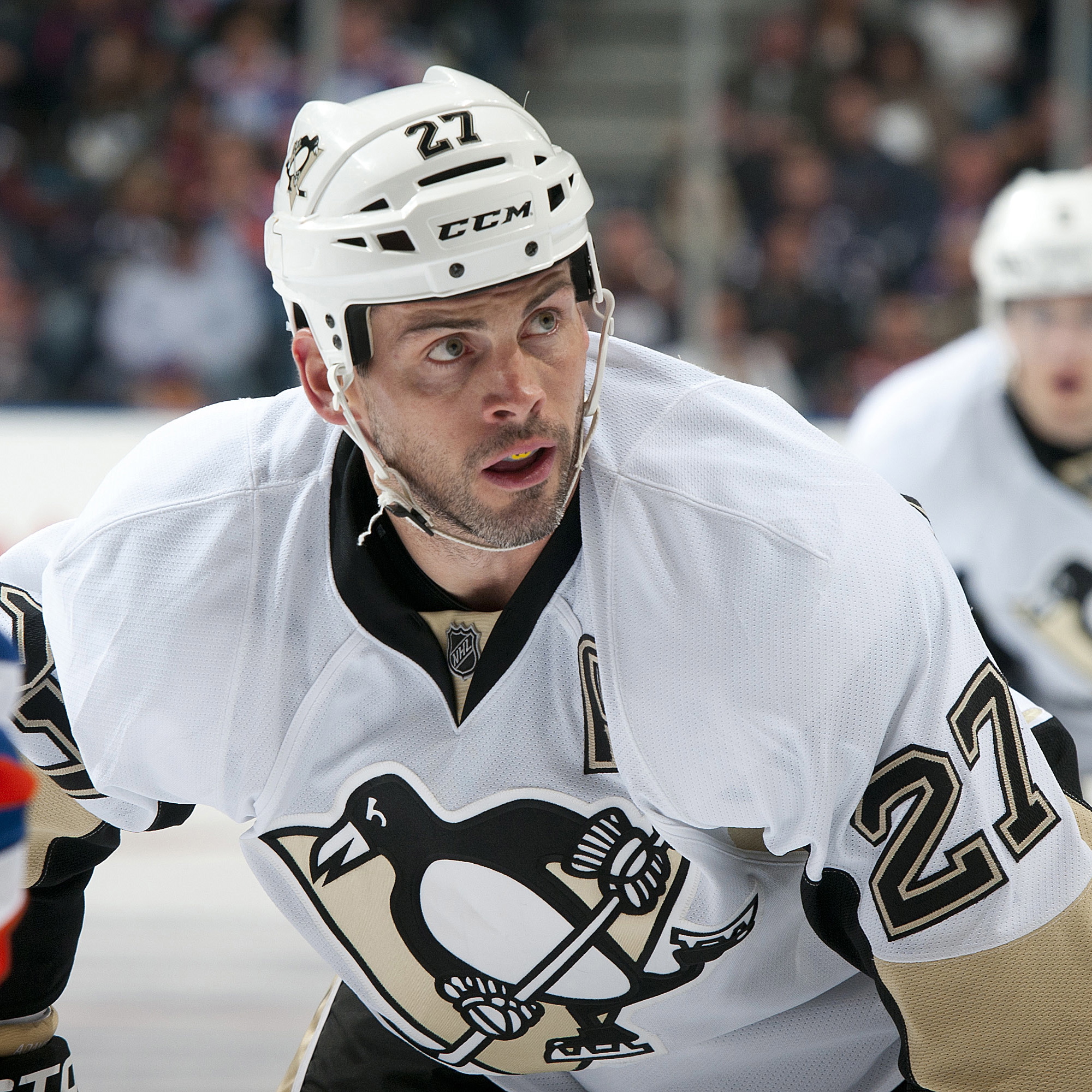 By: Adam Gretz
The incredible run of injuries that arguably helped derail the Pittsburgh
Penguins
season a year ago has found a way to continue during the start of the 2011-12 season. Playing without
Sidney Crosby
,
Evgeni Malkin
,
Brooks Orpik
,
Tyler Kennedy
and
Kris Letang
(though, his recent absence was the result of a suspension) at various times, a group of players that adds up to nearly half of their salary cap commitments for the year, they have still managed to win five of their first nine games and earn at least a point in seven of them.
They've done all of this while being outscored during 5-on-5 play (18-14), and with a power play that has slumped down to a 10 percent rate over the past seven games, scoring on just three of its past 29 attempts. One of the most important aspects of their fast start has been a penalty killing unit that has been as dominant as any other group in the league. This isn't exactly a new development for the Penguins, as they finished with the top spot in the NHL last season at just over 86 percent. Through the first nine games this season they look to be even stronger.
Pittsburgh has found itself in a shorthanded situation 31 times this season and has only allowed one goal to the oppositions power play. That goal came during a 4-on-3 power play, typically considered a tougher penalty to kill than a traditional 5-on-4 due to the extra space the power play has to work with, in overtime during their loss to the Washington
Capitals
last Thursday.
Other than that? They've been perfect. Even more impressive is the fact the Penguins have already managed to score three shorthanded goals this season. They're not just stopping the other team's power play from scoring, they're flat out
beating
them on the scoreboard. At this point there is only one other team in the NHL on the "plus" side of the scoring while shorthanded, and that's Chicago which has a 2-1 edge during its 17 shorthanded situations.
When talking to opposing players after some of their recent games the one common theme everybody keeps bringing up is how aggressive the Penguins are on the penalty kill. And that's not really anything new. Every team says it wants to be aggressive, or take away time and space, or whatever other coaching cliche you can throw out there. But the Penguins seem to take it even further than most teams and never let up.
Panthers
defenseman
Brian Campbell
called them "relentless" following a performance that saw his team go 0-for-4 on the man advantage and surrender a shorthanded goal during a 4-2 loss last Tuesday.
Such an aggressive style while down a man has a potentially large payoff -- like, say, a shorthanded goal -- but also carries some risk if you're not wisely picking and choosing your spots, which is something
Canadiens
defenseman
P.K. Subban
brought up following Thursday's game -- they don't put themselves in bad situations.
"They pressure the right way and they pressure at the right times," Said Subban. "They play a smart game. They don't put themselves in trouble, they play smart, they limit your opportunities and they have guys that are willing to sacrifice."
Goaltenders generally get the most attention for a team's strong penalty kill, and
Marc-Andre Fleury
and
Brent Johnson
have both been excellent in shorthanded situations this season. But Pittsburgh also does a fantastic job of not allowing teams to even get an opportunity to create shots or establish any sort of presence in the offensive zone. Through nine games the Penguins are allowing just .768 shots per minute in shorthanded situations, a mark that is eighth-best in the NHL and well below the league average (at this point) of .857.
They're willing shot-blockers and do an excellent job of not allowing teams to gain a clean entry into the zone or get an opportunity to set up their power play, and that's a testament to the play of forwards like
Jordan Staal
,
Craig Adams
,
Pascal Dupuis
and
Matt Cooke
, as well as defenseman
Paul Martin
and
Zbynek Michalek
. More than one Canadiens forward, including
Brian Gionta
, commented on Thursday night about his team's struggles to generate any speed through the middle of the ice
"I haven't seen many of their other games," said Gionta. "But tonight we had a hard time getting up through the neutral zone, and when you don't come clean through there and you're trying to win battles to get the puck back it's basically 50-50."
With players like Crosby and Malkin out of the lineup the Penguins aren't going to put up the type of offensive numbers typically seen from them, and they're going to have to keep grinding out wins. Completely shutting down the other team's power play is a good place to start.
Photo: Getty Images
For more hockey news, rumors and analysis, follow @EyeOnHockey and @agretz on Twitter.