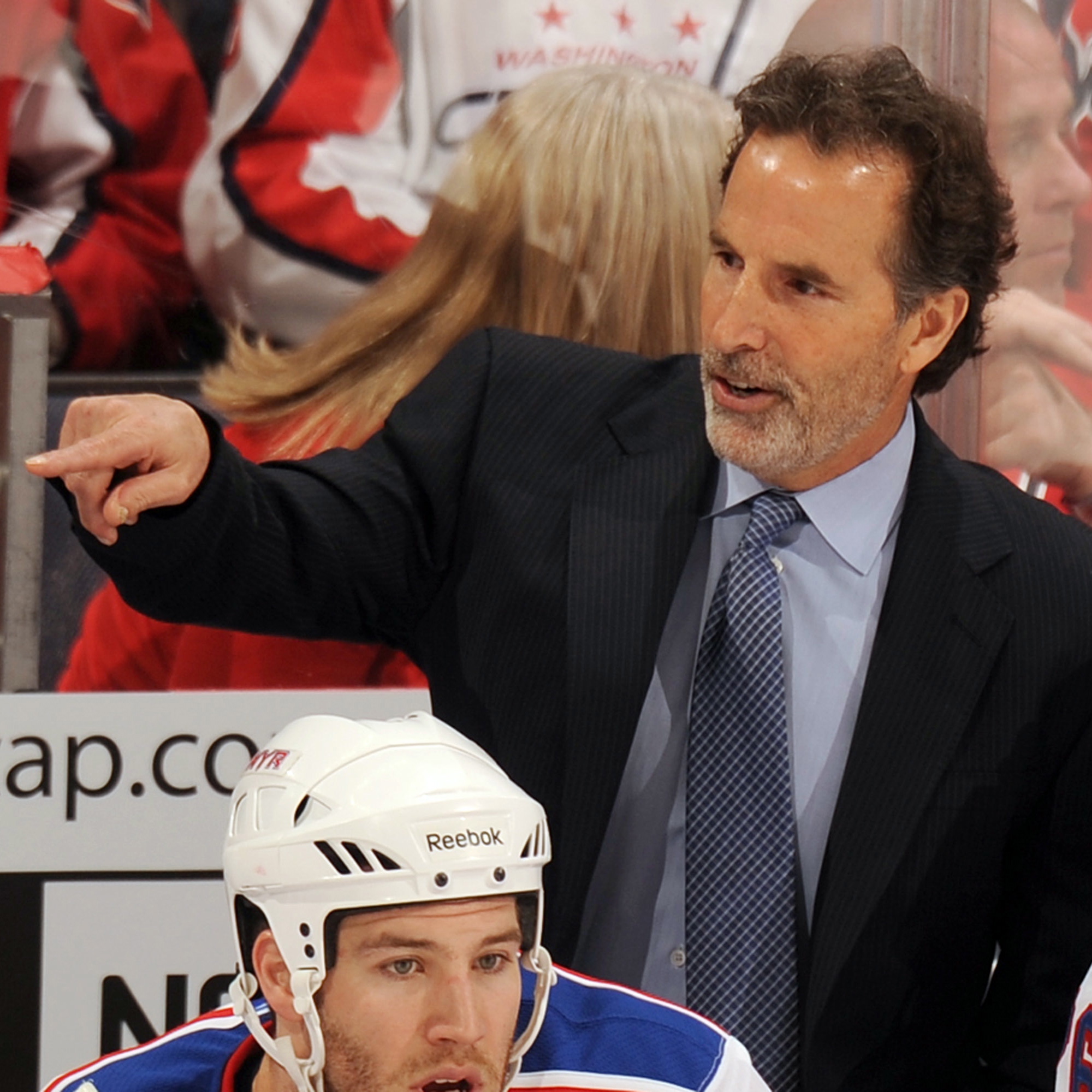 By: Adam Gretz
When John Tortorella was informed on Monday night that
Sharks
forward
Joe Thornton
referred to the Ranger as "the softest team" they played on their current road trip, the New York bench boss offered a rather surprising, calm and reasonable response following his team's 5-2 win: "Wonderful."
Thornton has since backtracked on the "soft" remark and said
it was not the word he was looking for
, but after having an opportunity to sleep on it, and confirm the actual comments, Tortorella came out firing on Tuesday morning at the
Rangers
practice facility. According to Pat Leonard of the
New York Daily News
, Tortorella, who led the Tampa Bay
Lightning
to their first (and to this point only) Stanley Cup championship during the 2003-04 season, let loose with the type of response we should have originally expected. Anger.
From the Daily News
:
"Yeah it caught me off-guard when it was brought up after the game," Tortorella said at the team's Greenburgh practice facility Tuesday morning. "It surprised me, and I've never heard a player say that. Joe's a heck of a player, but here's a player popping off about our team, and Joe hasn't won a g--damn thing in this league. He could go down as a player, being one of the better players in our league never to win anything. So what he should do is just shut up. It was uncalled for, it was classless, and I've never had it happen like that before."
Now that's more like it. The biggest criticism that is constantly pointed in Thornton's direction is what is basically the
never does it when it matters
argument, and how his teams have typically been postseason disappointments. For all of the regular season success Thornton and his teams have had throughout his career, the playoffs have been a mountain they've been unable to climb whether it's been in Boston or San Jose.
Of course, while Thornton has yet to experience a Stanley Cup, he has won
something
in the NHL on an individual level, taking home the Art Ross Trophy as the league's leading scorer and the Hart Trophy as the MVP during the 2005-06 season.
That counts for something, right?
Photo: Getty Images
For more hockey news, rumors and analysis, follow @EyeOnHockey and @agretz on Twitter.