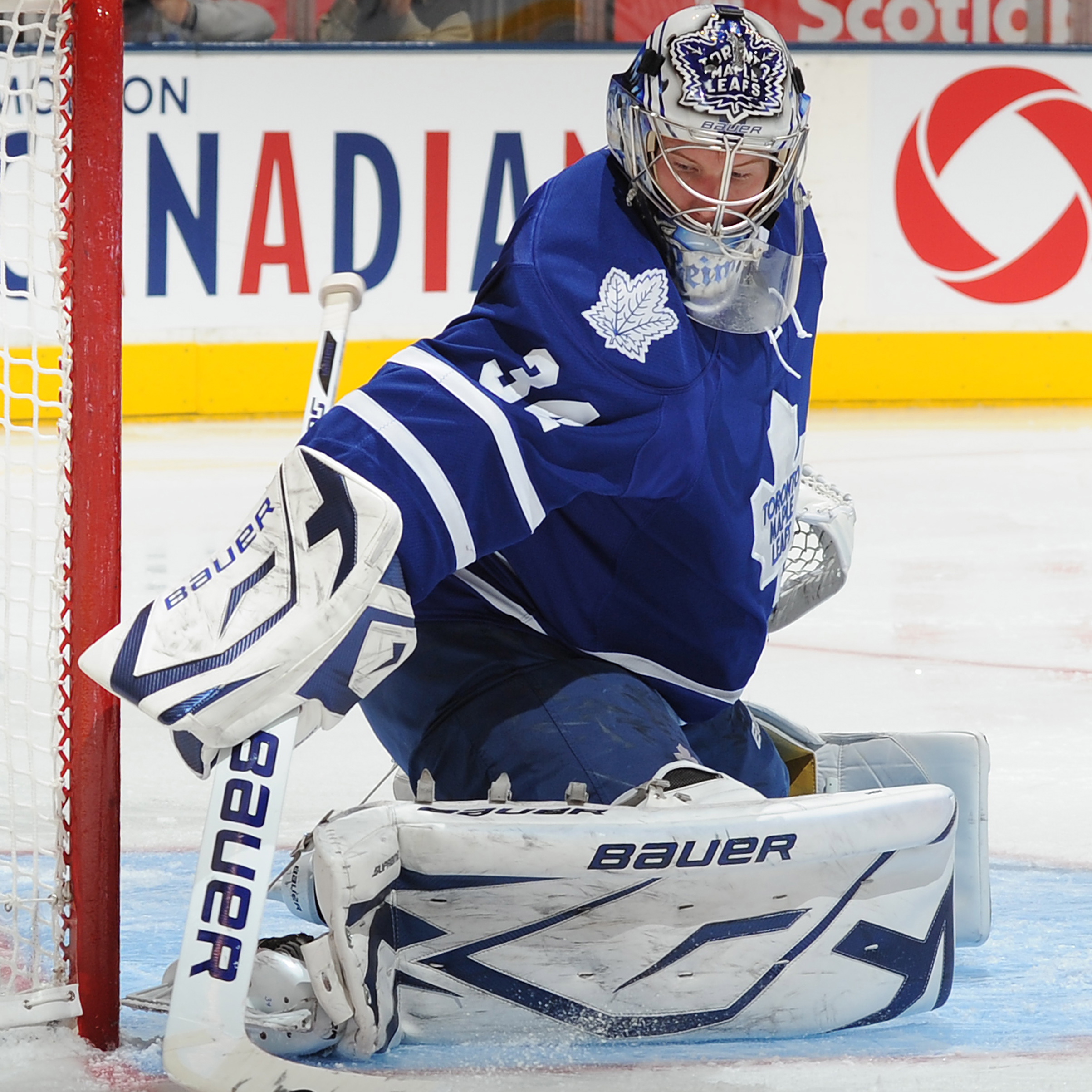 By Brian Stubits
One thing is becoming increasingly clear with each passing game in Toronto: the Maple Leafs miss James Reimer in net. What's becoming increasly unclear is when he will return and what he's even suffering from.
You know it's bad when his own mom isn't sure what exactly is going on. How do we know? Dave Feschuk of the Toronto Star asked her.
"We're beginning to be a little more concerned than we were at first," Reimer's mother told Feschuk. "At first, when (the Maple Leafs) said it was just going to be a day-to-day whiplash kind of thing, you just wait it out. But definitely our concerns are getting a little stronger as time that passes. We're definitely hoping there are going to be some answers coming out of the team shortly, what they're doing or what they're planning to do."
And more...
"That's the frustrating part for us -- not knowing what it is, and why they're not calling it a concussion when they say 'concussion-like symptoms,'" Marlene Reimer said. "Like, how is that not a concussion? ... The initial test showed him to be clear of a concussion. But as it goes on, it's kind of mystifying. He's okay some days. And some days he's definitely not okay."
Read the full story for more.
Meanwhile, back at the ranch (or Toronto), Leafs coach Ron Wilson shared his displeasure with a member of the media calling Reimer's mom. But with how quiet they have been about the injury, the hungry Toronto media would find a way to get some answers.
On the ice, the fans are growing more and more anxious about Reimer's return. That's because Jonas Gustavsson has been ... not very good. He was booed mercilessly before being pulled in Toronto's 5-1 loss to Florida on Tuesday. There has been a lot of discussion about the Leafs trying to get a third goalie on the roster.
The belief is that GM Brian Burke, especially if Reimer continues to sit out, will look for another goalie. Either way, Reimer playing or not, it would be wise for Toronto to get a quality backup. Gustavsson has about worn out his welcome and Ben Scrivens hasn't inspired a lot of confidence either.
Among the names you are most likely to hear for possibilities in that backup spot are Marty Turco and the one I will continue to mention, Scott Clemmensen in Florida.
In the meantime, Mama Reimer will continue to wonder how exactly her son is doing.
For more hockey news, rumors and analysis, follow @EyeOnHockey and @BrianStubitsNHL on Twitter.