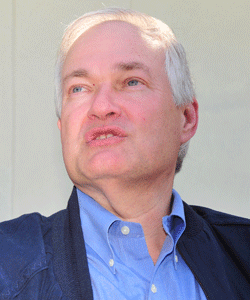 Every day I look at what the NBA is going through with its lockout and hope hockey doesn't face the same, again. I keep my hopes buoyed by the belief that so many of the people currently involved went through it then and don't want to lose another season.
But perhaps a bit of good faith in negotiating has slipped away after a report from Larry Brooks of the New York Post.
We can't tell you whether this is a case of hide-and-seek, but Slap Shots has learned from several sources that after exercising its right for the first time to audit select NHL clubs, the NHLPA believes it has discovered unreported revenues from last season.

This, in addition to a dispute over whether the $25 million Glendale, Ariz., paid the NHL to keep the Coyotes from absconding to Winnipeg should be considered hockey-related revenue, is what is holding up issuance of the escrow refunds to the players and checks to the owners who qualify for the second round of 2010-11 revenue sharing.

We're told Washington and Nashville are among at least a handful of clubs that have been cited for failure to declare hockey-related revenue, with the matter now more likely than not to be decided in arbitration.
You can credit the NHLPA's findings to Donald Fehr, the new union head who ordered the audit to be done, something the NHLPA hadn't done in past years. I doubt knowledge of this won't harden Fehr's stance as he prepares to begin negotiating a new collective bargaining agreement after the All-Star break.
It's possible that this missing income was unintentional; I don't want to rule that part out. But it doesn't seem likely and the appearance certainly isn't pretty for the owners. The question remains and will remain; how much had owners been withholding in past seasons? The NHLPA can't find that out now as the books are closed.
Brooks also reports that a high-ranking executive identified only as one from a team that is doing well on and off the ice that players "will get 48 to 50 percent, and there will be a rollback" in the next CBA. Certainly this will be the owners' stance to begin with, but making it happen is another thing altogether. The players are receiving 57 percent of the revenue right now, it will be tough to get them to back down much off that number, especially now that it was revealed some teams weren't being forthright and the players weren't getting all of their 57 percent.
Now please don't let this hamper the negotiations. I'm not ready for another lockout, the offseason is bad enough.
Photo: Getty Images
For more hockey news, rumors and analysis, follow @EyeOnHockey and @BrianStubitsNHL on Twitter.