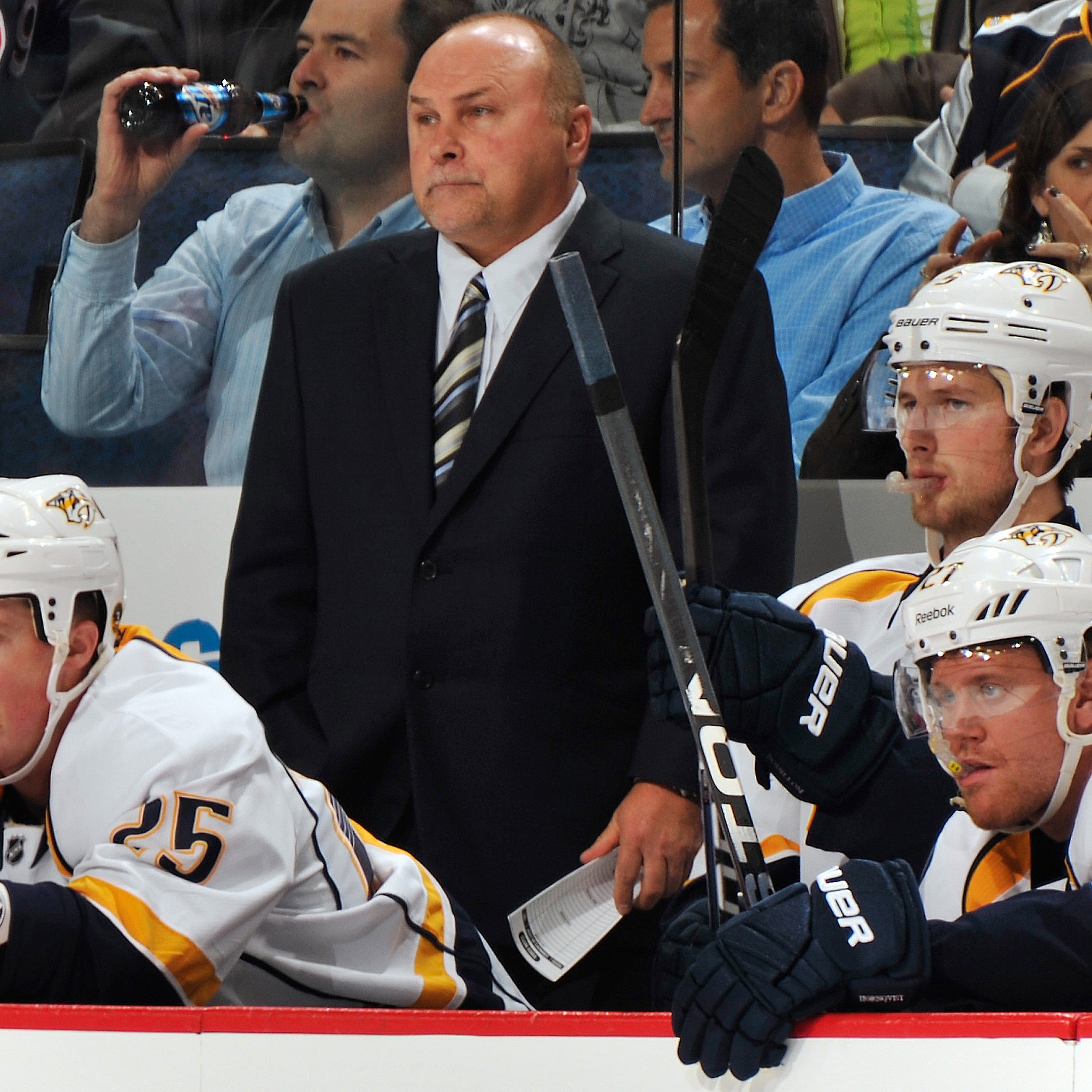 By: Adam Gretz
The Nashville
Predators
are fighting through a rough stretch right now, having lost five of their past six games and head into Vancouver on Thursday night to play the suddenly streaking
Canucks
, winners of five straight and eight of their past 10. Two trains that are, for the time being, headed in completely opposite directions.
Barry Trotz, the only coach the Predators have ever known, sounds as if he's starting to become a bit frustrated with his team's work ethic and had some strong words on Thursday afternoon for why their team skates are no longer optional.
Said Trotz, via Jim Jamieson of the
Vancouver Province
, "Our skates aren't optional anymore because our games started being optional."
Under his watch the Predators have always been a team that's been praised for their work ethic, discipline and defensive structure. Through their first 24 games this season they've been out-shot 18 times and are giving up over 32 shots per game, the third-worst mark in the NHL, better than only Dallas and Phoenix. An obvious drop from recent years when the Predators have usually finished the season in the top-half of the league in terms of shots allowed.
The additional shots and chances are obvously creating more work for goaltender
Pekka Rinne
. A lot more, actually. Especially when you add in the fact he's started nearly every game the Predators have played this year.
The team has been riding Rinne all season and relying on him more than any other goaltending in the NHL. He's started 22 of the team's 24 games, and if is asked to continue at this pace
would face one of the heaviest workloads of any goaltender over the past three decades
.
He's been great, and they've needed him to be, because the offense has struggled, entering Thursday's game 18th in the NHL in goals-per-game, and having scored just 10 goals over the past six games.
Photo: Getty Images
For more hockey news, rumors and analysis, follow @EyeOnHockey and @agretz on Twitter.