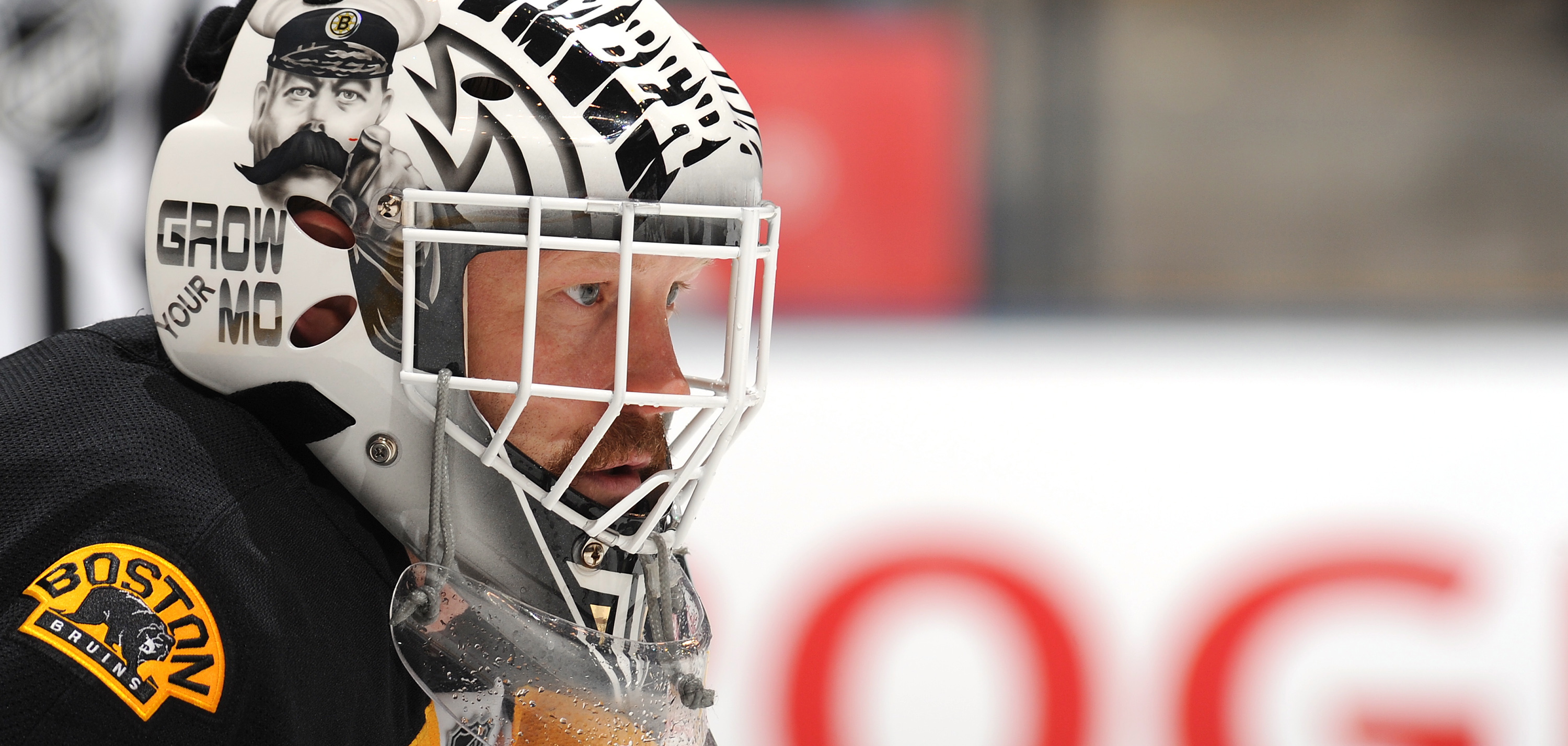 By: Adam Gretz
PITTSBURGH -- When discussing the best goalies in the NHL, Boston's
Tim Thomas
has to be at the top of the list, head and shoulders above the rest of the competition. With two Vezina Trophies and a Stanley Cup on his resume over the past three years, it's hard to argue otherwise. He's once again near the top of the NHL in every category among netminders this season, and he's playing at the top of his game for a
Bruins
team that continues to play at a level above every other team in the league over the past month.
Thanks to their 3-1 win in Pittsburgh on Monday night, the Bruins won for the 14th time in their past 15 games going back to Nov. 1. The only loss over that stretch came in a shootout against the Detroit
Red Wings
the day after Thanksgiving, and it was a game that Boston arguably had the upper hand in for much of the day.
Over the past five weeks, they have recorded a point in the standings every time they have stepped on the ice. Right now it's their league, and everybody else just happens to be playing in it.
What's been incredible to watch during this recent run by the defending Stanley Cup champs is that for as well as Thomas has played this season -- and he's been great -- they haven't had to rely on him to carry the load or win games for them on his own. For the season, the Bruins are currently the second-highest scoring team in the NHL -- behind only Philadelphia -- averaging over 3.40 goals per game, nearly a full-goal above the league average. During their 14-0-1 run they've been averaging over four goals per game, and have scored five or more seven times.
That sort of goal support makes life easier for any player in the crease, even one like Thomas that's put up numbers like few others have in the post-lockout NHL.
"It's been easier mentally because you have confidence that your team is going to find a way to come through," said Thomas on Monday night.
"If the team isn't playing well, sometimes the goalie can make the mistake of trying put all the pressure on himself and try to win a game all by himself. But with the team playing the way it has over the past five weeks, you don't have to go into a game feeling like that."
The Bruins' current run came after a sluggish start that was easily attributed to a "Stanley Cup hangover." After the first month of the season they were 3-7 and riding a four-game losing streak that included back-to-back losses to their long-time rivals from Montreal on Oct. 27 and 29.
They haven't lost in regulation since.
"I felt like in the first four weeks, we just weren't ready mentally," said head coach Claude Julien. "Our guys, although they wanted to, that switch hadn't been turned on yet for the season."
"What's been good about it is that we've found our game again, and we seem like we're a group that's excited to play that way every night. It seems like we've gotten up, i guess that good feeling again, and we're willing to do it night after night. That's the difference. We kind of knew what was going on, it wasn't just games, it was practice, it was hard to get ourselves going again. We were slow out of the gate, and the fact that we rebounded that way is pretty impressive for those guys."
The way they're playing is old-school Bruins hockey -- big and bad, tough and physical. They don't back down from anything, and if you punch them in the mouth they're going to come right back at you. And they also have plenty of skill. For as much talk as there is about their two-headed monster in goal with Thomas and
Tuukka Rask
, or their massive defensemen
Zdeno Chara
, they're also incredibly deep up front, rolling four lines, all of which can score, and they can play any type of game they need in order to win.
A skilled finese game. Physical. A 6-5 track meet or a 1-0 slug-fest. Whatever they need to do, they can, and will, do it.
Their leading scorer is still a teenager, second-year sensation
Tyler Seguin
, and
Patrice Bergeron
has the look of an early-season favorite to take home the Selke Trophy (he finished in the top-five in voting each of the past two seasons), playing the tough minutes and shutting down the oppositions top-players, opening up scoring opportunities for Seguin and the team's other top-scorers. It's difficult to find a weakness right now.
"We've done a good job just coming to play, coming to find a way to win," said Thomas. "We don't know how we're going to win every night, but we're going to do it different ways, with different guys, but all of us together at the same time. It's been pretty nice to be a part of this team over the past month."
"There's been times were we've fell out of exactly how we wanted to play a couple of times during this streak," Thomas later added. "But then at the same time other guys came through with big nights and bailed us out. That's what makes a good team; not everybody is going to be their best every night, but as long as everybody doesn't feel their best on the same night you're going to find a way to come out on top."
And that's all the Bruins are doing right now: coming out on top.
Photo: Getty Images
For more hockey news, rumors and analysis, follow @EyeOnHockey and @agretz on Twitter.