1. whacked osama bin laden. used stealth instead of carpet bombing them as the republicans would have done. eliminated collateral damage.
2. spent less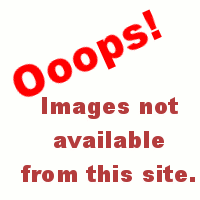 THAT ALONE ABOVE SHOULD SHUT MITT ROMNEY'S BIG GODDAMN MOUTH ONCE AND FOR ALL WITH HIS FUCKING LIES THAT YOU SPEND MORE THAN PREVIOUS PRESIDENTS. I AM SICK AND TIRED OF THESE FUCKING REPUBLICANS LYING TO THE AMERICAN PUBLIC WITH A BUNCH OF STATS AND NUMBERS THAT DON'T ADD UP, AND ONLY CONFUSE PPL....THEY ARE DOING THIS SHIT ON PURPOSE AND YOU NEED TO EXPOSE HIM FOR THAT. GET IT DONE. DON'T FUCK AROUND WITH THIS GUY. YOU HAVE TO MAKE HIM LOOK LIKE THE LYING, GREEDY, SELFISH JACKASS THAT HE IS. DON'T HOLD ANYTHING BACK THIS TIME AROUND. YOU HAVE TO ATTACK ATTACK ATTACK, STOMP HIS FUCKING GUTS OUT AND HOLD HIM ACCOUNTABLE FOR HIS LIES IN THIS DEBATE.
3. BRING UP WOMEN'S RIGHTS, AND WHAT IS A MORMON DOING WITH BILLY GRAHAM?
4. IMMIGRATION!!!!!!!!!!!!! WTF? THE LATINOS WILL BOYCOTT IF WE DON'T HEAR WHAT WE WANT TO HEAR IN THIS DEBATE. STAND UP FOR WE LATINOS AND GET IT DONE OR FUCK IT, WE WON'T VOTE FOR EITHER. BUILDING A STATUE FOR CESAR CHAVEZ IS NOT GOING TO BE ENOUGH. WE'RE NOT STUPID. WE ARE NOT HISPANICS. HISPANIA IS FUCKING SPAIN, DURING HANNIBAL'S INVASION WAY BACK. SPAIN IS EUROPE. SPANIARDS ARE WHITE. WE ARE NOT WHITE. WE ARE LATINOS. GET IT RIGHT. CALLING US HISPANIC IS FUCKING OFFENSIVE, LIKE CALLING A WHITE GUY A CRACKER, OR A BLACK GUY A NIGGER. WE ARE AMERICAN LATINOS. THANK YOU.
5. FORCE ROMNEY TO NUMBER CRUNCH AND GIVE SPECIFICS REGARDING BAIN CAPITAL AND WHAT HE INTENDS ON DOING SPECIFICALLY WITH HIS DOMESTIC BUDGET. SMOTHER HIM WITH HIS RECKLESS DISREGARD FOR SHIPPING AMERICAN JOBS OVERSEAS AND SUPPORTING BIG OIL, WHILE ALLOWING MICHIGAN AUTO TO FALL INTO BANKRUPTCY. BE SURE TO BRING THIS UP: IF MITT ROMNEY IS SO GOOD AT GENERATING JOBS, WHY DID HIS STATE OF MASSACHUSETTS RANK ALMOST DEAD LAST IN JOB GROWTH?
6. 12 NAVY SEALS CAN TAKE OUT AN ENTIRE PLATOON. REMIND AMERICA AND MITT OF THAT WHEN EXPLAINING WHY WE ARE REDUCING THE SIZE OF OUR MILITARY. STEALTH IS ALWAYS CRITICAL IN INTEL/COUNTER INTEL, COUNTER-TERRORISM AND WARFARE IN GENERAL. THE REPUBLICANS ARE TOO STUPID TO REALIZE THIS........IT'S NOT THE SIZE OF THE BOAT, IT'S THE MOTION OF THE OCEAN.
7. CONFRONT MITT ON TRANSVAGINAL ULTRASOUNDS AND ABORTION RIGHTS. CONFRONT MITT ON GAY AND LESBIAN RIGHTS.
http://www.ontheissues.org/mitt_rom
ney.htm
CHECK OUT THAT WEBSITE IT WILL HELP YOU, BARACK.
8. QUIT FUCKING SMILING, THERE IS NOTHING TO SMILE ABOUT. MITT MADE YOU LOOK LIKE A FOOL IN THE FIRST DEBATE, SO NOW IT'S TIME TO TAKE OFF THE GLOVES AND POUND HIS FUCKING TEETH IN. YOU'RE BETTER THAN THIS BARACK, GET OUT THERE, GET ANGRY, GET FUCKING ANGRY, AND THINK IN YOUR MIND,"IF YOU,MITT ROMNEY WANT MY POSITION, MOTHER FUCKER, YOU'RE IN FOR THE FIGHT OF YOUR LIFE. DROP THE CHARISMA AND PICK UP THE MACHISMO. YOU CAN BEAT THIS GUY WITH SIMPLE FACTS. ONCE HE STARTS ATTACKING WITH SOMETHING THAT MAY WEAKEN YOU(LIBYA EMBASSY DEBACLE), CHANGE THE SUBJECT ON THIS ASSHOLE/THROW IT RIGHT BACK IN HIS FACE. THIS IS 101 SHIT, BARACK. GET IT DONE, MAN. GET IT DONE. You are called "renegade", well go prove it at that townhall debate.
-ISRAEL
PS:
1. Ranked 47th in job growth: Despite Romney's professed expertise in creating jobs, Massachusetts [ranked 47th in job growth] during his time as governor. The state's total job growth was just 0.9 percent, well behind other high-wage, high-skill economies in New York (2.7), California (4.7), and North Carolina (7.6). The national average, meanwhile, was better than 5 percent.

2. Suffered the second-largest labor force decline in the nation: Only Louisiana, which was ravaged by Hurricane Katrina in 2005, saw a bigger decline in its labor force than Massachusetts during Romney's tenure as governor. The US Census Bureau estimated that between July 2002 and July 2006, 222,000 more residents left Massachusetts for other states than came to it. That decline largely explains the state's decreasing unemployment rate (from 5.6 to 4.7 percent) while Romney was in office, according to Northeastern University economics professor Andrew Sum. At the same time, the nation as a whole [added 8 million] people to the labor force.

3. Lost 14 percent of its manufacturing jobs: Massachusetts lost [14 percent of its manufacturing jobs] during Romney's time in office, according to Sum. The loss was double the rate that the nation as a whole lost manufacturing jobs. In 2004, Romney vetoed legislation that would have banned companies doing business with the state from outsourcing jobs to other countries.

4. Experienced "below average" economic growth and was "often near the bottom": "There was not one measure where the state did well under his term in office. We were [below average and often near the bottom]," Sum told the Washington Post in February. As a result, the state was more comparable to Rust Belt states like Illinois, Michigan, and Ohio than it was to other high-tech economies it typically competes with.

5. Piled on more debt than any other state: Romney left Massachusetts residents with $10,504 in per capita bond debt, the [highest of any state] in the nation when he left office in 2007. The state ranked second in debt as a percentage of personal income. Romney regularly omits those statistics from his Massachusetts record, instead touting the fact that he balanced the state's budget (he was constitutionally required to do so). He wouldn't be much different as president: his proposed tax plan adds [more than $10 trillion] to the national debt.
There you go. This took me twenty six fucking minutes to research, think up, and type. Now learn this shit and go get it done, Barack. Laters, Iz.