Which means we should be in for a good month!
Picture 1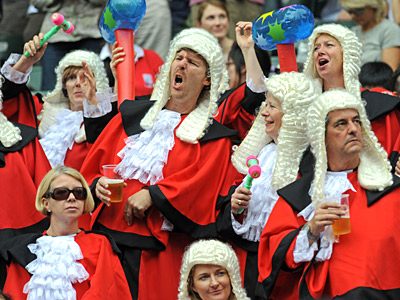 Picture 2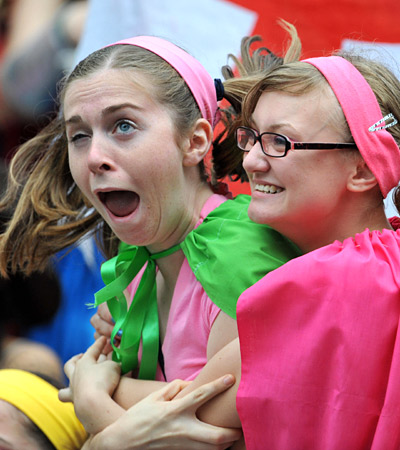 Picture 3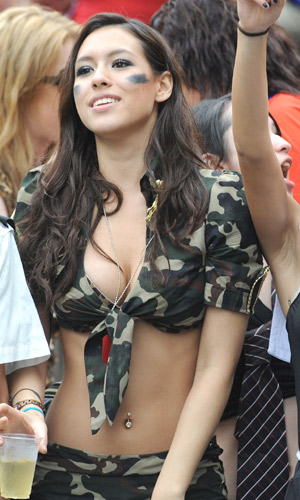 Picture 4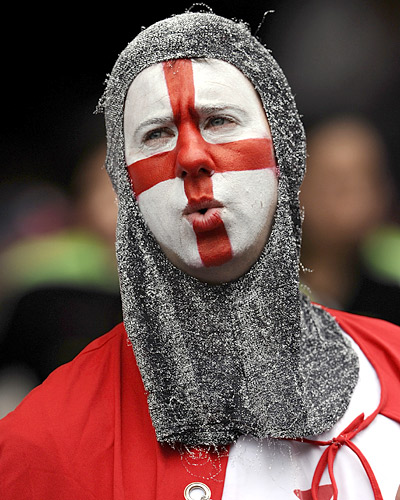 Picture 5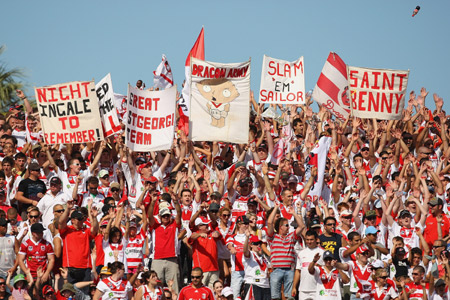 March Scoreboard
1. kmvenne 18
2. Mister Peabody 11
3. BernieRotten 9
3. Gundy22 9
4. BigBluMasochist 6
5. locotbish 4
5. jtothed 4
6. rjucla 2
6. Tarheel_rockman 2
6. Waldocruise 2
6. River_Rat 2
6. dolphinwater 2
6. D2Moo 2
7. Gabbo Del Sol 1
7. BuccinGator 1
7. D2Moo 2
7. gerdeep 1
7. WarpedMind 1
7. Scott00049 1
7. howie115 1
7. LC18chinaman 1
7. fbombmike 1
7. teets3 1
7. redbirdrouser 1
7. jzinger34 1
7. SpartanFanDan 1
January Winner: BigBluMasochist
February Winner: kmvenne
2008 Winners: River_Rat, Train Derailer, Mister Peabody, turbozo, NFL-Solomon, Strictly Butta, Strictly Butta, Jalap, Badger_colorado, TennFan1972, kmvenne
1. Randy Johnson takes one last chance to unwind before the start of the MLB season.
2. What some people will do for access to the front-row, handicapped seating.
3. Although the uniform was against all regulations, and despite repeated inspections, Layla never received any citations from her commanding officers.
4. "X" marks the snot! (OK, now I feel like I'm 7 years old.)
5. Where's not-Waldo? (Bottom right. Blue hat.)
---
How to Play:
It's simple, really. Look at the sports-related pictures above, and give us your funniest caption for any or all of them. You can write as many captions for each as you would like.
The contest runs daily, Monday-Thursday. Each day's contest will usually be posted by noon ET, and will usually end around 11 p.m. ET. If I decide that your caption is the funniest or most clever submitted for that picture, it will be declared a winner.
Winning captions will be announced when the contest ends. There will be one winner for each picture, and also one winner for the person who can string together the 5 best captions all with the same theme.
You will be awarded one point for each winning caption that you post. You will see a running tally on the scoreboard, which will be posted at the beginning and end of each day. At the end of each month a champion is declared, and we shower that user in praise and adulation! We add his screenname to the Wall-O-Fame, and then we start everyone's score back at 0.
This contest is just for fun, and there are no real prizes at this time. Who thinks they can make us laugh? :)
---