Let's get this out of the way: Nobody does season finales quite like "Lost." They always go out with a bang.
Let's also get this out of the way: "The Incident, Part 1&2" is the sister episode to "Live Together, Die Alone," the season two finale.
So let's start there. Whether it was Juliet's declaration to "live together, die alone," or the blinding light from the explosion at the Swan (again), TIP12 started off with cryptic dialogue before taking us on a two-hour journey to make the dynamite go boom.
About that dialogue between two strangers on a beach. It took place between Jacob, and a man (played by another "Deadwood" alum (Titus Welliver).
Jacob:
"I take it you're here because of the ship?"
Man:
"I am. How did they find the island?
Jacob:
"You'll have to ask when they get here."
Man:
"I don't have to ask. You brought them here. Still trying to prove me wrong, aren't you?"
Jacob:
"You are wrong."
Man:
"When they come, they fight, they destroy, they corrupt. It always ends the same."
Jacob:
"It only ends once, anything before that is just progress."
Man:
"Do you have any idea how badly I want to kill you?
Jacob:
"Yes"
Man:
"One of these days sooner or later, we're gonna find a loophole my friend"
Jacob:
"When you do I'll be right here."
Man:
"Always nice talking to you, Jacob."
Jacob:
"Nice talking to you, too."
If there's one thing "Lost" is good at, it's making us think a conversation is about one thing when it's really about another. But let's assume this conversation is between the Devil and God, with Jacob serving the role of the latter. I take this as the argument for human existence. The devil points out all that's bad with humans -- fighting, destroying, corrupting, death -- while God returns the volley with, "those are the means to a universal end I call progress." And then the man says he wants to kill god, which also happens to be the M.O. of John Locke.
Quickly backtracking, Jacob starts off the episode weaving a tapestry with the motto, "Ille qui nos omnes servabit" on it. That
translates to, "He who will protect us all."
We then pan out to see the background, which includes our favorite statue of the crocodile god, Sobek. According to
Wikipedia
, Sobek was a crocodile, or man with a crocodile head who was a powerful and frightening deity. In some creation myths, it was Sobek who first came out of the waters of chaos to create the world.
That's fine and all, but consider this passage, also from Wikipedia:
"Sobek's ambiguous nature led some Egyptians to believe that he was a repairer of evil that had been done, rather than a force for good in itself, for example, going to Duat to restore damage done to the dead as a result of their form of death. He was also said to call on suitable gods and goddesses required for protecting people in situation, effectively having a more distant role, nudging things along, rather than taking an active part."
Nudging things along is exactly how we come to know Jacob. The episode is a Jacob episode. We flash back with him as he nudges along our favorite Lostees and Llana.
Here's the Jacob tally:
Covered for a young, thieving Kate (1)
Handed young James Ford (2) a pen in order to finish his letter to Sawyer
Asked Sayid (3) for directions moments before Nadia's death via car (did he save Sayid or cause Nadia's death?)
Asked for Llana (4), in serious recovery mode, for help
Apologized to Locke (5), who was just thrown out the window by his dad, and tells him "everything will be alright. Sorry this happened to you."
Advised Sun (6) and Jin (7) not to take their love for granted (in Korean)
Hand Jack (8) a candy bar, and tells him "I guess it just needed a little push."
Shares a cab with Hurley (9), and tells him "I'm definitely not dead ... what if you weren't cursed? What if you were blessed? You get to talk to the people you lost. You are not crazy" before instructing him how to return to the Island.
Jacob is definitely nudging along our Lostees at some of their more crucial junctures in their respective backstory lives. He's also seen reading our episodes' guiding piece of literature, Flannery O'Connor's
"Everything That Rises Must Converge."
The book is a collection of nine short stories published after her death. According to Amazon, the flawed characters of each story are fully revealed in apocalyptic moments of conflict and violence that are presented with comic detachment. I count nine Lostees above.
There's one more chunk of dialogue I think is crucial before we get into the 1977 storyline. It's between Locke and Ben, who are palling around on the way to go kill Jacob.
Locke:
"It's the door (it reads "quarantine") to the hatch where you and I first met."
Locke:
"Mind if I ask you a question?"
Ben:
"I'm a Pisces"
Locke:
"What happened that day in the cabin when you took me to Jacob?"
Ben:
"You know I was talking to an empty chair. I was pretending."
Locke:
"Why would you go through all the trouble to make things up?"
Ben:
"I was embarrassed. I didn't want you to know I hadn't seen Jacob. So I lied. That's what I do.
Locke:
"Alright then."
Ben:
"Why do you want me to kill Jacob, John?"
Locke:
"Because despite your loyal service to this Island you got cancer, you watched your own daughter gunned down in front of you. You reward for those sacrifices? You were banished. And you did all this for a man you hadn't met. So the question is, Ben, why the hell wouldn't you want to kill Jacob?"
If Jacob is our proxy for God, or at least
a god
, this is the ultimate question of religion. How does the god-believing world serve a being they've never seen? How, after millennia of doing so, and the suffering that's existed, aren't they ready to kill it? This is heavy stuff, my friend. This is what makes the show so special, IMO. It's ability to usher us through two hours
of season-finale excitement in 1977, but have us ponder the meaning of faith in God in present day-time.
Moving on.
In 1977 Jack and Sayid remove the it-goes-boom element from Jughead and use the cover of camp to make their move. However, Roger Linus, avenges his son by shooting Sayid in the gut. The two manage to escape with the help of
C3PO, R2D2 and Chewbacca
Miles, Jin and Hurley. En route to the Swan they're stopped by Sawyer, Juliet and Kate. Sawyer, meanwhile, was convinced to stop this event from happening by a flip-flopping Juliet (Guess what? She has parental issues. Get out!) and a money, Money, MONEY encounter with Rose and Bernard.
I went three moneys on you because so many people who don't watch the show always say stuff like "what's the big deal with some people stuck on an island?" Or "guess I'll never know how to survive on and island, oh well." Well, Rose and Bernard showed just what the Island is capable of if everybody wasn't so worried about blowing up bombs and killing each ther.
"We're retired," Rose says. Bernard follows here with a schpeal on the importance of each other and having isolated, beach-front property.
Rose, care to help us stop looney tunes Jack?
"Who cares!? It's always something with you people. Traveled back 30 years in time and you're still trying to shoot each other"
So I guess that mean you, Bernard and Vincent are out on stopping Doc?
The beauty of the scene was finally some people are using this Island for what we in the real world associate islands with: freedom, relaxation, detachment. Amen that the producers finally winked our way saying, "ya know, we've been lucky enough to shoot in Hawaii for five seasons now. Life ain't too bad here."
After their goodbyes with R 'n' B, Sawyer, Juliet and Kate confront the Bomb Boys. Jack gives Sawyer five minutes to make his case. Sawyer tells him about his parents' tragic demise and how Sawyer could have hopped on a sub and stopped it. But he didn't. Because "what's done is done." Clearly that's the new, "whatever happened, happened."
He also dropped one of my all-time "Lost" favorite lines in this exchange:
"I don't speak destiny. What I do understand is a man does what he does because he wants something for himself. What do you want, Jack?"
Jack does another whine job, dropping, "I had her and I lost her. It's too late. If it's meant to be, it's meant to be."
This leads to a slugfest between the two before Juliet steps in to stop the carnage. Speaking of Juliet, her intro backstory episode was "The Other Woman." If that label ever applied, it was this episode, her final one. Once ag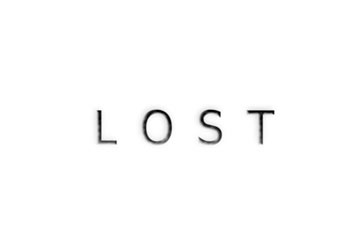 ain she felt to be the other woman to Sawyer, whether that was the case or not. This leads her to do some wild things.
While Juliet breaks up with Sawyer post-fight, Jack convinces Kate that blowing things up will allow Claire to make a decision regarding Aaron. That's enough reason for Kate, but not me. You? But Jack says, "nothing in my life has ever felt so good." I'd imagine that's also the feeling suicide bombers get before their moments of "triumph." There must be something freeing about a kamikaze mission you believe has a purpose.
Sawyer meanwhile asks Juliet, "what do you think, Blondie?"
"Live together, die alone my former (weep) love muffin."
I wasn't a big fan of the Juliet logic of pushing away Sawyer, but it will free our favorite model-turned-TV star to mourn a bit quicker come season six, I imagine. But I get ahead of myself with talk of mourning.
There's a gunfight at the Swan Corral as the drill bores dangerously close to the no-no zone of magnetism. It eventually reaches its point of kablooey and unleashes the metal-sucking force that lives below the ground. This sucks in all things metal, which includes crippling the drill tower onto Doc Chang's hand and impaling good ol' Phil (should have taken that lunch break). It also coils a chain around Juliet, who's sucked into the hole. But not before professing her love to Sawyer. While I dug the last-seconds exchange between the two, I spoiled the scene for myself since I knew Juliet had her own show coming out and would need to be written off the Island.
Back in 2007, Llana and the Ajira Illuminati continue their march through the jungle, eventually torching Jacob's trespassed cabin before heading to the foot of the four-toed Sobek statue. There they rendezvous with Ricardos? Alpert, who solves the Latin riddle of "what lies in the shadow of the statue?"
Inside the shadow of the statue Locke and Ben confront Jacob. Ben goes Fredo on Jacob, "He (Locke) gets to march straight up here as if he was Moses. So, why him? What was it that was so wrong with me? What about me?"
Well, Jacob, care to answer?
"What about you?
Ba-zing!
Knife, meet Jacob's chest. But not before Evil Locke reveals that he, indeed, found his "loophole." At the same time we learn Llana and her Ajira Illuminati were lugging around The Real John Locke's corpse. Ruh-roh. Who is this masked Locke? Why it's old man must kill Jacob!
Jacob rolls to his fiery death. I imagine we'll learn more about Jacob come season six. But back to Juliet. She manages to survive her plummet down the Swan shaft (rrrrright), which allows her to bludgeon ol' Jughead (ala Desmond turning the key in "Live together, die alone") to explosion. Off goes white light, up comes inverted! "Lost" closing text and that's a season finale, my friends. The other woman made the ultimate sacrifice.
Let's talk TIP12 and what to expect come season six!