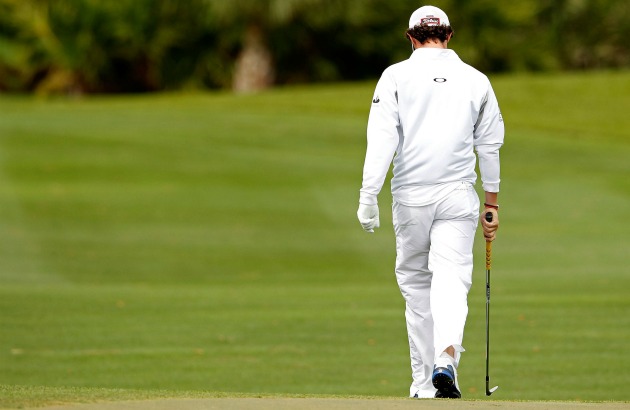 Rory McIlroy walking into the history books at the Honda Classic. (Getty Images)

By Steve Elling
PALM BEACH GARDENS, Fla. -- In the United Kingdom, they call it a CV, which is shorthand for curriculum vitae.
In the United States, we'd more commonly call it a resume.
By whatever title, when Rory McIlroy officially climbs to the top of the new world rankings issued on Monday, it will be a watershed achievement and yet another juicy item worthy of note on his individual highlight chart.
Here are some fast statistical, biographical and geographical facts about his rapid ascendance:
* Since the ranking was established in 1986, he's the 16th player to climb the ratings mountain, and the second-youngest at 22 years, 9 months and 29 days.
* Only Tiger Woods, who was 21 years, 5 months and 17 days old when he first reached the pinnacle on June 15, 1997, got to the summit faster.
* He's parked on a hot seat, to be sure. McIlroy is the fourth different player and fourth European to be ranked No. 1 since England's Lee Westwood supplanted Woods as No. 1 on Oct. 31, 2010. In this particular span, Woods held the position for 281 weeks in succession.
* Of the 16 players to be ranked No. 1 since the ranking was first formulated, McIlroy is the eighth European and first from Northern Ireland. Only four Americans have topped the list -- Fred Couples, Tom Lehman, David Duval and Woods.
* With his victory at the Honda Classic, McIlroy nudges aside England's Luke Donald, who held the No. 1 position for 40 weeks, the seventh-highest total number of weeks at the top since the OWGR began. Donald took over on May 29, 2011.
* His dinner-table chatter just took a turn for the better. McIlroy and his girlfriend, tennis star Caroline Wozniacki, have both been ranked No. 1 in their respective fields of battle.