For the past couple of seasons, the Big East has been blessed with tremendous talent up and down the conference. Numerous amounts of teams are always discussed come tournament time. This year may be somewhat different as some of the higher teams from previous seasons fall back in the pack, and new teams emerge onto the scene for the Big East. In my opinion, this should be another highly competitive basketball season for the Big East. So, lets start off with predictions.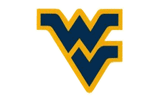 1.) West Virginia: This was a very exciting team last season, and I have to say, they will only get better. Last season they were really built for the future, and the future showed itself. The Mountaineers lose lone senior sharp-shooter, Alex Ruoff. Da'Sean Butler, the leading scorer last season averaging 17 PPG returns, as well as phenomenal freshman Devin Ebanks. I have to say, Ebanks excites me. Last season he averaged 10.5 PPG and lead the team in rebounding. I expect the kid to be a double-double machine this season. Bob Huggins recruiting classes continue to get better, with as many as 4 freshman will compete for a starting job, including Ruoff's vacant position. This has to be Huggins's deepest team since coming home to Morgantown. Look like an exciting year will be coming up for West Virginia.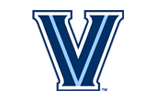 2.) Villanova: I expect Villanova to compete with the best of teams throughput the season. Ultimately, I believe they and West Virginia could switch positions, but I'm going with my gut here. Coach Jay Wright losses a lot of key guys, including Dante Cunningham, a gut that averaged a double-double throughout the season. However, senior point guard Scottie Reynolds returns, possibly having a shot at winning the Big East Player of the Year. Joining Reynolds in what could be the best backcourt in all of basketbal this season will be fellow senior Reggie Redding, and juniors Corey Fisher and Corey Stokes. Wright will also look to Antonio Pena to help make upfor the loss of Dante Cunningham. The four-man freshman recruiting class also has a chance to see the court right away. It will be a challenging year for Scottie Reynolds as the Wildcats try to return to the Final Four.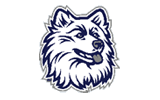 3.) Connecticut: Well, its been an interesting offseason for coach Jim Calhoun and the Huskies- wait, no let's just make that Jim Calhoun. Like previous season, Calhoun's health is a major story around Huskies basketball. He broke five ribs participating in a charity bicycle race and later suffered from dehydration, which caused him to collapse. So, UConn has had a very interesting time so far. But, now to the game. The Huskies may suffer the biggest loss for a team this season- Hasheem Thabeet. Literally, the biggest. The 7-footer could not resist the possibility of being a top pick, as well as the $$$. Along with he, another pair of senior starters make their own departure from Conecticut, guard A.J. Price and forward Jeff Adrien. The Huskies will need new leaders to emerge with the loss of these guys and help produce some big numbers. Freak-athlete Stanley Robinson returns to Storrs. He proved to be an X-Factor last season, but this yea, more will be expected. Jerome Dyson and Kemba Walker will also have big expectations if the Huskies expect to go anywhere this year. As always, UConn could have some freshman see various minutes this year.

4.) Georgetown: I have to say, the Hoyas were the biggest upset in the Big East last season, if not the NCAA. With a record of 16-15, and 7-11 in the Big East, Georgetown fans like myself were truly disheartened by the team's outcome. As for this year, we do not want another repeat of the last. Big manGreg Monroe returns as the vocal point for the Hoyas. Six other scholarship players return, with names including Chris wright and Austin Freeman. Jessie Sapp's exit due to graduation will hurt us, but we have room to improve. Georgetown has the team that can contend for a NCAA Tournament bid (a 4-6 seed at that), but it is also the same team that collapsed last season. Luckily for the Hoyas, other Big East powers lose impact players and Georgetown returns with a lot of chemistry, so maybe this could possibly boost the team into better shape come the 2009-10 season.

5.) Louisville: Louisville had a rough offseason to say the least. Rick Pitino was caught up in the news with allegations with his equipment manager's ex-wife, and the Cardinals lost two premiere guys that were lottery picks, Earl Clark and Terrence Williams. However, they will also have some key guys returning. Samardo Samuels will look to fuel his team as they try once again to acquire a #1 seed in the NCAA Tournament. Captains Edgar Sosa and Jerry Smith will assist the big man, ultimatley being coaches on the court. These guys, along with others, return to Rick Pitino. Yes, players may have been lost, but one thing is for certain: Coach Pitino hardly ever coaches a losing team, and this one is no different. Expect some surprises from the Louisville Cardinals as they will fight for national respect.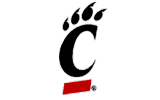 6.) Cincinnati: Ah Cincinnati. The team that interests me the most. I consider the Bearcats to be the darkhorses of the Big East. They are somewhat under the radar, as they haven't made it to the "Big Dance" since '05. Mick Cronin and his returning players may be the most excited team to step out onto a basketball court this season and play their first game, remembering their first-round loss in the Big East Tournament to Depaul. This season, the Bearcats return with a young, versatile team that could be very deep. Deonta Vaughn is one of the four starters that return, and he could have a huge impact on this team. The scoring guard is accompanied by Cashmere Wright, a guard that missed last season with a torn ACL. This will hopefully allow Vaughn even more scoring oppurtunities for Cincinnati. Larry Davis and Dion Dixon are also back, and a late signing brings Virginia high-school phenom Jaquon Parker into the mix as well. All Rookie player Yancey Gates also joins the crew as he helps control the frontcourt. This is a very athletic team that has the potential to upset many teams this year. Watch out for Cincinnati as they are on their way back to the top in College Basketball.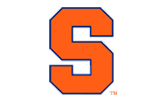 7.) Syracuse: Jim Boeheim may have his work cut out for himself this season. He has one of the biggest challeneges to overcome that he has never faced. You'd think this guy had seen everything right? Well, not exactly. Syracuse will be having to rebuild this season after huge impact players are gone; Jonny Flynn, Eric Devendorf, and Paul Harris all left for the NBA this offseason, leaving Boeheim and his staff with a project. The Orangemwn are always used to being atop the Big East, but this year may hold a different result for them. Although those three are lost, Boeheim thinks he has the recruits and returning players to helphis team win. Arinze Onuaku returns and heads the frontcourt, while deadly shooter Andy Rautins returns on the perimeter. As always, Syracuse's recruting class will play a role in their season. Brandon Triche has a chance to see various minutes right away, due to the lack of players. They have all these pieces, but they are missing one very important piece; a point guard. The Orangemen lack a true PG, which would be the most important player on the court. We'll have to see what Boeheim has up his sleeve. Don't count on him being out of the Big East.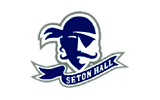 8.) Seton Hall: The Seton Hall Pirates have something this season that seems unheard of to coach Bobby Gonzalez and the Pirates. This season, they will have depth-and lots of it. Eugene Harvey, Jeremy Hazell, Jordan Theodore and Lawrence give Gonzalez a plethora of different options with his guards. John Garcia, Robert Mitchell, Pope, Robinson and Oliver man the paint. If the freshmen can step in and contrubute right away, Gonzalez can turn up the defensive heat and rely more on the pressure defense he's been known for. The offseason didn't start out too promising for Gonzalez and the Pirates, with them failing to have any fall signees. But, as the spring came, hope began to come. Memphis native Ferrakohn Hall, a 6-8 incoming freshman, will join a revitalized Pirates frontcourt. Jamel Jackson will help add some punch to the backcourt. Coach Gonzalez has also had to deal with transfers from Seton Hall, but what coach doesn't? They may be somewhat undersized, but Gonzalez knows this may be his most talented team during his tenure at Seton Hall. This team could go either way. If the players can play to their ability, they will compete in the Big East, but if not, they could fall down. This is a reason why they are ranked #8 in my prediction.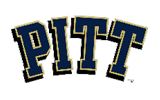 9.) Pittsburgh: There's one word that will describe the Pittsburgh Panthers this year: Young. Jamie Dixon will also have a difficult job with the Panthers this season. He loses three cornerstones to his program that he has had for a couple of years; DeJuan Blair, Levance Fields, and Tyrell Biggs. However, thats not to say that Pitt's new youth movement will not produce. Rising sophomore Ashton Gibbs and incoming freshman Dante Taylor made the Under-19 Men's National Team, which Dixon coached. Gilbert Brown, Jermaine Dixon and Brad Wanamaker join Gibbs to form a strong group of perimeter players. The paint will be the biggest hole to fill. How can you replace huge big men in Blair and Biggs? Well, Dixon may have done a better job than anyone else could do. Three of the four freshman signees are taller than 6-7. Jamie Dixon and the Panthers may be young, but don't expect them to be pushovers. Watch out for the youngsters to scrap out some big wins for Pitt.

10.) Notre Dame: Well, the biggest piece for the Fighting Irish is back with Luke Harangody. After pulling his name out of the NBA Draft in June, he returned to South Bend. And all of Notre Dame breathed a sigh of relief. Others left though. Graduating seniors Kyle McAlarney, Ryan Ayers, Zach Hillesland and Luke Zellar will not be on the court this season. Harangody and point guard Tony Jackson will have to lead the Irish throughout the year if they hope to accomplish anything. New faces will have a chance to make a name with ND, due to all the departures. Mike Brey does lose a lot of guys, but he returns a great PG (Jackson) and one of the best players in basketball, with Harangody. Look for Harangody to fight for a chance at Big East Player of the Year, but ultimately, I believe he will draw too much attention for him to do much good. Expect the Fighting Irish to hover around the .500 mark in league play, and finish a couple of games over .500 overall. Once again, a visit to the NIT for Notre Dame. That is, if they do make it that far.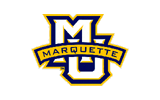 11.) Marquette: This team may be more known as the Marquette Hayward's by the time this season is over. Lazar Hayward will have a team on his back after opting to stay for his senior season, unlike teammates Dominic James, Jerel McNeal, and Wesley Matthews. Hayward is the undoubtedly leader and #1 option for the Golden Eagles as the season starts. PLayers that rarely saw the floor last season will ahve to step it up in order for Marquette to do something, if anything. Coach Buzz Williams has had a lot to deal with this offseason. The successor of Dominic James, Maurice Acker, has left the team, and left them in a bigger hole. Jimmy Butler, who came to campus with a reputation as a scorer but tailored his game to rebounding and defense in deference to his teammates, will get the chance to show if he can fill up the nets like he did in junior college. In addition, the 2009-10 squad will have seven new players, so it will definitely be different. One big change is that a lot of the new recruits are big men, in the form of 7-2 Youssoupha Mbao, 6-10 Brett Roseboro and 6-7 Jeronne Maymon. That could help Hayward see some time at the wing forward, his likely position at the next level. I see the Golden Eagles getting 6-8 league wins, more on the six side of things. It will be a truly difficult year for Marquette.
12.) St. Johns
13.) South Florida
14.) Rutgers
15.) Providence
16.) DePaul