Indians
pitcher
Fausto Carmona
was arrested Thursday in the Dominican Republic, charged with using a fake identity.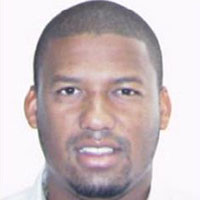 According to Dominican police (via
spokesman Maximo Baez Aybar on Twitter
), Carmona's real name is Roberto Hernandez Heredia, and the pitcher is actually 31 years old, not 28.
The police said Carmona (or Hernandez) was arrested when he went to the American consulate to renew his visa. The police said they were working in cooperation with the consulate.
It's not yet clear what charges Carmona (or Hernandez) will face, or what effect this will have on his contract with the Indians. The Indians picked up the pitcher's $7 million option for 2012 in October.
The Indians signed Carmona (or Hernandez) in 2000, when his documents showed that he was 17 years old. Actually, according to the charge, he was 20 years old then, and was 25 when he debuted in the big leagues.
Pitching as Carmona, the right-hander was a 19-game winner in 2007, when the Indians went to the playofs. He's been inconsistent since then, and was 7-15 with a 5.25 ERA in 2011.
The Carmona/Hernandez arrest comes on the heels of the arrest last summer of Juan Carlos Oviedo, who was pitching for the
Marlins
under the name
Leo Nunez
. Oviedo returned to the Dominican to face charges, and while he has signed a $6 million contract for 2012, he is still working through legal issues that would allow him to return to the United States.
The Marlins put Oviedo on the restricted list, and he won't be paid unless he is able to return.