Welcome to the Week 12 People's Poll!
The People's Poll is made up of 40+ College Basketball fans who want their opinions heard! Voters give their take over the weeks action on the main CBB board with the results tallied here every Monday. Each week's poll reflects games played through Sunday. If you'd like to check out each voters ballot, here you go. Even if you're not a regular voter, look for the People's Poll voting thread every week to give your take! You may end up in the poll!
So without further adieu.. I give you the Week 12 People's Poll!
---
NOTE: FOR SOME REASON I AM UNABLE TO SIZE THE LOGOS.. AND SOME HAVE A BLUE BOX AROUND THEM. I WILL TRY AND FIX THE POLL ONCE CBS HAS CORRECTED THE ISSUE.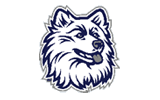 1. (37) Connecticut (+1) 997 20-1 HR-1 LR-1 AP- CP-1 GP-1
"Another new number one. They get a tough road test vs Louisville on Monday, a few weeks ago they knocked off Pitt @ number 1 and I see it happening again." -Loucards
2. (1) Oklahoma (+1) 945 21-1 HR-1 LR-5 AP- CP-2 GP-2
"The POY is here and he has a supporting cast this year. Kansas may be their only challenger." -Sandman8392
3. (2) North Carolina (+1) 909 19-2 HR-1 LR-7 AP- CP-4 GP-3
"UNC...isn't impressing me at all...close win that should have been a loss at FSU." -Oneandonlystout
4. Duke (-3) 880 19-2 HR-2 LR-7 AP- CP-3 GP-4
"If Duke plans on getting to the final four they will need better production from Paulus and Scheyer. Scheyer is shooting 36% from the 3 point line and Paulus is shooting 33%." -Bksballer1129
5. Louisville (+2) 824 17-3 HR-3 LR-8 AP- CP-7 GP-5
"Terrence Williams is leading the team in rebounds and assists. He is a key component of their 8-0 start in the Big East." -Reamo37
6. Pittsburgh (-3) 796 19-2 HR-4 LR-8 AP- CP-5 GP-7
"Why do you schedule Robert Morris in the middle of conference play? Looking to beat up on someone? Bully's!" -Brwhite23
7. Marquette (+1) 755 19-2 HR-4 LR-10 AP- CP-8 GP-6
"Well, they are starting to play some of the tough teams in the BEAST and so far, so good." -Kvskubball
8. Wake Forest (-3) 751 17-2 HR-3 LR-11 AP- CP-6 GP-8
"Sure, the Georgia Tech loss hurts, but they have beaten three top ten teams in a few short weeks, and I still have all of those teams in my top ten. No one else can make that claim." -Pittbaster
9. Xavier (+2) 633 19-2 HR-6 LR-19 AP- CP-9 GP-11
"A lot of people dont realize their in the top 20 in SOS." -Shaunyboy
10. Clemson (+2) 619 18-2 HR-8 LR-24 AP- CP-10 GP-9
"Nice comeback win, but eventually they will have to beat one of the "top three" in the ACC." -Huskyonspeed
11. Butler (+2) 595 19-1 HR-8 LR-NR AP- CP-11 GP-10
"Am I the only one who appreciates these guys?" -Somerandomdude
12. Purdue (+5) 536 17-4 HR-8 LR-24 AP- CP-13 GP-13
"Purdue is now second in the Big Ten and playing with a passion. They showed some great poise in the game at Wisconsin." -Reamo37
13. Michigan State (-4) 511 17-4 HR-9 LR-20 AP- CP-14 GP-12
"Now they've lost two games at home in Big 10 play they shouldn't ever lose, Penn State and Northwestern, these teams are both better this year but, come on." -Hoosierguy1019
14. Memphis (+4) 424 18-3 HR-9 LR-NR AP- CP-15 GP-17
"Easy week, but they take a step up in competition as they head to Gonzaga Saturday." Agsmith46
15. UCLA (+4) 324 17-4 HR-12 LR-NR AP- CP-12 GP-22
"Jrue Holiday stepped up this week, if he continues to be a factor they'll keep climbing the rankings." -Huskyonspeed
16. Texas (-6) 322 15-5 HR-12 LR-NR AP- CP-17 GP-14
"Lost and not found, AJ Abrams' shot...lost to Kansas State @ home, OUCH" -Kvskubball
17. Syracuse (-3) 313 17-5 HR-13 LR-NR AP- CP-20 GP-16
"The Big East schedule is beginning to get to this team as they have lost 4 of their last 5." -Sandman8392
18. Minnesota (NR) 302 18-3 18-3 HR-12 LR-NR AP- CP-19 GP-19
"Surviving the Big 10 grind much better than almost anyone anticipated - so far, bad time to go road-tripping in the Big 10, especially if you're heading to Michigan State." -KVskubball
19. Villanova (NR) 286 17-4 HR-11 LR-NR AP- CP-16 GP-15
"Finally got the big win that they needed on their resume." -Bksballer1129
20. Gonzaga (E) 279 16-4 HR-12 LR-NR AP- CP-18 GP-21
"Didn't play particularly well against Saint Mary's, but they really handled San Diego well. Look for them to run right through the WCC now." -Gonzagafan62
21. Kansas (+4) 261 17-4 HR-13 LR-NR AP- CP-24 GP-18
"Looking like the front runner in the Big XII North. Big game at Baylor on Big Monday." -Brwhite23
22. Illinois (-6) 238 18-4 HR-13 LR-NR AP- CP-21 GP-20
"36 points. 36 points. They may not have a top 25 team, but they have the resume of one." -Sandman8392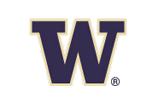 23. Washington (+1) 140 16-5 HR-16 LR-NR AP- CP-25 GP-NR
"Could be the team to beat in the Pac10." -Loucards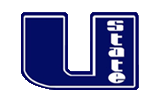 24. Utah State (NR) 57 21-1 HR-13 LR-NR AP- CP-22 GP-NR
"Yes, I know, I know, but they have one lone loss, to a good team, and any team with one loss at this point in the season deserves to be here." -Hoosierguy1019
25. South Carolina (NR) 53 16-4 HR-14 LR-NR AP- CP-NR GP-25
"They're tied for first in the SEC East, Coach Horn is doing a stand up job." -Agsmith46
---
In:
Minnesota, Villanova, Utah State, South Carolina
Out:
Arizona State, Georgetown, St. Mary's, Kentucky
Biggest jump: Minnesota (+8) Biggest fall: Texas, Illinois (-6)
Others receiving votes: Missouri 44, Dayton 35, Davidson 33, West Vrignia 31, Penn State 25, Arizona State 24, UNLV 16, LSU 14, Ohio State 7, Florida State 6, BYU 5, Providence 4, California 3, Northern Iowa 3
What it all means: (First place votes), Team, (Change in rank from last week), Points, Record, Highest Rank, Lowest Rank, , AP rank, Coache's rank, Gary Parrish's rank, Voter's Take
Conference power rankings:
ACC (0.0401)
Big East (0.0403)
Big 10 (0.0408)
Big 12 (0.905)
Pac 10 (0.1109)
Atlantic 10 (0.1206)
Horizon (0.1602)
West Coast (0.1807)
SEC (0.1810)
Mountain West (0.1812)
Western Athletic (0.2010)
USA (0.2104)
Southern (0.2512)
Missouri Valley (0.2514)
(Only teams receiving votes in TPP are calculated into CPR)
Breaking down the rankings:
Another week.. Another new #1 (a bit of a broken record). Connecticut gets their try at the top spot this week though it may be short lived as they have a huge game tonight vs Louisville. If UConn falters, Oklahoma lays in waiting and is up to #2 this week. North Carolina climbs up to #3 followed by ACC rival and previous #1 Duke. Rounding out the top 5 this week is the aforementioned Cardinals of Louisville.
Pittsburgh drops to #6 this week followed by a fellow Big East squad Marquette. It seems the Golden Eagles are having no trouble adjusting to new coach Buzz Williams. Wake Forest comes in next at #8 after a tough loss to Georgia Tech. Xavier climbs up a couple spots to #9 and Clemson finishes up the top 10.
Butler jumps to #11 and Purdue makes a nice climb up 5 spots to #12. They are followed by a dropping Michigan State. Memphis quietly moves up a few notches to #14 and is followed by UCLA.
The next two spots are filled by teams coming off losses, Texas and Syracuse. Minnesota jumps back into the poll at #18 followed by a fellow newcomer Villanova. Rounding out the top 20 is Gonzaga who holds the same as last week after knocking off St. Mary's.
Kansas jumps up to #21 as they continue to remain unbeaten in Big 12 play. Illinois is up next and needs to figure out how to score more than 36 points in a game. Washington comes in up one despite a loss. The Huskies are followed by two newcomers to this week's poll, Utah State and South Carolina who is coming off of a nice win vs previously ranked Kentucky.
Thanks to everyone who voted! All voters make sure and check out the People's Poll Group!
What!?! How can ____ not be ranked! Or how did ____ get a first place vote? Click here to check out everyone's ballots!