June 22, 2011
Penny Buffington - PennyJoMMA
.net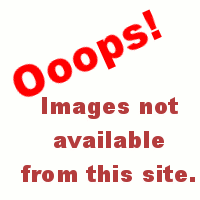 Dominick Cruz looks to avenge his only loss and protect his belt from Urijah Faber. Co main event: Wanderlei Silva vs. Chris Leben. Watch UFC 132: Cruz vs Faber Live on Pay-Per-View or www.UFC.tv on Saturday, July 2ndat 6/9pm PT/ET.
32 year old Urijah "The California Kid" Faber is a former WEC Featherweight Championship title holder. His sherdog fight record is 25 – 4 – 0.
25 year old Dominick "The Dominator" Cruz is the current UFC Bantamweight Championship title holder. His sherdog fight record is 17 – 1 – 0.
Penny Buffington executive producer of the MMA2DAY Show participated in the UFC Media Conference held 6/21/2011. Conference participants
were Urijah Faber, Dominick Cruz, Wanderlei Silva and Chris Leben.
Urijah defeated Dominick via Submission (Guillotine Choke) at WEC 26 – Las Vegas 3/24/2007. Since the two former WEC fighters have a long
standing dislike of each other both Urijah and Dominick spoke about 'bad blood' and whether or not, as a fighter, it makes it harder or easier to prepare for your opponent.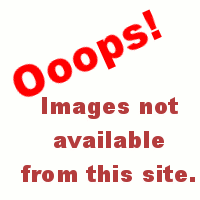 Faber began by saying, "I think it makes it easier. I have never been an emotional fighter." Cruz, "For me I do a pretty good job of not making it emotional in my brain. Once I get in a fight, I fight just as hard with somebody I don't like, as with somebody that I have no problem with. Once
I get in there it is not a big deal. I just go in there and do my job and beat the crap out of whoever is in the cage with me." As for after the fight Urijahpointed out: "I am sure we will shake hands and move on. Beating the crap out of each other is really good therapy." He laughs.
Dominick goes on, "The way I feel about it is once you fight somebody it is what it is. You kind of get in the moment when you're in a fight, you find out a lot about each other,when you get in a fight. So we will see how the fight goes. I feel like it is one of those things you take in stride. At the end of the fight we will see how each other looks, we will see if we can walk, we will see if we can talk." He laughs as well, "I am just going to take it in stride."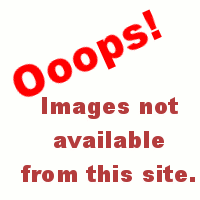 Urijah breaks in to comment, "For the record, the last time we fought we didn't become friends afterwards." Both fighters laugh. And Dominick responds, "Yeah, It is what it is." As they both continue to laugh.
30 year old Chris "The Crippler" Leben has a sherdog fight record: 25 – 7 – 0.
34 year old Wanderlei"The Axe Murderer" Silva has a sherdog fight record: 33 – 10 – 1 ( 1 No Contest ).
"This fight is really important to me. I have been a year out. I've had a hard year for me. I want to fight with Chris because a lot of my other opponents want to run. Some guys stand in front of me for a couple of minutes then they start to run. I am thinking my next opponent please doesn't run. But Leben is coming to fight. I think the fans are going to have a great show on July 2<sup>nd</sup>."
Leben is coming off a loss to Brian Stann and even though it could be he does not consider it to be a hindrance. "A loss is never good. I had to go to counseling because of that dam loss. There is nothing more motivating than a loss. It makes me want to correct those things and let people know hey I am better than what they saw. There is nothing like a win over Wanderlei that would be huge."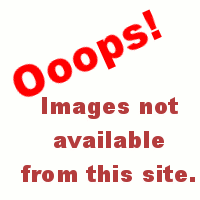 "I will be honest. I am excited to fight Wanderlei and I am a little scared at the same time. For me that is a very motivating and driving emotion." Chris is the one that asked to fight Silva, "And when Joe called meand s aid hey man you got it. I said, Oh Okay well I guess I better start training."
Silva wanted to fight Leben as well, "I told my boss I want to fight this guy Chris Leben and my boss says to me why? I said because he is a very tuff guy and he fights like me. We can commit maybe to have the best fight of the night or of the year."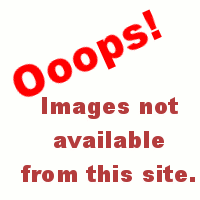 "I am so excited to fight Wanderlei Silva. He's an animal. He is one of my heroes believe it or not. I don't really want to tell him this, but he is one of the reasons why I started, when I very very first started fighting I used to go get bootleg Pride videos and watch them and try to immolate some of the stuff that he did. You know you have to beat the legend to be a legend. For me to be able to fight one of my heroes, man, I am so stoked.
A little fear is good. You know I might be a little worried but you know what -I am going to get in there and I am going to do what I do because as men that is what we do. We look our issues and our fears in the eye and then we conquer them."
As for how long Chris plans to continue to fight, "Well I ain't planning on retiring soon I can tell you that. I fight for differentreasons. When I started fighting it was for myself but right now it's to where I have my own gym and it's more to inspire my kids at my gym. To say, hey, look if I can do it and I train with you, then you guys can do it too. As long as my body is going to let me I don't see why I wouldn't. Because I see how much motivation it gives to the people around me. I will be honest with you. I don't like fighting. I love the training but the day of the fight anybody that says they really love it is probably lying to you. But there are so many benefits of what goes along with what we do right now."
The UFC 132 fight card:
Dominick Cruz vs Urijah Faber
Wanderlei Silva vs Chris Leben
Ryan Bader vs Tito Ortiz
Carlos Condit vs Dong Hyun Kim
Matt Wiman vs Dennis Siver
Preliminary card:
Melvin Guillard vs Shane Roller
Rafael dos Anjos vs George Sotiropoulos
Brian Bowles vs Takeya Mizugaki
Aaron Simpson vs Brad Tavares
Anthony Njokuani vs Andre Winner