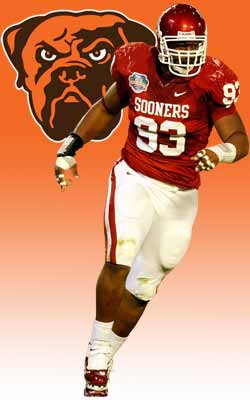 If you're the Cleveland Browns, this year promises to be a year of "change for the better".
With a new front office in place, a clear Super Bowl roadmap is being formulated, and the Browns have their best chance of making the postseason since the return to Cleveland in 1999.
The Browns have 11 draft picks to use this season due to trades made in the last year. While most of the picks come in the later rounds, any chance to increase your draft haul is a bonus for a struggling team.
The only predictable thing about the NFL draft is that it is unpredictable. Last-minute trades can still be made, and the teams picking ahead can always make a surprise move. Basically... this is an inexact science.
So, with that said, here's the best-case scenario, worst-case scenario, and a "realistic" look at who the Browns might get in this year's draft class.
With the seventh pick in the draft, the Browns are out of the Ndamukong Suh sweepstakes. But the next best thing might be Gerald McCoy...
(Gerald McCoy, Getty Images)