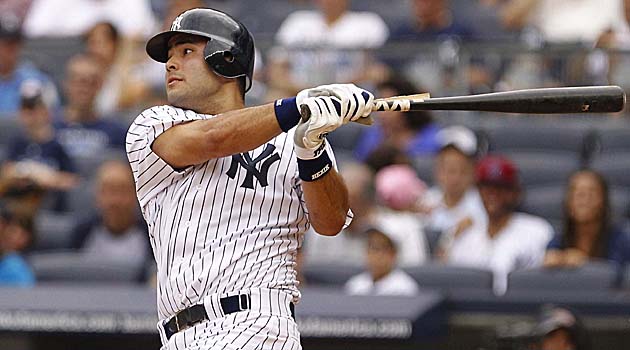 By Matt Snyder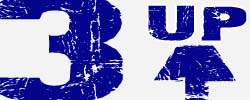 Jesus Montero, Yankees.
Monday was quite a day for the Yankees' heavily hyped young slugger. The 21 year old hit his first and second career major-league home runs
in an 11-10 Yankees' victory
. The locals were excited enough that Montero got a curtain call after each homer. Meanwhile the Yankees opened up a 2 1/2 game lead over the
Red Sox
in the AL East with their fifth consecutive victory.
Doug Fister, Tigers.
You think the Tigers don't have a good starting pitcher after
Justin Verlander
? Think again. Fister dominated the
Indians
for eight innings,
allowing only four hits and one earned run while striking out 13 in a 4-2 win
. His ERA is down to 3.17. If you insist on looking at his win-loss record (7-13), at least concede his playing for the
Mariners
until late July drastically hurt him.
Brett Lawrie, Blue Jays.
Neither the Red Sox nor the Blue Jays scored a run through 10 1/2 innings Monday, but the Jays' rookie third baseman came through with a
walk-off home run in the bottom of the 11th
. He also stole a base earlier in the game as he continues to pretty much do it all for his ballclub. Though it's tough for the Blue Jays to compete with the Yankees and Red Sox in terms of payroll in the AL East, an offensive nucleus of
Jose Bautista
,
Adam Lind
and Lawrie looks pretty damn solid for the next several years.
Also take note of the efforts put forth by
James Shields
(
click here
),
Cliff Lee
(
click here
) and
Zach Stewart
(
click here
), who had big Labor Day outings in their own right.
---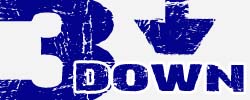 Andrew Bailey, Athletics.
He only faced four hitters in the 10th inning, but it was enough to gather the loss after giving up three hits and being charged with three earned runs
while only recording one out in an 11-6 loss
.
Padres offense.
The Padres managed two runs against the
Giants
, which wouldn't normally be that bad, but it's a season-long issue that we're going to point out. Giants starter
Madison Bumgarner
struck out 13 while reliever
Santiago Casilla
struck out two
as the Padres fell 7-2
. It marked the 11th time this season the Padres' offense has collectively struck out 13 or more times in a game (
Follow the Padres
via Twitter). When power is an issue (the Padres rank dead last in the majors in home runs) and speed is a strength (the Padres are first in the majors in stolen bases), it's probably a good idea to put the ball in play as much as possible.
Twins offense.
They managed one run on eight hits Monday ...
in a doubleheader
. The Twins also had two walks and only one extra base hit. They only left nine men on base, which wouldn't be so awful for two games, except for the fact that they only got 10 guys on base. In light of this, the
4-0
and
2-1
losses shouldn't be surprising.
For more baseball news, rumors and analysis, follow @EyeOnBaseball on Twitter or subscribe to the RSS feed.