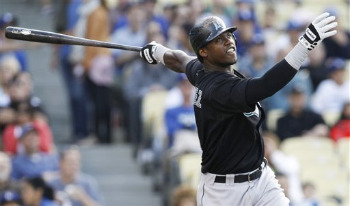 If this trend continues, will anyone be willing to compete in the Home Run Derby a few years from now?
Hours after
Hanley Ramirez
was announced as a participant in next week's event, the
Marlins
shortstop said Thursday night he was pulling out. Then he changed his mind back. Halfway.
"I'm not doing that," Ramirez told the
South Florida Sun-Sentinel.
"I'm going to cancel it." A few moments later he said it was "50-50."
Ramirez said he was worried about how participating might affect his swing in the second half, a sentiment that's getting very familiar.
It doesn't seem like participating in one unconventional batting practice, which is essentially what the Derby is, could throw off a player's swing on a long-term basis, but there is plenty of anecdotal evidence of the "Derby curse," and participating is becoming seen as a real risk.
Where sluggers used to clamor to get into the showcase, baseball seems to have more trouble filling the field every year. And teams are telling players not to participate, as the
Yankees
did this week with
Robinson Cano
.
At the moment, assuming Ramirez is in, he's on the NL squad with
Corey Hart
and
Matt Holliday
. The AL squad is
Miguel Cabrera
,
David Ortiz
and
Vernon Wells
. Both leagues still need to add one hitter. If they can find one.
-- David Andriesen

For more baseball news, rumors and analysis, follow @cbssportsmlb on Twitter.