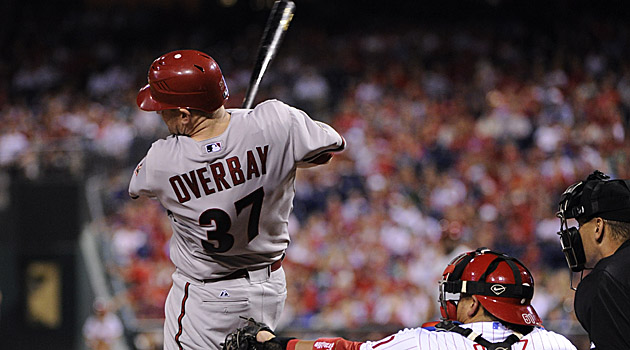 By Matt Snyder
Six teams won Tuesday after scoring in their final at-bat, so let's stick with those as the theme of 3 Up, 3 Down.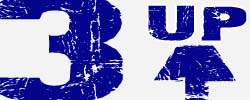 Lyle Overbay, Diamondbacks.
Amazing how things work out sometimes. Heading to the trade deadline, the
Pirates
were actually in the race for once and looked to upgrade at first base. They ended up trading for
Derrek Lee
, which made Overbay expendible. He was set free and ended up with Arizona. Now the Pirates have completely fallen out of the race after a miserable stretch and the Diamondbacks are in first place. Tuesday night, Overbay went 3-4 with all three of the D-Backs' RBIs, including a two-RBI double in the ninth off
Roy Halladay
. The Snakes beat the
Phillies
3-2 and are now 3 1/2 games in front of the
Giants
.
Mark Kotsay, Brewers.
He only got one at-bat, but that's all he needed. Kotsay came to bat in the bottom of the ninth with the bases loaded and the score tied 1-1. He planted a
Mike MacDougal
offering into center field for a line drive, walk-off single. The Brewers extended their lead to seven games in the NL Central and have won 17 of their last 19.
Brian Bogusevic, Astros.
Like Kotsay, all Bogusevic needed was one bases-loaded at-bat to produce a walk-off win, but unlike Kotsay, Bogusevic drove home four, not just one.
Cubs
closer
Carlos Marmol
allowed two singles and a walk before Bogusevic stepped to the plate with his team trailing by three. He went ahead and hit a walk-off grand slam to save the Astros from an eighth consecutive loss.
---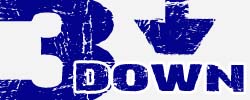 Arthur Rhodes/Tony La Russa, Cardinals.
Rhodes was signed by the Cardinals to get left-handers out, yet he yielded a walk-off homer to the Pirates'
Garrett Jones
-- who is, yes, left-handed -- Tuesday night. Of course, members of the media who cover the Cardinals pointed out after the game it was the third straight night La Russa used the 41 year old and that Rhodes is best served in short doses. Tuesday, he got two outs to end the 10th and La Russa trotted him back out there for the 11th. Jones was the first batter Rhodes faced in the 11th. So who was at fault? You make the call. Meanwhile, the Cardinals have fallen seven games back of the Brewers and that race looks like it will be a mere formality quite soon.
Giants offense.
In sticking with the theme, the Giants lost in walk-off fashion Tuesday night. Still, it's hard to blame the pitchers. The Giants got no-hit by a rookie -- with big upside, but it was still only his second career start -- for six innings before getting a solo home run from
Cody Ross
. In 11 innings, that would be their only run. They only had five hits. They've fallen 3 1/2 back of the red-hot Diamondbacks and are threatening to fall behind the
Mariners
for the least amount of runs scored in the majors. Something better change, fast.
Indians vs. White Sox.
Are these two teams seriously in the race? This marathon game was a comedy of misplayed balls, stranded runners, poor baserunning, blown leads and pretty much everything else under the sun. Of course there was good from each side -- some timely hitting and good pitching performances -- but it was predominantly bad and I'd guess most fans of either team would agree. On the Indians side,
Shin-Soo Choo
was awful in right field, playing two balls into triples and misplaying a few others. They left 11 men on base -- including leaving them loaded in the 13th -- and got a bad outing from
Ubaldo Jimenez
. On the White Sox end,
Will Ohman
came in and walked two straight batters -- the second one forced in the tying run -- before recording his lone out of the game. A leadoff triple was wasted in extra innings when
Brent Lillibridge
was doubled off first on a lineout.
Sergio Santos
blew a save prior to that to send it to extras. Oh, and they left 15 men on base. But hey, the White Sox won and crept to within a half-game of the Indians for second place in the AL Central. So all is well that ends well for them.
(Note: LOB numbers were by my unofficial count. I could be off by one or two. Regardless, it was bad).
For more baseball news, rumors and analysis, follow @EyeOnBaseball on Twitter or subscribe to the RSS feed.