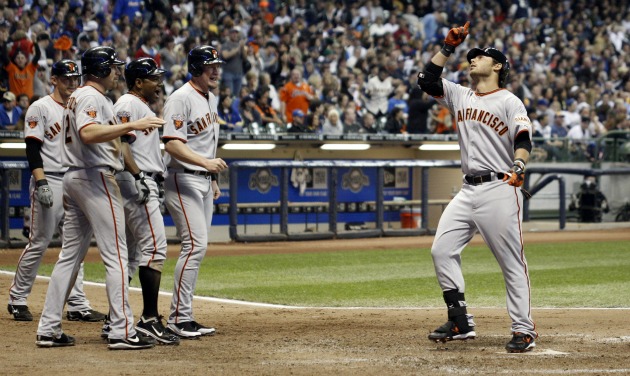 By C. Trent Rosecrans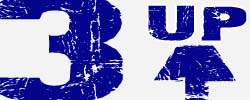 Brandon Crawford, Giants -- Two days ago Crawford was in the Class A California League and Friday he was making his big-league debut. The 24-year-old found himself up with bases loaded in the seventh inning with his team down two runs. With one swing of the bat against Brewers starter Shaun Marcum, Crawford gave his team the lead and had his first hit in the majors. He was the first Giant to make grand slam his first hit since Bobby Bonds in 1968.
Kevin Correia, Pirates -- It's no real surprise that Jon Lester is tied for the most wins in the majors with seven, but it's who he's tied with that is surprising. Yep, Correia. Signed to a two-year, $8 million deal in December, the Pirates may have made one of the offseason's best moves. Correia is 7-4 with a 3.44 ERA, going 7 1/3 innings against the Cubs on Friday, allowing just four hits and no runs. It was his sixth road win of the season.
Mike Leake, Reds -- With the Reds bullpen having thrown 31 innings in its last five games, Cincinnati needed a good outing from Leake, who was just called up from his first stint in the minors. Not only did Leake give them six innings, he allowed just one run on seven hits, leading the Reds to just their second win in their last 10 games. Leake improved to 4-2 and picked up the first win by a Reds starter since May 16.
---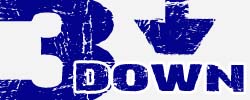 Rick Porcello, Tigers -- The day after Tigers starter Max Scherzer went just two innings, Porcello lasted only three. Porcello gave up six runs on six hits with two walks, giving up homers to Jacoby Ellsbury and Carl Crawford in the third inning. Porcello lost the game to a pitcher twice his age -- Porcello is 22 and Red Sox starter Tim Wakefield is 44.
Twins bullpen -- Scott Baker handed the Twins bullpen a 5-0 lead and asked them to get just six outs. He got 21, it shouldn't be too difficult to get just six, right? Alex Burnett gave up a hit and a walk, before giving way to Dusty Hughes who surrendered a three-run homer to Erick Aybar. Hughes was yanked after the next batter, Bobby Abreu singled. Jim Hoey came in and gave up a double to Torii Hunter, an RBI single to Alberto Callaspo and a sacrifice fly to Russell Branyan to tie the game. Hoey got out of the inning, but then gave up a leadoff triple to Peter Bourjos in the ninth and then Maicer Izturis singled to give the Angels the lead and eventual victory. The Twins have now allowed 49 runs in the eighth inning in 49 games.
Dave Bush, Rangers -- The right-hander gave up four hits -- three of them homers -- and five runs in the 14th inning of the Rangers' 12-7 loss to the Royals. Melky Cabrera, Eric Hosmer and Brayan Pena all homered off of Bush, with the three homers totaling 1,218 feet. The Royals were in extra innings because Alex Gordon homered off of Neftali Feliz in the ninth inning to tie the game. Feliz has blown three saves this season, all three against Kansas City.
For more baseball news, rumors and analysis, follow @cbssportsmlb on Twitter or subscribe to the RSS feed.