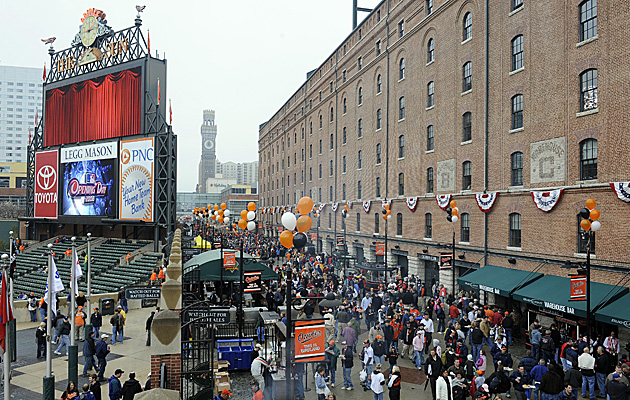 By Matt Snyder
Believe it or not, Oriole Park at Camden Yards is about to enter its 20th season. It was the park that changed everything, moving away from the cookie-cutter astroturf parks (Riverfront Stadium, Busch Stadium, Three Rivers Stadium, Veteran's Stadium, etc.) and back to a retro look. In honor of the 20th anniversary, the
Orioles
are making several improvements to the stadium -- and also erecting six statues.
The Orioles announced in a press release that "larger than life sculptures" of six Orioles greats will be progressively unveiled during the course of the 2012 season in the bullpen picnic grove, which will also be getting massive upgrades and "additional landscaping as part of a plan to turn the area into a ballpark oasis."
The six statues? They will depict Frank Robinson, Brooks Robinson, Cal Ripken Jr., Jim Palmer, Eddie Murray and, of course, Earl Weaver.
"We are excited and proud to honor the six greatest Orioles of all time," said director of communications Greg Bader. "These legends will now have a more visible presence inside the ballpark, just as they are honored with retired number statues outside the gates. As we celebrate the 20th Anniversary of Oriole Park at Camden Yards, it seems especially appropriate to pay tribute to the past while looking forward to a bright future for the Orioles."
Each of the six statues will be unveiled during a 2012 home game, with the Orioles greats on hand for their respective unveiling.
The Orioles also announced that there will be a new bar and seating area on top of the batter's eye in center field, an area previously inaccessible to fans. Several other improvements to concessions, concourse area and sight-line improvement will be done as well.
For more baseball news, rumors and analysis, follow @EyeOnBaseball on Twitter, subscribe to the RSS feed and "like" us on Facebook.