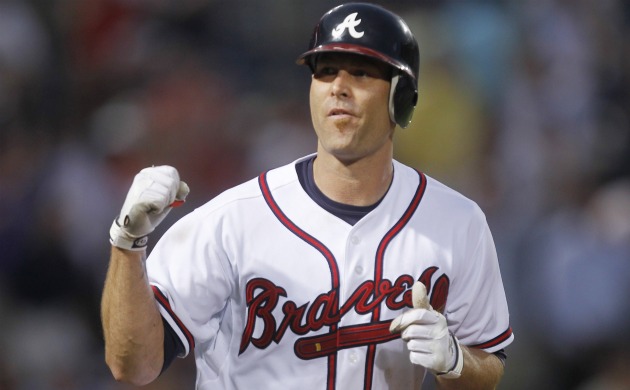 By Evan Brunell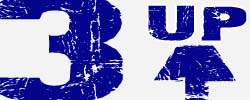 Tim Hudson, Braves --
Tim Hudson was brilliant Monday in his second-best outing of the season, blanking the
Blue Jays
for eight innings and allowing just three baserunners on two hits and a walk. He punched out eight. Two of those baserunners came in the ninth inning, but closer
Craig Kimbrel
whiffed the heart of the Jays' order to finish the game off. But Hudson wasn't done. He also provided the margin of victory, taking
Ricky Romero
deep in the seventh inning for a two-run home run, which was the final score of the game. "It's hard to say there's anything better," Hudson told the Associated Press. "Obviously, you [nearly] throw a shutout and hit a homer, you win the game. It was fun, man, It was a lot of fun."
Clayton Kershaw, Dodgers --
Kershaw did what Hudson couldn't, slamming the door for nine innings against the
Tigers
, punching out 11 and walking just one, allowing two hits. Kershaw tossed 112 pitches, 73 for strikes in utterly baffling the Tigers, who appeared to have no idea what to do. The strong lefty is one of the few pitchers in the game classified as a True Ace. Kershaw now boasts of a 3.01 ERA on the season in 107 2/3 innings, but can be even better. His ERAs in the two seasons previous were 2.91 and 2.79. Oh, and Kershaw also stroked a two-run single in the eighth.
Starlin Castro, Cubs --
The Cubs finally got on the board in the third inning after the
White Sox
staked a 3-0 lead on a two-run single by Starlin Castro, plating
Geovany Soto
and
Kosuke Fukudome
. Castro came up in the sixth and ripped a 392-footer to left field to tie the game at three-all.
Carlos Pena
would follow later in the sixth with a three-run shot. That's a 2-for-4 night for Castro with a run scored, a home run and three RBI. He also swiped base, his ninth of the season. It's becoming increasingly obvious that the 21-year-old is going to be a superstar.
---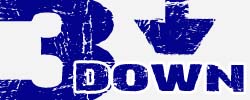 Padres bullpen --
Wade LeBlanc
lasted just three innings, giving up three runs. But
Cory Luebke
, going into the seventh, had tossed three shutout innings to keep things honest in a game that had just been tied up in the top of the sixth inning. But in the bottom seventh, Luebke,
Ernesto Frieri
and
Evan Scribner
all imploded in a meltdown of the best bullpen in baseball. Luebke started the inning by walking
Jacoby Ellsbury
and seeing him erased at second base on a fielder's choice.
Adrian Gonzalez
tormented his former team by doubling in
Dustin Pedroia
, and that was it for Luebke. But Frieri would come in to get just one out, allow no hits and give up four runs. He did so by immediately inducing
Kevin Youkilis
into a flyout, then intentionally walking
David Ortiz
.
J.D. Drew
then walked to the load the bases, and then promptly hit two straight batters. Evan Scribner came in to continue the hilarity, giving up a pinch-hit, 2-run RBI single by
Josh Reddick
, with another single by Ellsbury loading the bases again. A walk, two-run single and bases-clearing double finished up the 10-run inning for the
Red Sox
, who were retired when
Pat Neshek
got Big Papi swinging.
Charlie Morton, Pirates --
That's the sound of regression. Morton is backsliding, giving up six earned runs in his third straight poor start to spike his ERA to 3.77, still a quality mark and more in line with what Morton has done this season. Imitating
Roy Halladay
's windup has allowed Morton to induce a ton of groundballs but at the expense of striking anyone out, and not being stingy enough with walks. Morton is still a far better pitcher than he was, especially the debacle he resembled last season, but this loss dropped him to 7-4 and the Pirates to two games under .500.
Jeff Mathis, Angels --
And the worst hitting performance goes to Jeff Mathis, who punched out three times in four hitless at-bats against the
Marlins
.
Jered Weaver
and
Anibal Sanchez
had a great duel, with the Angels winning the battle of the bullpens for a 2-1 final. Jack McKeon's triumphant return, replete with smoking a cigar on the bench, had a rain delay precede the loss. Mathis, meanwhile, sinks to .191/.229/.282 on the year. When does his failings at the plate outweigh his defense, skipper Mike Scioscia?
For more baseball news, rumors and analysis, follow @cbssportsmlb on Twitter or subscribe to the RSS feed.