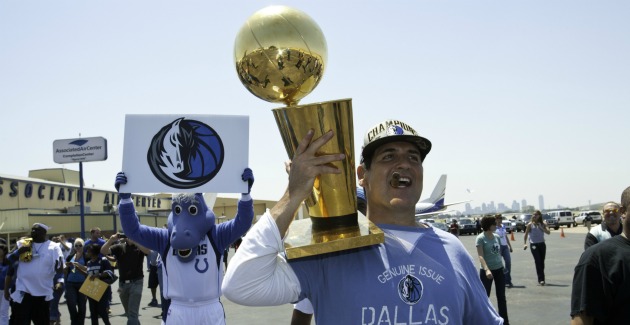 By C. Trent Rosecrans
The Braves aren't for sale, but even if Liberty Media decides to sell, Mark Cuban isn't interested in buying the team.
"I like franchises that need a lot of help," Cuban told David O'Brien of the Atlanta Journal-Constitution in an e-mail on Saturday. "The Braves have a great franchise."
The owner of the NBA's Dallas Mavericks bid on the Texas Rangers last year and expressed interest in the Cubs in 2009. He recently said he's not interested in paying more than a billion dollars for the Dodgers.
Liberty Media bought the team in 2007 from Time Warner and as part of that agreement must retain ownership until at least the current collective bargaining agreement expires on Dec. 11. Forbes magazine valued the Braves at $482 million in March, putting them 13th out of 30 teams. Liberty Media is headquartered in Colorado and locally in Atlanta it is seen as a disinterested owner, the opposite of the "gold old days" when Ted Turner owned the team.
The AJC ran a reader poll asking fans if they'd like to see Cuban buy the team and 95 percent answered yes.
"I'm flattered by the fans' response," Cuban wrote to O'Brien. "While I respect the amazing tradition and history of the Braves, and ATL is a great sports town, it's not a franchise I would pursue."
Dodgers fans were hopeful Cuban would buy their team, but he's balked at the asking price -- but that could be a negotiating tactic. Despite Cuban's interest, there's also the question of whether commissioner Bud Selig would allow the outspoken Cuban in the club of team owners.
For more baseball news, rumors and analysis, follow @eyeonbaseball on Twitter or subscribe to the RSS feed.