Even before he left St. Louis,
Brendan Ryan
was labeled by
Cardinals
teammates and brass as immature and a problem child, but since he was traded to Seattle in exchange for a Class A pitcher Mikael Cieto, it's gotten worse.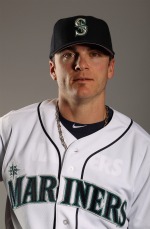 "Yeah, that was very upsetting," Ryan told the St. Louis Post-Dispatch's Rick Hummel. "It was like I was a pretty bad guy. A clubhouse cancer and all kinds of horrible things."
He also said:
"To just kind of sit there and see some of the things that were written or whatever, I think people were looking for reasons why I, in a sense, was dumped,'' Ryan said. "People want some closure. The only way it was justified was me looking bad in some way. Just sitting on the couch reading and hearing those things, it was tough, really tough.

"It really kind of crushed me. But what can you do? You don't have your own TV station or a wireless mike from your living room. But to be portrayed as a bad teammate or a cancerous guy, I could not believe it."
Ryan said he's talked to both Ryan Franklin -- who publicly noted Ryan's tardiness -- and former manager Tony La Russa.
"I don't want to seem like I'm disappointed to be the Mariners because I'm not," Ryan said. "You always want to be where you're wanted. The Mariners wanted me. And the Cardinals clearly didn't."
It's still uncertain where exactly he'll play with Seattle. The Mariners have another great glove, no-hit shortstop in Jack Wilson. Ryan has played some second base in Seattle.
While Ryan admitted he'd had some issues with tardiness -- "I'm not a morning person" -- he refused to point fingers at former teammates, such as Chris Carpenter who showed him up during a game in Cincinnati and also chewed him out in front of cameras.
It says a little something that Ryan took the high road and responsibility on his way out while others have trashed him -- including an unnamed "former Cardinal" in Hummel's article. Ryan could have trashed others, such as Carpenter for his lack of professionalism, or La Russa or first-year hitting coach Mark McGwire, but he didn't. He didn't even mention that his replacement, Ryan Theriot, was a below-average defensive second baseman and his former club will try to win with him at short. Nope, he did none of that. And he's the immature one.
-- C. Trent Rosecrans
For more baseball news, rumors and analysis, follow @cbssportsmlb on Twitter or subscribe to the RSS feed.