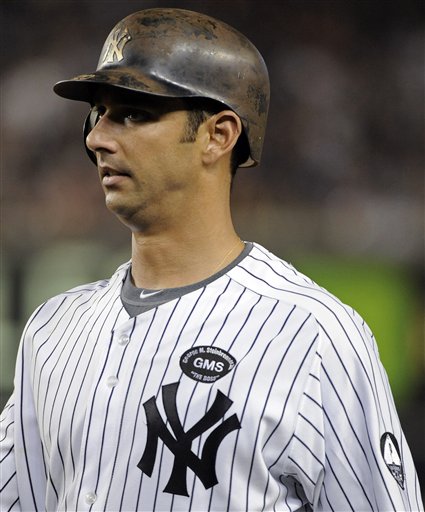 The New York
Yankees
will add a black armband to their uniform to honor Ralph Houk, the former New York manager and player, who died Wednesday at the age of 90.
The Yankees will add the armband to the left sleeve of the jersey, below the patch honoring former stadium announcer Bob Sheppard. The team is also wearing a patch on the left side of their chest to honor former owner George Steinbrenner.
Hopefully nobody else close to the organization dies anytime soon -- mostly because I don't want to wish death on anyone, it's just not cool, but also because one of America's classic sports uniforms is getting a little cluttered. Honestly, though, I thought the Sheppard one was nicely done, if not a little busy to go with the rest of the Yankee uniform, but doesn't the Steinbrenner patch look a little cheap? It's like one of those oval bumper stickers that used to be for European countries, but are now used for every vacation spot and bad jam band. You'd think the Yankees could do a little better. I like the plain black armband like the team's All-Stars wore at the All-Star Game in Anaheim, but that's just me. It's trivial in the big picture and nowhere near the importance of someone's life, but it'd still be nice for it to be a little more aesthetically pleasing.
-- C. Trent Rosecrans

For more baseball news, rumors and analysis, follow @cbssportsmlb on Twitter.