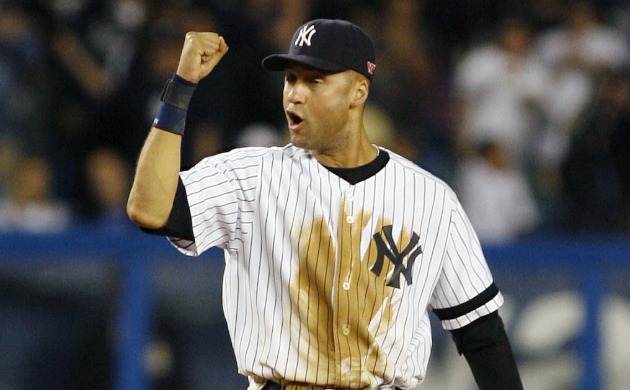 By Evan Brunell
The 2011 season is slated to start Thursday, and with it comes no shortage of storylines to watch. Last year brought the advent of Stephen Strasburg, yet another Cliff Lee trade, and of course, the Giants being crowned champions. What's on deck?
1. East Coast hype
An all-too easy criticism of mainstream media or any sports journalist is the dreaded "East Coast bias" label. However, this season, most of the intriguing teams and races will come from both the AL and NL East.
In the senior circuit, the Phillies have a vaunted rotation, but injuries to Domonic Brown and Chase Utley have left the door ajar for the Braves to sneak in. Many seem to be overlooking Atlanta, but the club won 91 games and will add Dan Uggla to the lineup while improving production out of left field. The Marlins, meanwhile, have a strong rotation and enough offensive potential loaded in their young players that they can't be discounted. Add in the mess that is the Mets along with some nice storylines in Washington (Bryce Harper, Stephen Strasburg and Jayson Werth to name three), and there's plenty of topics to go around.
Likewise, in the league with the DH, the Red Sox were the darlings of the offseason after importing Carl Crawford and Adrian Gonzalez, while adding Bobby Jenks to the bullpen, and appear to be the team to beat, as Yankees GM Brian Cashman has admitted. But you can't count out New York, and Cashman has a quality club ready to push for the division. Tampa Bay, meanwhile, underwent quite a remake but can't be counted out, as this is a club that could crack 90 wins with only a smidgen of luck. The Jays are fresh off a surprising year and have Jose Bautista to draw national interest, while the Orioles are hopeful the middling veterans imported will push the team toward the .500 barrier.
That's not to say that other teams don't have compelling storylines, but the concentration of quality and ease of finding compelling storylines for each team means that the East Coast will dominate the news.
2. Breaking records
It will be a banner year for three players set to hit significant milestones, and there are plenty of other players nearing milestones that, while not Hall of Fame caliber, will put emphasis on the productive careers they have had.


Perhaps the most revered milestone for a hitter to reach, 3,000 hits will come into play for
Derek Jeter
, who is just 74 hits away. He will probably reach the mark in late May or early June, depending on if he's the .270 batting average Jeter of 2010 or the .314-average Jeter of his career.
Jeter isn't the only Yankee poised for a milestone, however. Mariano Rivera is closing in on 600 saves, as he currently has 559. Given that the major-league record for saves is 601 by Trevor Hoffman, Rivera could also make it to the top of the mountain. That said, Mo will need a good year to reach 600 saves as he has not cracked the 40-save barrier in four out of the past five years.
Ivan Rodriguez is also close to 3,000 hits, needing 183. However, given he has not reached that mark since 1999, you can bet I-Rod will need until at least 2012 to reach the milestone. Heck, depending on how much he plays and produces, he may need until 2013, even though that is quite unlikely.
Jim Thome is 11 home runs away from becoming the eighth member of the 600-club. Paul Konerko needs 35 homers to reach 400, while Adam Dunn (354) and David Ortiz (349) would need big seasons to hit the 400 mark.

Closing in on 2,000 hits are Carlos Lee (1,967), Orlando Cabrera (1,948), Scott Rolen (1,944), Jason Giambi (1,914), Albert Pujols (1,900), Adrian Beltre (1,889), Luis Castillo (1,889), Konerko (1,861), Michael Young (1,848), Derrek Lee (1,843), Juan Pierre (1,842), Andruw Jones (1,840) and Placido Polanco (1,836).
3. A new labor agreement
Baseball's collective bargaining agreement is due to expire after the season, but both baseball and the players union are already beginning work on coming to an accord. In a year where the NFL has locked out its players and the NBA appears headed down that path, it's important for baseball to work together with players and come to an agreement in short order.
Fortunately, after years of rancor, both sides have a harmonious working relationship and it should not be difficult to come to an arrangement even with sensitive topics such as revenue sharing and draft slotting among what will be discussed. The last agreement was finalized and announced on Oct. 25, 2006, so any announcement may not come until the conclusion of the playoffs.
However, recent word comes from the Boston Globe that any hint of a work stoppage would be a shocker, even with delicate issues such as revamping the revenue-sharing agreement. Also on deck is adding wild cards, an international draft and draft slotting.
4. Giants doing just fine
There are a lot of people wondering if the Giants can possibly repeat their World Series run of last year, doing so with a suboptimal offense and squeaking into the playoffs by the skin of their nose.
However, the offense should be much improved with Buster Posey behind the dish for a full year, Aaron Rowand squarely on the bench and Miguel Tejada replacing Edgar Renteria. While Tejada may have his issues, especially on defense, he should be able to improve on what Renteria gave the Giants last season. In addition, prospect Brandon Belt should be in the majors by June at the latest and will add another dimension to the club.
The rotation is one of concern, even if it's ridiculously deep given how young everyone is sans Barry Zito and the load they shouldered last year to win a ring. Fortunately, the Giants are cognizant of this and plan to give starters a lighter load to start the year. Plus, even if one or two starting pitchers fall flat on their face, there's still plenty of quality starters. One concern is the depth behind the front five, which is extremely thin.
5. Yankees trade for starting pitcher
There's simply no way the Yankees don't strike for a starting pitcher this season, but it may not be Francisco Liriano. The lefty is the hot name in trade circles and while Liriano still stands a good chance of being dealt, it probably won't be until after the year.
But the Yankees need help now. They had enough trouble filling the Nos. 4 and 5 spots in the rotation, so imagine what the depth behind them is like once injuries strike -- and they will. Fortunately for the Yankees, they have a solid farm system and a top prospect in Jesus Montero they can dangle for the right pitcher.
Even if the right pitcher doesn't come along to whisk Montero away, there will be no shortage of candidates as the year goes on for the Yankees to grab. What bears watching is who they grab. While acquiring a No. 4 starter would certainly deepen the rotation, it's more important for New York to get a frontline pitcher. Does anyone feel confident with A.J. Burnett following CC Sabathia in the playoffs? Didn't think so, and it would be presumptuous to project Phil Hughes' emergence into that pitcher even if the talent is there.
6. Strasburg recovering from Tommy John surgery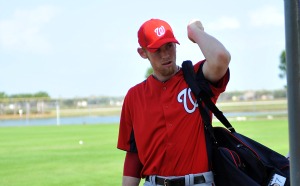 Strasburg underwent Tommy John surgery to repair his elbow on September 9, and recovery from such surgeries these days tends to take 9-12 months. Edinson Volquez returned to the majors 11 months after such a surgery. While the Nationals may play it cautious, Strasburg is right on schedule, and given his tremendous work ethic and young age, should have no problem meeting the conservative 12-month estimate.
That means Strasmas could be back just in time to close the season out, where he'll certainly dominate headlines once more. Strasburg would certainly need minor-league rehab starts first, but his timeline should assure him of the ability to get into games before the minor-league regular season ends in early September. Given the club will have expanded to 40 players at that point and will likely be out of the division race, it won't be difficult to get Strasburg back on the roster and in a major-league game.
Could the Nationals play it conservative and hold him back until 2012? Sure, it all depends how Strasburg progresses. But even if they hold him back, Strasburg certainly would play Winterball to get his footing under him. Most pitchers returning from T.J. surgery tend to struggle with command upon return, and the only way to address that is to get on a mound and pitch.
7. Bonds, Rocket dominate headlines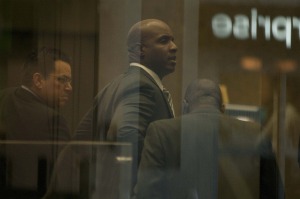 The trial of Barry Bonds has already started, but is still ongoing. It should be wrapped up before long, but that doesn't mean that Bonds will exit the headlines -- whatever the ruling on Bonds' perjury trial, it will have long-lasting ramifications on the game.
If Bonds is found guilty, many ink will be spilled on how this cements Bonds' exclusion from the Hall of Fame, plus articles on how Bonds is finally getting his comeuppance.

In addition, Roger Clemens will be put on high alert, given the Rocket will be undergoing his own perjury trial in the summer. If Bonds is found innocent, there will be a hot debate once more on whether to vote Bonds into the Hall. You will find those writers who believe that, despite the acquittal of Bonds, he knowingly abused steroids. There will be those who concede that while Bonds likely knew exactly what was going on, the law has deemed him innocent, and thus should be elected. And of course, a broad spectrum of opinions therein.
The Clemens trial, meanwhile, will dominate headlines even more than Bonds given the salacious details that have leaked out about Clemens' career, plus the off-putting way in how Clemens has fought the rumors he used steroids.

Much like the Bonds trial, the verdict will spark debate amid wide-ranging opinions. If both are convicted, there will be those who consider the steroid mess closed thanks to triumphing over perhaps the best hitter and pitcher of the steroid era. If both are innocent, it may open the door for those to wonder openly if they are not truly innocent, that the problem may lie with the system itself if it allows Bonds and Clemens to walk free.
Either way, the Bonds and Clemens trial will spark plenty of discussion that will last for years as they attempt to get into the Hall of Fame.
8. Questioning if Mets stay solvent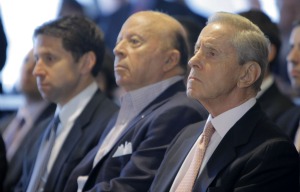 The Mets are hoping to close a deal to bring in a new investor by the close of July. While it is not yet known what percentage of the team these investors will hold, it is expected to be in the 20-25 percent range, although the Wilpons are focused on acquiring a certain price over selling a certain percentage.
Why?
They need the money. The Mets have debt to pay off, a $1 billion lawsuit staring them in the face (thanks, Irving Picard) and a ticking clock in which to stay solvent. If the Mets aren't able to bring in a new investor by that time, they will likely need a loan from MLB. At that point commissioner Bud Selig would likely have free rein to do what he wants with the Mets, including telling the Wilpons to sell the entire club.

That's incredibly unlikely, especially since the Wilpons (Jeff pictured on the left, Fred right) and Selig have a long, good relationship, but it bears mentioning.
Most investors are requesting majority control of the Mets -- which won't happen, unless the Wilpons' hands are forced -- or right of first refusal if the Wilpons eventually have to cough up the team. This should be an acceptable compromise to the Wilpons, who need to worry about money more than they do any possible future owner of the club.
9. New wave of prospects arriving
At the beginning of March, CBS Sports revealed its top 100 prospects, and along with the list came information on which prospects could make an impact this season.
Topping the list was No. 3 prospect Domonic Brown, who was expected to start in right field for the Phillies and attempt to replace Werth. Unfortunately, the team is now left scrambling after Brown fractured the hamate bone in his hand. He shouldn't be out terribly long, but may struggle with his power stroke upon returning. Philly may have to wait until 2012 to extract real value from the kid.
Meanwhile. No. 6's Jeremy Hellickson will open the season as a member of Tampa Bay's rotation and could easily replace the statistics Matt Garza tossed up. He's that good, that ready for the major leagues and has to be considered the front-runner for the AL Rookie of the Year award.
A fellow pitcher in Kyle Drabek (No. 16) appears on the verge of cracking Toronto's rotation after a successful late-season stint with the Blue Jays. Across the border in Ohio, Aroldis Chapman (No. 9) is readying for a full year in the bullpen and could wrest the closer's job away from Francisco Cordero by year's end.
The prospects keep on coming, as the Braves boast three in No. 19's Freddie Freeman, No. 29 Mike Minor and No. 85 Craig Kimbrel. Freeman should provide a steady presence at first base even if he lacks high-end ceiling. Minor figures to open the year in Triple-A, but should make an appearance before long and have a nice career in the middle of the rotation. Kimbrel is considered by many to be the Braves closer of the future.
There are plenty of other projected starters who will infuse baseball with youth, such as No. 33's Chris Sale, who will relieve for the White Sox; No. 66's Matt Dominguez who is on pace to play third for Florida -- ditto the same for No. 96's Brent Morel for the White Sox; No. 71's J.P. Arencibia is readying for a season as Toronto's backstop; No. 86's Danny Espinosa rocketing through two years of the minors to open the year as the starting second baseman for Washington; and No. 95 Jake McGee's apparent future as Tampa Bay's closer. You also can't discount No. 18 Brandon Belt, who could easily take home the NL Rookie of the Year honors provided he logs enough time for the Giants. Starting pitchers Zach Britton (No. 14, Orioles), Simon Castro (No. 52, Padres) and Kyle Gibson (No. 37, Twins) are on the verge of the bigs as well.
10. Philly thankful Blanton stayed
When the Phillies signed Cliff Lee, the consensus was that Philadelphia would trade Joe Blanton. After all, who needs a No. 5 starter due $17 miliion over the next two years when you have Lee, Roy Halladay, Roy Oswalt and Cole Hamels?
Philly couldn't find a fit, however, and will now head into the season with Blanton on the roster. This is a good thing. Just because Blanton is the No. 5 starter doesn't mean he doesn't hold value, and being able to trot Blanton out against the back of the rotation for other teams will give Philadelphia an edge -- one it needs after losing Brown and Chase Utley.
Will Blanton stay with the team for the remainder of the year? Who can say, but even trading Blanton in July for pieces Philly knows it needs for a World Series run -- and to teams who will be increasingly desperate for pitchers once injuries and attrition hit -- is far more valuable than any deal of Blanton in January would have accomplished.
11. Firings
There's no question some managers and GMs will be shown the door in 2011. But who?
Skippers on the hot seat are covered here, so let's take a look at some GMs that could get the axe.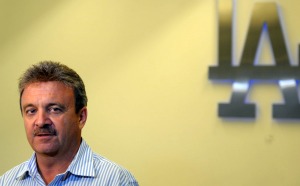 Ned Colletti, Dodgers: Granted, Colletti has been hamstrung by the financial woes of owner Frank McCourt, but Colletti hasn't exactly done a good job with what he's been given. He appears to have learned from his mistakes in signing disasters like Jason Schmidt and Andruw Jones and giving away Carlos Santana, but he also hasn't improved the team significantly. This team is simply muddling along, and Colletti looks like the classic "change for change's sake" for McCourt to try to improve morale. Of course, nothing will improve morale more than McCourt taking a hike.
Jim Hendry, Cubs: Hendry has been an up-and-down GM with the Cubs. While he made a bold gamble in trading for Garza and the Cubs may be a mild sleeper, if the team missteps yet again it's difficult to fathom the Ricketts family holding still. Hendry is a holdover from the previous ownership regime and is signed through 2012, but that wouldn't give the ownership pause in firing him. If the Cubs slip, Hendry is highly likely to be given his walking papers, especially since he stuck his neck out by hiring Mike Quade.
Tony Reagins, Angels: Reagins has done nothing but take steps back since taking over for Bill Stoneman, all the more curious given Stoneman was promoted and oversees Reagins. But the moves Reagins has made, such as (obviously) Vernon Wells are head scratching. Similar moves for Scott Kazmir and insisting on playing Jeff Mathis have followed. Manager Mike Scioscia loves Mathis, but it's up to Reagins to tell Scioscia no and take Mathis away if need be. Unfortunately, this team looks lined up to disappoint again and hover around .500. Will that fly for a second consecutive year in L.A.? Doubt it, and Scioscia won't be the first candidate on the chopping block.
Ed Wade, Astros: It's possible Wade could be on the chopping block in his third season with Houston. The Astros are widely expected to slide back and simply aren't successful at the major- or minor-league level when it comes tom talent. That may speak more to the owner than GM, but the owner doesn't get fired. Also, McLane is thought to be interested in selling the team and is reportedly close to selling to Jim Crane, who previously attempted to buy Houston and lost out on the Rangers last season. Should that happen, new ownership would absolutely want to bring in its own leader.
Jack Zduriencik, Mariners: Jack Z's leash is likely long enough to give him at least one more year, but in Year 3, the Mariners simply don't seem to have improved from his tenure. Yes, they surprised many in 2009, and part of it was probably flukish, but Zduriencik took a historically anemic lineup from 2010 and added ... Jack Cust. If he can get a strong season from Justin Smoak and impressive debuts from Dustin Ackley and Michael Pineda, he should be safe.
12. Surprise teams
It happens every year. There's always that one team that takes a big step forward and contends for the postseason. Last year was especially notable in this regard, with the Reds, Padres, Giants and Blue Jays all performing better than expected. The one team to keep an eye on for 2011 is Colorado.
The Rockies finished with 83 wins last year, which is a surprise given the talent. Everyone knows the name Ubaldo Jimenez, Troy Tulowitzki (pictured) and Carlos Gonzalez, but the rest of the team aren't scrubs either. Colorado has been in the national consciousness the last few years given its Rocktober run in 2007 and another postseason appearance in 2009, but it hasn't been able to sustain that excellence.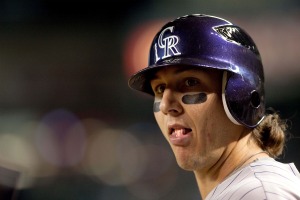 That could be changing now that Gonzalez has fully matured into a middle-of-the-order hitter and have built out a rotation that should keep Colorado in the game. The Rockies are counting a bit on production from Ian Stewart at third and Chris Iannetta at catcher, but when you look at this team, it's a playoff-caliber club that should challenge the Giants in the NL West.
Unlike Colorado, however, there will also be those teams that crash and burn despite expectations. San Diego is widely expected to slide back, but expectations have also been adjusted due to trading Adrian Gonzalez. The one team that may not be able to live up to its billing is the Brewers.
Like Colorado, the star players are obvious -- Zack Greinke and Prince Fielder are the star names, but Ryan Braun and Shaun Marcum are no lightweights, either. The one area of concern in Milwaukee is the utter lack of depth which will end up a real problem if and when injuries strike. Look at what's happened to the rotation -- without Greinke to start the season, the club is going to have to trot out what will effectively be slop in the No. 5 spot. There's similar stories on offense with little help ready to step in and a complete punting of shortstop defense and center field offense.
The Brewers should finish .500, but they are a popular pick to win the World Series and it's difficult to envision them even making the playoffs unless everything goes right. The odds of that happening are as slim as Greinke accepting a trade back to the Royals.
13. Suffering in K.C ... plus optimism
"The day is darkest before dawn," or so goes the saying. That's certainly true in Kansas City, which will throw out a team capable of losing 100 games. But boasting the game's best farm system in a very long time is just the salve to ease the pain Royals fans will enjoy watching Luke Hochevar function as the team's "ace."
The Royals have pared payroll, knowing it's pointless to try to pretend they can contend, plus the necessity to keep certain positions open for prospects that are nearing the majors. While Alcides Escobar will start the season in the majors, that won't be enough to excite the masses until the first wave of prospects hit, with Mike Moustakas likely to join the club in June or July.
Fans are going to have to sit through Jeff Francoeur flailing at pitches, Alex Gordon trying desperately to reverse his "bust" label and Jason Kendall struggling to take corporeal form ... but the picture only gets rosier, starting with 2012 where it's possible three of the most heralded prospects could break the year with the club, then an additional three hitting the majors at some point over the summer.
While watching the Royals, at least in the outset, will be an exercise in futility, by September, they may become the hot team to watch for the baseball fanatic.
14. Pirates finish last -- or will they?
The Pirates are poised to register their 19th consecutive losing season, but there is some optimism in Pittsburgh. The first wave of position player prospects have hit, and the club can point to Andrew McCutchen in center field, Jose Tabata in left, Neil Walker at second and Pedro Alvarez at third as reasons to be optimistic with the offense. There are some other intriguing pieces down on the farm offensively that could make an impact such as catcher Tony Sanchez, and with a strong year, outfielder Starling Marte could be knocking on the door.
The club is also building solid pitching depth, with Rudy Owens and Bryan Morris perhaps making their big-league debuts this season, although the cream of the crop in Jameson Taillon (the No. 2 overall pick behind Harper in last season's draft) and Stetson Allie are further away. While the team waits for Taillon and Allie, however, it could pluck Gerrit Cole with the No. 1 pick in June. Cole has been called by some as the "next Stephen Strasburg." Lofty expectations to be sure, but if Cole is picked and advances quickly, the Pirates could start doing some damage in several years.
In 2011, finishing under .500 is a virtual certainty. But will the Bucs finish in last place? It's possible they could pull out a fourth-place finish. It all depends how well the rotation performs and Alvarez, Tabata and Walker all adjust to a full year in the majors. The Astros may just have enough solid major-league talent to grab a fourth-place finish, but that's in doubt. Hey, any type of progress will be welcome in Pittsburgh.
15. Wild (card) about the postseason?
There seems to be overwhelming momentum toward expanding the playoffs with another wild card likely being added to the fray to battle the other wild-card winner in a best-of-3 series. That means that for the first time since 1995, the postseason would take on an entirely different complexion.
In 2010, the Yankees would have taken on the Chicago White Sox, while the Braves would have had to stave off the San Diego Padres, who lost the division by one game to the Giants.

The year prior, the Red Sox would battle the Rangers, giving the national audience a hint of what was to come in Texas while the NL would have pitted Colorado against the division-rival Giants. Assuming two wild cards can't come out of the same division, the Marlins would have drawn the honor.
Sounds like fun, right? Except that there would be no Game 163s anymore, so knock out the epic Tigers/Twins battle for the division in 2009. Likewise, the Rockies and Padres would never have played Game 163 in 2007.

Should the second wild card be added to the game, an NFL-style tiebreaker will most likely be used to determine outcomes when two teams tie for the wild card or division. On one hand, that's a bit disappointing, because Game 163s are tremendous fun. But on the other hand, that fun would simply be extended to the new wild-card playoff format and happen every year instead of having to wait for the occasional Game 163 scenario to roll around.
Either way, it would be a shocker if there wasn't a new playoff system in place for 2012.
And here's five more things that could happen this season ...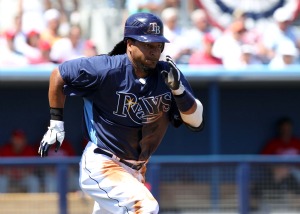 1. In the first game between the Red Sox and Rays, Manny Ramirez forgets he's on the Tampa Bay squad and runs on the field with the Red Sox to begin the game. He asks Crawford what he's doing in left field and why they are wearing opposite uniforms. Crawford tries to explain the situation, but ManRam simply shrugs and heads into the Green Monster.
2. Ozzie Guillen surprisingly releases a book about Jenks (remember when he said he could "write a book on the kid" in the offseason?), full of salacious details about Jenks' time in Chicago, including the revelation that Jenks ate a middle reliever during one game. In his first game against the White Sox in 2011, an enraged Jenks throws at the head of the first two batters, hitting them before Guillen comes out on the field to complain. Jenks then beans Guillen and the two brawl on the field, which leads to a multi-million dollar match between the two in UFC in which Jenks, who hired Mike Tyson as trainer, attempts to bite Guillen's ear off.
3. During one particularly heated Cincinnati-St. Louis matchup, the benches clear, and Johnny Gomes comes face to face with Adam Wainwright. Without a word exchanged, Gomes promptly delivers a crane kick to Waino. "First learn stand, then learn fly," Dusty Baker sagely observes.
4. Joe Maddon, who is already known for using uncommon words, takes things to a whole new level. Witness this quote: "David Price can unequivocally bung. How dexterous is the swain? He's as recherché as Sandy Koufax in his diurnal course." Good luck deciphering that.
5. Pujols announces the team he has chosen to sign with during the last homestand of the season -- against the Cubs on Sept. 25. In the bottom of the ninth inning, with the bases loaded, down three runs with a full count and the division title in the balance for the Cardinals, Pujols watches strike three right down the middle. As the crowd groans, Pujols rips open his jersey, revealing a Cubs home jersey underneath and dropkicks Tony La Russa as the announcers scream "NOOOOOOO!" And fade to black.
OK, so these five things won't happen, but one can dream. The rest you can expect.
For more baseball news, rumors and analysis, follow @cbssportsmlb on Twitter or subscribe to the RSS feed.