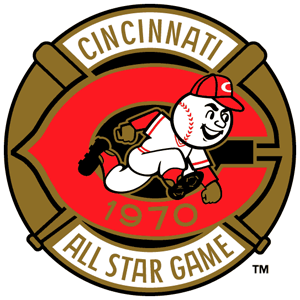 Before the All-Star Game "counted,"
Pete Rose
proved it mattered.
Or, at least, it did matter to Rose. But every game mattered to Rose. In the 1970 All-Star Game, he showed the rest of the country, if they didn't know already, that he'd do anything to win.
In what has become an essential part of Rose lore, he ran over
Indians
catcher
Ray Fosse
to score the winning run in the 12th inning of the 1970 game. (
Box score
)
The game was not only hosted by Rose's
Reds
, but also in his hometown of Cincinnati, where to this day, he is more remembered for 4,192 than his later gambling scandal.
Played July 14, 1970, it was just the 12th game at the new Riverfront Stadium. The Reds were Red, but they were yet Big or a Machine. In fact, Joe Morgan was in the game as an Astro, not a Red.
It was in the middle of a seven-game winning streak by the National League, and it appeared the AL would finally get a win, as Catfish Hunter entered the game with a 4-1 lead in the ninth and facing Dick Dietz, Bud Harrelson and Cito Gaston to seal the victory -- none of the trio would join Hunter in Cooperstown, and it's likely nobody expected them to do so.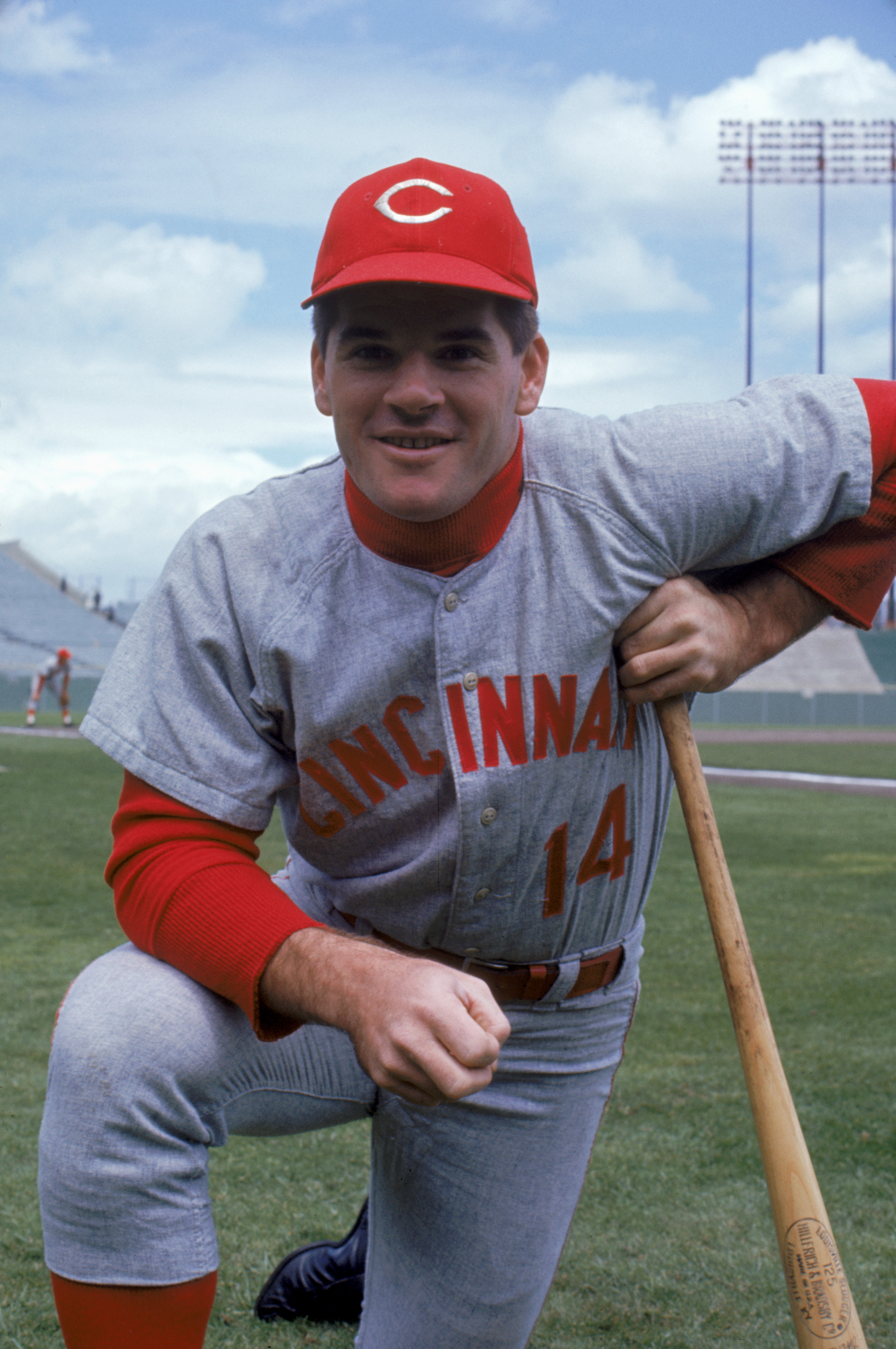 Dietz, though, led off with a homer, followed by a single by Harrelson. After Gaston popped up, Morgan singled to right and that was it for Hunter, replaced by Fritz Peterson, who immediately gave up a single to Willie McCovey, scoring Harrelson and putting the tying run on third.
That was it for Peterson, replaced by Mel Stottlemyre, in to face pinch-hitter Roberto Clemente. Clemente lined out to center, but Morgan scored. Rose had a chance to win it, but struck out, sending the game to extra innings.
Rose wouldn't waste his second chance, singling to center with two outs in the 12th, advancing to second on Billy Grabarkewitz's single.
The next batter, Jim Hickman, singled to center and third-base coach Leo Durocher waved Rose home.
Rose was rounding third and saw Amos Otis fielding the ball and in a good to position to beat him with a throw home.
As he got closer to the plate, Rose leaned forward, ready to dive head-first into the plate, but Fosse had the plate blocked and Rose did what Rose would always do -- anything necessary to score.
With a full head of steam, Rose ducked his left shoulder into Fosse before the ball arrived, sending Fosse backward as the ball rolled harmlessly away.
In the difference between then and now, even the American League manager defended Rose.
"That's definitely the only way to play," Earl Weaver said. "You play to win. You don't compromise."
Pete Rose always played to win and never compromised, even in an exhibition.
-- C. Trent Rosecrans
More All-Star memories
-- 2002:
The Tie
; 1999:
The Kid steals the show
; 1949:
First integrated edition
; 1941:
Teddy Ballagame's walk-off homer

For more baseball news, rumors and analysis, follow @cbssportsmlb on Twitter.