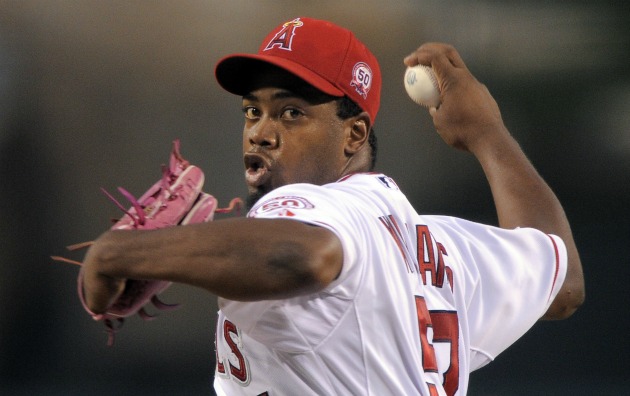 By C. Trent Rosecrans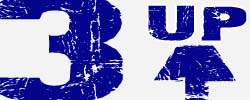 Jerome Williams, Angels: Williams was one of three pitchers to take a no-hitter into the sixth inning along with Oakland's Guillermo Moscoso and Philadelphia's Roy Oswalt, but neither of those pitchers was pitching for such high stakes. With the Rangers losing earlier in the day to the Rays, the Angels took the field Wednesday night knowing they could make up ground on their rivals in the only real playoff race left. Williams retired 15 of the first 16 batters he faced before Seattle's Trayvon Robinson homered to lead off the sixth inning and put Los Angeles in a 1-0 hole. It looked as if Robinson's stellar start would go for naught until the Angels rallied for three runs in the eighth inning to give Robinson and the Angels the 3-1 victory and to pull to 2.5 games behind the Rangers. Robinson's homer was the only hit the Mariners would record, as Williams struck out five and walked one.
Mark Reynolds, Orioles: Reynolds struck out four times (fun stat for the guy who's always sitting next to me at baseball games, strikeouts are worth one out, just like any other way a player makes an out), but with two outs in the 11th inning, Reynolds came through against Hector Noesi with an RBI single to give Baltimore a 5-4 victory in the Bronx.
Carlos Pena, Cubs: Pena was hitting just .135 off of left-handed pitchers and Reds lefty Bill Bray had limited left-handed hitters to just a .188 batting average this season -- so Dusty Baker's decision to replace Logan Ondrusek with Bray was sound. It just didn't work. With the game tied at 3 and one on and one out in the eighth inning, Pena caught up to Bray's first-pitch slider that didn't slide and put it on Sheffield Avenue for a 6-3 Cubs victory. Pena has five home runs and 16 RBI against the Reds this season.
---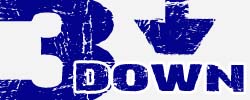 A.J. Burnett, Yankees: As far as Burnett starts go, the Yankee whipping boy wasn't too bad on Wednesday, allowing four runs on seven hits in six innings, striking out seven and walking four. No, those aren't great numbers, but it's certainly good for Burnett this season. However, he did make history -- and not the kind he'd like -- on Wednesday with three wild pitches. It was the eighth time he's recorded at least three wild pitches in his career, the most in the modern history. Nolan Ryan, Phil Niekro and Tommy John all had seven games with three wild pitches, which is pretty decent company. Burnett has 23 wild pitches this season, the most in baseball.
Daniel Bard, Red Sox: Thanks to Bard, Tim Wakefield failed in his eighth attempt at his 200th career victory. With Boston leading 8-6 in the eighth inning, Bard hit the first batter he faced and after loading the bases and recording two outs, he gave up the lead by walking Eric Thames and Jose Bautista to tie the game. Matt Albers then came in to relieve Bard and gave up a three-run double to Edwin Encarnacion, who drove in five in the game to give the Jays the lead for good. Wakefield wasn't great, allowing five runs (four earned) and three hits in five innings. He walked three and hit two more, but was in line to record the W.
Orlando Cabrera, Giants: Many around the Bay Area are wondering why Giants manager Bruce Bochy is sticking with Cabrera over rookie Brandon Crawford at shortstop everyday. It didn't get any better in the team's 3-1 loss to the Padres on Wednesday. In the eighth inning, Cabrera dropped an easy popup behind the infield by Wil Venable, who later scored on a Cameron Maybin triple to give San Diego a two-run cushion going into the ninth with closer Heath Bell on the mound. It was Cabrera's fifth error in 30 games with the Giants. He's also struggling at the plate, going 3 for 28 in the team's last 10 games, including an 0-for-3 night on Wednesday.
For more baseball news, rumors and analysis, follow @cbssportsmlb on Twitter or subscribe to the RSS feed.