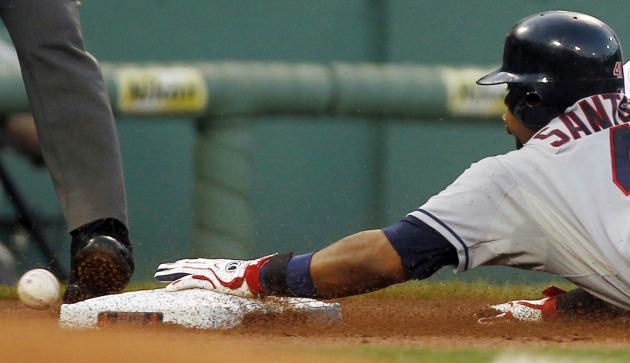 By Evan Brunell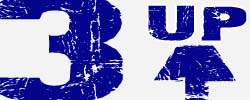 Carlos Santana, Indians
: A day after wearing the golden sombrero, Santana ripped a 3-for-4 night with three runs batted in and adding a home run for extra measure. The outing brought his overall batting average up to .232, a far cry from where he can be. The catching phenom has been drawing walks and hitting for power just fine, but that average has been strange to see. His splits don't really point to a clear delineation, either, as his batting average since June 17 (excluding Thursday night) is .248, which is much closer to his 2010 line of .260. Given his career batting average in the minors was .290, there's more there we have yet to see in the majors.
Ivan Nova, Yankees
: How are the Yankees supposed to decide between
Phil Hughes
and Ivan Nova now? The two are
battling for a rotation spot
as the Yankees take a brief turn through a six-man rotation. Hughes came through with a dazzling start and Nova has backed that up with an eye-popping outing in punching out 10
White Sox
batters. That's easily a career high, as Nova's topped out at seven previously. He went 7 2/3 innings, giving up just one earned run and walk to drop his ERA to 3.81. Good luck figuring things out, skipper.
Alex Gordon, Royals
: Gordon matched a career high with four hits in five trips to the plate, chipping in two runs and a double. Gordon has flourished -- years later than people thought, but he's flourished. The leadoff man is hitting .311/.382/.505 and thriving in left field. Maybe he needed to get away from third or maybe it's a happy coincidence, but having Gordon under the fold means one less spot for the Royals to worry about in their rebuild. He's not a free agent until after 2013.
---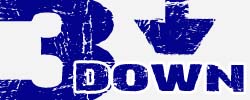 Jon Rauch and Shawn Camp, Blue Jays
: Rarely does a team throw away a victory like Toronto did on Thursday, losing 7-6 in 12 innings to the
Rays
. Toronto scored a run in the top eighth to even things up at 3-3 headed into extras. A
Colby Rasmus
double scored
Yunel Escobar
for a run in the top 10th, but Jon Rauch's first batter,
Desmond Jennings
, launched a home run to tie things up. But no worries,
Jose Molina
somehow ripped a triple (it would be unsurprising if it took him longer to reach third than it takes some to circle the bases on a homer) to score two. End ballgame, right? Nope. Rauch stayed in to try to close things out, but quickly gave up a double, single and RBI groundout. Enter Shawn Camp, who induced an out before coughing up the tying run in the form of a single by
Robinson Chirinos
. He got out of the inning, but Chirinos struck again in the bottom of the 12th with a bases-loaded single.
Zach Britton, Orioles
: Britton didn't exactly excel in his second start since a brief demotion to the minor leagues sandwiched around the All-Star break to rest his arm and, no doubt, drop his service time down so he doesn't become a free agent until 2017. Britton gave up six earned runs to the Yankees in just 1/3 of an inning last time out. He gave up the same number of runs Thursday to the Royals, albeit in 5 1/3 innings. Four were earned, and no batters were fooled by his offerings, which were slapped around the diamond for 12 hits.
Carlos Guillen, Tigers
: Guillen played in his 16th game after finally coming off the disabled list to make his season debut. The 35-year-old has been looked at to help save production at second base, but he hasn't quite done that with a .246/.274/.404 line after goign 0 for 4 with three strikeouts. That's not awful -- in fact, going into the game, he posted zero wins above replacement, so he's not harming Detroit, and no one expects him to live up to his $13 million deal; he's in "whatever we can get" territory. But he's still going to have plenty of 0-for-4 nights, like he did tonight.
For more baseball news, rumors and analysis, follow @cbssportsmlb on Twitter or subscribe to the RSS feed.