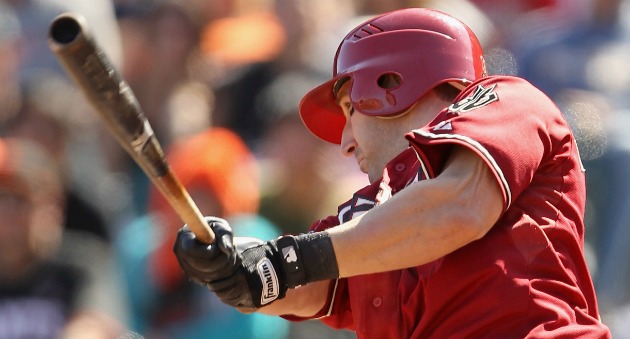 By C. Trent Rosecrans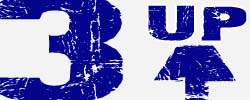 Willie Bloomquist, Diamondbacks: Bloomquist's two-run triple in the eighth inning may have been the final nail in the defending champions' 2011 coffin. Ryan Vogelsong held the Diamondbacks scoreless into the eighth inning before Ryan Roberts homered and then after Gerardo Parra singled and Geoff Blum walked, Bloomquist fired Ramon Ramirez's first pitch into the corner in right, scoring the eventual winning runs. With the 4-1 victory, Arizona leaves San Francisco up seven games in the division with 22 games remaining for each team.
Shaun Marcum, Brewers: Marcum again showed why the Brewers could be a team to be reckoned with in the postseason. Although Zack Greinke was the team's most high-profile pickup in the offseason, Marcum's been just as good, if not better. Marcum, acquired in a trade with the Blue Jays, improved to 12-5 with a 3.11 ERA after allowing just one hit and a walk in seven innings in a 4-0 victory over the Astros. He took a no-hitter into the sixth inning when Jordan Schafer singled up the middle with one out. No Astro made it to second base until the eighth when Francisco Rodriguez walked J.B. Shuck and then a single to Jason Bourgeois. However, Rodriguez recovered to retire the next two batters he faced to quell the scare. With the win and the Cardinals' loss to the Reds, Milwaukee now leads the NL Central by 9 1/2 games.
Derek Jeter, Yankees: Many of us said Jeter was too old and should just be sent out back and shot (or, you know, out to stud or whatever Derek Jeter will do after he's done with baseball), but those of us who said that (with me raising my hand right here) were wrong. The Captain didn't just go 2 for 5, tying a career-high five RBI in Sunday's 9-3 rout of Toronto, but since the All-Star break he's hitting .343/.397/.448. The one thing he hasn't done much of in that span is hit homers, but he had his second of the second half on Sunday and first since July 25. However, on a team with Mark Teixeira, Alex Rodriguez, Robinson Cano and Curtis Granderson, the Yankees don't need Jeter to hit homers, just be on base when the others do.
---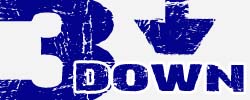 John Lackey, Red Sox: A favorite whipping boy of Red Sox fans, Lackey looked as if he were getting it together -- going five straight starts without giving up more than four earned runs (baby steps, people, baby steps). That streak ended on Sunday. Lackey allowed six runs on eight hits in five-plus innings of work. He didn't retire a batter in the Rangers' seven-run sixth inning, leaving after allowing three straight singles, threw a wild pitch and then walked a batter before being lifted. Lefty Felix Doubront gave up Lackey's final three runs and then three of his own in a 11-4 Rangers victory.
Mark Reynolds, Orioles: The Orioles third baseman committed two errors in the Orioles' 8-1 loss to the Rays, taking over the lead in the majors for errors, leapfrogging shortstops Elvis Andrus of the Rangers and Starlin Castro of the Cubs, who both have 25 errors. Reynolds hadn't started a game at third base since Aug. 14, but was moved back to third on Sunday to give Robert Andino a day off. Reynolds booted a two-out grounder with bases loaded in the third inning and led to four unearned runs in the inning. Reynolds' fielding percentage is down to .897 at third base. He's dead last in pretty much any fielding stat you want to name, UZR, UZR/150 and fielding percentage among them -- and it's not really close. Among qualified third basemen, none have a fielding percentage less than .940.
David Herndon, Phillies: His 2-1 pitch to Mike Cameron with bases loaded in the bottom of the 14th was close -- but his 3-1 pitch wasn't, as Herndon walked in Emilio Bonifacio to give Florida a 5-4 victory. Herndon loaded the bases in the 13th inning, but got out of it. He couldn't repeat the feat in the 14th, despite not allowing a ball out of the infield. In 3 2/3 innings, he walked seven batters -- so really blaming one call on one pitch doesn't carry much weight.
For more baseball news, rumors and analysis, follow @cbssportsmlb on Twitter or subscribe to the RSS feed.