By C. Trent Rosecrans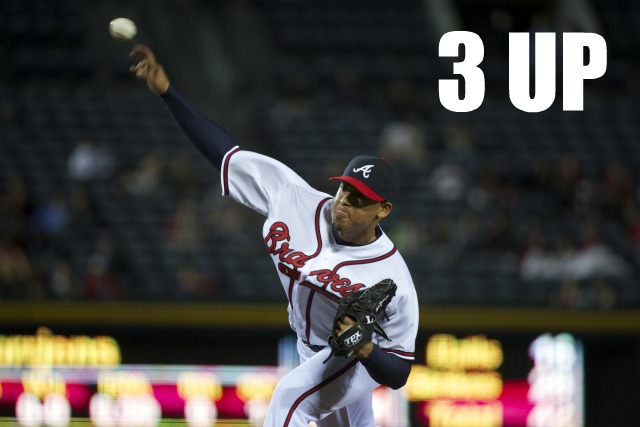 Jair Jurrjens, Braves
-- In his first start of the season, Jurrjens allowed just two hits in seven innings in the Braves' 4-0 victory over the
Mets
. Jurrjens started the season on the disabled list because of a strained oblique, but really hasn't been healthy since 2009. Last season he struggled all season with injuries to his hamstring and knee while going 7-6 with a 4.64 ERA.
Josh Beckett, Red Sox -- For the second outing in a row, Beckett appeared to be the ace of old. Saturday he allowed just three hits and a run in seven innings, while striking out nine. In his last two games, he's allowed just one run on five hits, walking three and striking out 19 in 15 innings. His ERA is down to 1.80.
Freddy Garcia, Yankees -- In his first start for the Yankees, Garcia went six innings without giving up a run as the Yankees beat the Rangers 5-2. He allowed just two hits, walked one and struck one out, while picking up the win.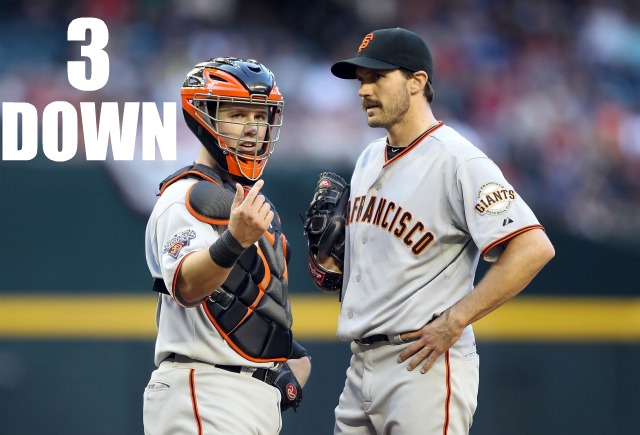 Barry Zito, Giants
-- It's been a rough season for Barry Zito -- and that's not even considering his 0-1 record and 5.56 ERA. Zito was in a car accident the night before the team's opener and Saturday he left in the second inning of the team's game against the
Diamondbacks
with a mild foot sprain. Zito dove for a
Joe Saunders
bunt and appeared to land awkwardly. After throwing a couple of warm-up pitchers, he left the game with the aid of trainers. Zito allowed three hits and two runs for before leaving the game after 1 2/3 innings. His ERA now stands at 6.23.
Orioles -- Remember a week ago when Buck Showalter's team was the toast of baseball? Funny thing about this game, everything tends to even out. The Orioles lost 8-3 to the Indians on Saturday, their sixth consecutive loss. Baltimore is now a game below .500 at 6-7.
Joe Nathan, Twins -- The Twins closer blew his second save opportunity in as many chances on Saturday, giving up a solo homer to Ben Zobrist before walking two batters. Jose Mijares gave up the RBI single to Johnny Damon that ended the game, Nathan picked up the loss. Nathan has now allowed five runs in 5 1/3 innings this season, walking five as well. Since becoming the Twins closer in 2004, he's allowed just 2.6 walks per nine innings, and now he's walking nearly a batter an inning. The Twins have Matt Capps, who has 109 career saves, but he's not exactly knocking down the door with his performance of late. He gave up a run in the eighth on Saturday and has a 4.50 ERA.
For more baseball news, rumors and analysis, follow @cbssportsmlb on Twitter or subscribe to the RSS feed.