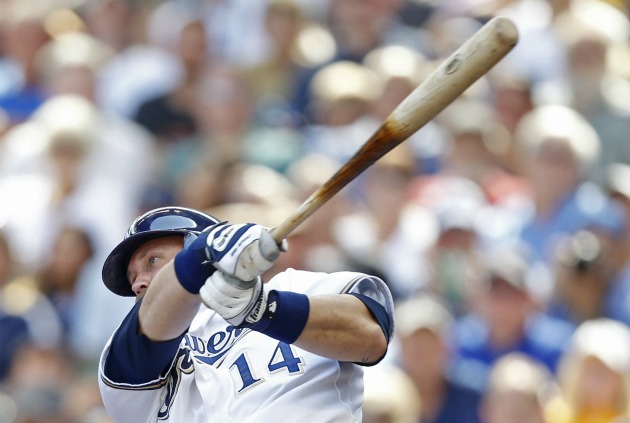 By C. Trent Rosecrans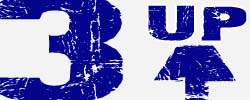 Casey McGehee, Brewers: In his last 63 games, the Brewers third baseman had just one home run and none since July 6. In the series finale against the Cardinals, McGehee had three homers off of St. Louis starter Edwin Jackson, leading the Brewers to a 10-5 victory and extending their lead in the National League Central to 3 1/2 games.
Dan Uggla, Braves: It didn't take long for the Braves second baseman to extend his hitting streak to 25 games, reaching on an infield single in the first inning of the Braves' 6-4 victory over the Nationals on Wednesday. Not content with just an infield single, Uggla added a three-run homer in the fifth inning, helping end the Nationals' four-game win streak. He now has 11 homers during his streak and 23 on the season. Oh, while we're talking about Braves and hitting streaks, a note that Braves first baseman Freddie Freeman extended his hitting streak to 18 games with two hits.
Jacoby Ellsbury, Red Sox: The day after his first career walk-off hit, Ellsbury delivered his second. This time it was a two-out solo homer off the Indians' Joe Smith in the ninth inning of a tie game. The homer was Ellsbury's 18th of the season. He had just 20 homers in his career before this season, with nine in 2008 and eight in 2009.
---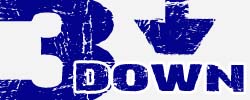 Pittsburgh Pirates: Pittsburgh wasted a good outing by Charlie Morton as the offense managed just four hits, all singles, against Cubs starter Matt Garza, losing 1-0. The Pirates fell below .500 for the first time since June 21. Ryan Ludwick, added at the trade deadline to give the team some offense, is 0 for 8 since donning a Pirate uniform. Pittsburgh has lost 10 of its last 13 and is 7-11 since the All-Star break.
Jason Marquis, Diamondbacks: The right-hander didn't exactly impress in his Arizona debut, allowing 10 hits and eight runs (seven earned) in four-plus innings against the Giants. Marquis came into Wednesday's game with a track record of success against San Francisco, pitching in 12 games against the Giants and starting 11 with a 5-3 record and 2.47 ERA. However, the Giants had some additions as well -- Carlos Beltran had three hits and an RBI, while another new Giant, Orlando Cabrera, drove in three.
Brian Bruney, White Sox: It's not that Bruney gave up two hits to the only two batters he faced and both runners came along to score. No, it was the fact that Bruney was in the game to eat innings as the White Sox trailed the Yankees 13-7 in the seventh inning. Instead, he let his emotions get to him and was ejected by first base umpire Marvin Hudson after the ump ruled Brett Gardner safe at first on an infield hit. So with Burney out of the game, Ozzie Guiellen needed three more pitchers to finish out the game, a 18-7 Yankees victory.
For more baseball news, rumors and analysis, follow @cbssportsmlb on Twitter or subscribe to the RSS feed.