For the past three week, CBS Sports' MLB Facts and Rumors has been profiling both free agents and trade candidates who will help stoke the fires of the Hot Stove League. Today, we wrap up with ageless DH Jim Thome.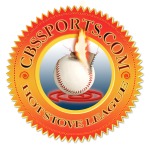 When Jim Thome signed a one-year, $1.5 million deal with Minnesota last winter, it was greeted with a collective shrug. Thome had batted .249 in 2009, was traded by the
White Sox
late in the season for a minor leaguer in a clear salary dump, and was approaching his 40th birthday. A wire story on the signing noted that "he'll be more of a bench player than the middle-of-the-lineup-force he's been for 19 seasons."
Well, Thome exceeded everyone's expectations in 2010, likely including those of the
Twins
. He had a .283/.412/.627 line at the plate, with his OPS of 1.039 the highest since 2002 and his OPS+ of 178 the second-best of his career. He had 59 RBI and hit 25 homers, bringing his total to 589, eighth all-time. He was productive, healthy, and actually got better as the season wore on.
Thome's not going to sneak up on anybody next year, and he's not going to be available for $1.5 million, either. He's going to be back to make a run at 600 homers, but where?
STATS
2010: .283/.412/.627, 59 RBI, 25 HR in 340 PA.
Career: .278/.404/.559, 1,624 RBI, 589 HR (eighth all-time).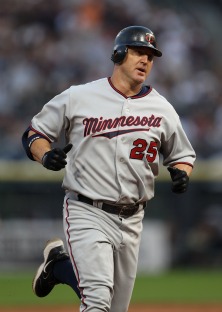 WHAT IT WILL TAKE

Thome should command something in the neighborhood of $5 million for one year, probably with an incentive tied to plate appearances. Since he's made almost $140 million in his career and could be playing his final season, you would think he'd be looking beyond money. He'll want to be somewhere he can play, and he'll want a chance at the World Series ring that has eluded him for two decades.
WHERE HE COULD GO

Thome spoke glowingly of his experience in Minnesota, where the former Twin killer enjoyed huge popularity, and Twins GM Bill Smith is on record as wanting Thome to return. One potential sticking point could be playing time.
The reason Thome played so much in 2010 is because
Jason Kubel
, who was supposed to be the regular DH, was called upon to play in right field after right fielder
Michael Cuddyer
had to take over at first due to
Justin Morneau
's season-ending concussion. The Twins have picked up Kubel's option for 2011, and Thome's return would give them two left-handed designated hitters. Thome, who kills right-handed pitching, could end up in a platoon situation, but not with another left-handed hitter.
So who else could use him? The
Red Sox
picked up the option on
David Ortiz
, so there went one good option. The
Tigers
seemed like a decent fit, but now say newly signed
Victor Martinez
will DH most of the time. The White Sox have been trying to upgrade at DH, and the
Angels
and
Rays
also could use a better option there. There are some losing teams in the market for a DH (
Mariners
,
Orioles
), but it seems likely Thome will prefer a contender.
PREDICTION

The Twins are able to promise Thome enough playing time to entice him back for one more run at a title.

OTHER PROFILES

J. Bartlett
|
H. Bell
|
A. Beltre
|
C. Crawford
|
A. Dunn
|
P. Fielder
|
P. Konerko
|
C. Lee
|
V. Martinez
(SIGNED) |
D. Uggla
(TRADED) |
R. Soriano
|
J. Upton
|
J. Werth
-- David Andriesen
For more baseball news, rumors and analysis, follow @cbssportsmlb on Twitter or subscribe to the RSS feed.