By Matt Snyder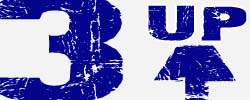 Adam Dunn, White Sox.
He's still on pace to have the worst season of his career by a huge margin, but Dunn's gotta be pretty happy with his performance Thursday night. After two games off, he returned to the lineup and slugged his sixth home run of the season -- his first since May 24.
Alex Avila, Tigers.
Avila tripled twice in the Tigers' victory. He's a catcher, as we know, so a two-triple game has to be a rarity, right? According to
Baseball-Reference.com
, this was the 75th time a catcher has hit two triples since 1919. It was the 18th time in the past 40 years. The 24 year old, who was really only made the starter due to his defense, is now hitting .297 with nine homers, 33 RBI, 13 doubles and three triples. He's got a real shot to play in the All-Star Game.
Johnny Cueto, Reds.
Cueto stifled the
Giants
Thursday night in his best start of the season. He worked seven shutout innings, allowing only four hits and two walks while striking out eight and picking up the win. It was the first scoreless appearance by a Reds starter since
Homer Bailey
's May 10 outing. The start also marked the sixth quality start in seven tries for Cueto, who lowered his ERA to 1.93 and could really be emerging as the ace of the Reds' deep staff. The win kept the Reds five games out in the NL Central.
---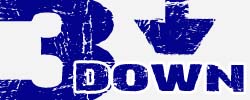 Clayton Kershaw, Dodgers.
If the Dodgers score seven runs for their young ace -- especially against the recently-punchless
Rockies
-- it should be an easy victory. Instead, Kershaw just didn't have it Thursday night in the thin air of Coors Field. He gave up seven hits, three walks and six earned runs in six innings.
Trevor Cahill, A's.
The manager change didn't help in Game 1 of the Bob Melvin era for Oakland. The A's were worked over by the White Sox, 9-4, and ace Trevor Cahill was beaten down in less than three innings of work. Cahill was only able to get through 2 2/3 innings, allowing eight hits, three walks and six earned runs. He's now 0-4 with a 5.35 ERA in his last six starts -- and the A's are 0-6 in those starts. You're supposed to feel confident in a win with your ace on the hill. That's not happening. Hey, at least Cahill's healthy, though, unlike about half the Oakland pitchers who have been on the 40-man roster this year.
Ryan Madson/Placido Polanco, Phillies.
There will be no repeat of
Brad Lidge
's 2008 season in Philly (when he saved 41 games without blowing a single chance). Ryan Madson entered the game Thursday night against the
Cubs
having converted all 14 of his save opportunities, but a
Geovany Soto
home run tied it. Madson almost took the loss, as
Tyler Colvin
followed with what was initially ruled a home run. The umpires ruled fan interference and a ground-rule double after video review, and Madson got out of the inning with a tie game. Then, in the top of the 11th,
Placido Polanco
committed a throwing error with two outs that allowed the Cubs to plate the go-ahead run. The Phillies then went down in the bottom half of the inning and lost a game they should have won.
BONUS UP AND DOWN:
Joakim Soria
returned to his customary role as the
Royals
closer and picked up the save. So that's good. It's just that he didn't look in control at all. He allowed back-to-back singles with one out and then walked the bases loaded with two outs before getting
Corey Patterson
to pop up and end the game. Soria faced six hitters and threw at least two balls to four of them. Both singles were hit pretty hard, too. But, again, he did lock down the save and didn't allow a run.
For more baseball news, rumors and analysis, follow @cbssportsmlb on Twitter or subscribe to the RSS feed.