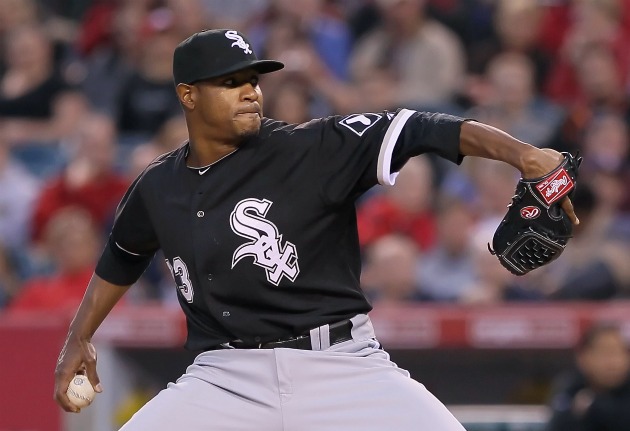 By Evan Brunell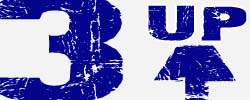 Edwin Jackson, White Sox -- Jackson needed this game as Jake Peavy is returning Wednesday and the ChiSox are trying to figure out how to keep Phillip Humber in the rotation. There's been some talk of a six-man rotation -- at least until the team is confident that Peavy is back and will stay back. But a six-man rotation just isn't a good idea for a permanent solution. Jackson would have been the odd man out as he's been the worst starter so far. But on Monday, he delivered the potential that has caused so many teams to take a chance on him. He went seven strong against the Angels, allowing just one walk and whiffing five, while limiting L.A. to just five hits and zero runs. His ERA sank a full 0.69 points all the way down to 4.29. Ozzie Guillen's job just got a lot harder.
Josh Beckett, Red Sox -- As good as Jackson was, Beckett was just as good, posting an identical line save for giving up an extra hit. This marks the fifth excellent start by Beckett (including his rain delay-aborted 4 1/3 innings last time out) and drops his ERA to a pristine 1.99, which is good for fourth in the AL behind Trevor Cahill of Oakland and two Angels teammates in Jered Weaver and Dan Haren. Beckett's resurgence comes as welcome news to Boston who desperately needed a return to prominence from the right-hander for the team to be confident in success in the postseason. Imagine how much more compounded the struggles of Boston would have been if Beckett was delivering an ERA in the 6.00s instead of putting him in the early Cy Young Award chase.
Victor Martinez, Tigers -- Martinez only came off the DL last Wednesday but is on fire, as he has registered a hit in every single game upon his return. Given he had hits in his three previous games before his injury, that marks a nine-game hitting streak for V-Mart, who went 3-for-4 as the Tigers routed the Blue Jays for their sixth victory in seven games. Martinez scored two and drove in three, while all three of hits hits went for extra bases with two doubles and a home run. He's now hitting a cool .293/..344/.488 and has been everything Detroit hoped for when they surprised many with an aggressive offer that got V-Mart signed early in the offseason.
---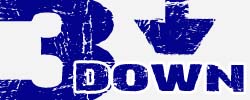 Vernon Wells, Angels -- Wells hits the disabled list with a right groin strain, and the .183-hitting outfielder will get some time to ruminate on how best to turn around his slump. Wells has actually flashed some power by bashing three home runs in May but still has yet to start stringing hits together. His line on the season is .183/.224/.303, which easily "beats" Carl Crawford out for the worst line by a starting player in the game now that Crawford has gotten hot in May. It's awfully hard to contend that L.A. hasn't gotten better with this injury. The defensively-challenged outfielder will likely be replaced in the field by Bobby Abreu, who has his own defensive limitations but will allow the club to get both Alberto Callaspo and Macier Izturis in the lineup. It's not every day one says Callaspo is better than Wells, but here we are. (And let's quell the speculation; Mike Trout is not getting the call. Bank on Reggie Willits to serve as backup outfielder.)
Javier Vazquez, Marlins -- And the beat goes on, as Vazquez turns in yet another disappointing start in what is an early front-runner for worst free agent signing of the year. Sure, Vazquez is only on a one-year deal, but how many players earn $7 million a year for the Marlins? Anyways, Vazquez's downward spiral with a disappearing fastball and inability to spot his pitches continued by coughing up five earned runs (six total) to the Phillies, going just 4 1/3 with one walk and zero strikeouts and nine strikeouts. He didn't exactly set the tone for the game, giving up a leadoff homer to Jimmy Rollins. At this point, Florida needs to come up with a phantom injury to get Vazquez and his 6.88 ERA away from the team. It's clear he's not right and he needs to fix himself away from the club.
Ryan Ludwick, Padres -- Ryan Ludwick just doesn't like being a Padre, doesn't he? OK, part of it has to do with Petco Park, but still, it's remarkable how far he's fallen since being dealt from St. Louis. You have to give the Cardinals a hand for seeing the writing on the wall, as Ludwick went 0-for-4 on the night with three strikeouts to drop his overall line to .189/.283/.344. Not including Monday's game, Ludwick's career line as a Padre: .205/.298/.339. Someone get him to Coors Field, stat.
For more baseball news, rumors and analysis, follow@cbssportsmlb on Twitter or subscribe to the RSS feed.