As the July 31 non-waiver trade deadline looms, the CBS Facts & Rumors team will look at the biggest players leading up to the deadline. This week we'll look at the teams who will be talked about the most; next week will be the players who might be moved.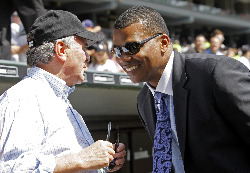 On June 8, the
White Sox
were nine games under .500 and 9 ½ games back in the American League Central. But then they roared back into the playoff picture with an amazing surge and now sit atop the division.
General manager Kenny Williams has said he wants to bulk up for the second half, and he's one of the more mercurial figures in the game, prone to acting boldly and quickly. On the other hand, Williams has said he's not impressed with what's available and the asking prices, and might stand pat. There's not much the White Sox could do this month that would shock anyone.
Record:
52-42, two games ahead of Detroit (50-44) and Minnesota (51-45) in the American League Central
General manager:
Kenny Williams, 10th year
Expectations:
High. The South Side got a championship fix in 2005, and White Sox fans are buzzing over the big rally they have made in the standings.
Payroll status:
Opening day payroll was $108.2 million, seventh-highest in baseball. The White Sox have about $66 million committed for 2011.
What they need
Left-handed bat:
The White Sox have gotten a collective .231 batting average from their designated hitters, so bringing in a slugger to upgrade there is an obvious target. They've been focusing on left-handed power.
Starting pitcher:
Considering
Jake Peavy
is out for the year, Chicago is actually in pretty decent shape and could sit tight with the rotation. But
Daniel Hudson
's name is coming up a lot as part of a package to get a hitter, and if the Sox lose him they'll probably need to move on adding a starter.
Who may fit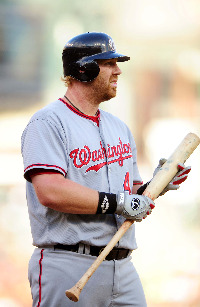 Left-handed bat:
Reports indicate the
Nationals
'
Adam Dunn
is Williams' top priority, and Dunn would be a great fit. As of early this week, the asking price (
Gordon Beckham
or
Carlos Quentin
, for openers) was more than Williams was willing to pay.
The other big name connected to the Sox is Milwaukee's
Prince Fielder
, though reports vary on whether Chicago is in that race. As with Dunn, the price would be steep.
On the next tier would be the
Astros
'
Lance Berkman
, who is not having a great year and is expensive. Also a possibility, though a remote one, is right-handed Toronto home run leader
Jose Bautista
.
Starting pitcher:
Don't expect Chicago to be in on the biggest names, but they could focus on a second-tier guy like
Jake Westbrook
,
Kyle Farnsworth
or possibly
Fausto Carmona
.
Trade chips
Young infielder Beckham (.241/.297/.341) is the first name to come up in talks, but the White Sox really want to hang onto the 23-year-old, whom they drafted in the first round in 2008. He's still learning the ropes at the big-league level, but he has a huge upside at the plate.
Right-hander Hudson, also 23, is projected by most teams as a No. 3 or 4 starter, but the White Sox think his potential could be even higher.
They don't want to move outfielder Quentin (.244/.344/.517), especially with the way he's been hitting lately, but if it's what it takes to get Dunn (who, in addition to bringing a high trade price would need a place to play, since he refuses to DH) without giving up Beckham, they might do it.
Why not offer closer
Bobby Jenks
? Right-hander
J.J. Putz
and left-hander
Matt Thornton
both have closing experience and are pitching out of their minds right now, so Jenks, a pending free agent, is expendable.
Cuban infielder
Dayan Viciedo
, 21, also is attracting a lot of attention. He has batted .295 in limited major-league action this season.
Predictions
The White Sox don't meet the Nationals' price for Dunn, who stays in Washington. They end up with Berkman or turn to alternative options such as
Kosuke Fukudome
or
Adam LaRoche
.
-- David Andriesen
More trade deadline chatter (click on city name for blog)Buyers:
New York
Yankees
,
Los Angeles
Angels
Sellers:
Florida
Marlins
,
Toronto
Blue Jays

For more baseball news, rumors and analysis, follow @cbssportsmlb on Twitter.