Leading up to Saturday's trade deadline, the MLB Facts & Rumors team takes a look at the biggest names on the trade block. First up is the best starting pitcher left on the market, Houston's Roy Oswalt.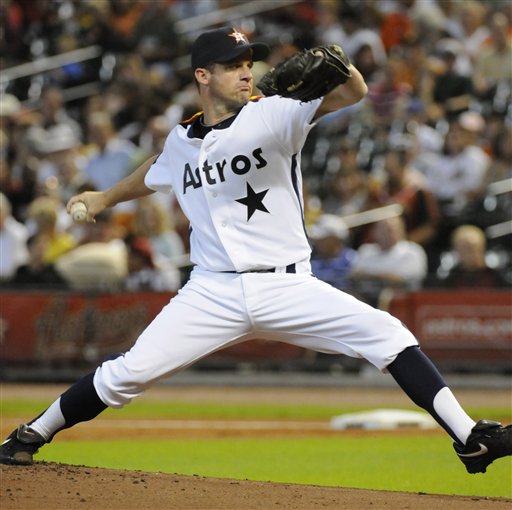 Career stats:
143-82, 3.24 ERA
2010 stats
: 6-12, 3.42 ERA
Contract status:
Oswalt is under contrac through 2011 with a club option through 2012. He'll be paid $16 million in 2011 and has a club option for the same amount for 2012 with a $2 million opine. Oswalt can opt out of the 2012 option and take a reduced buyout. He also has a full no-trade clause.
Why he's desirable
Oswalt is the last difference-making starter on the market (unless the
Royals
are giving up on ever winning and trade
Zack Greinke
). His W-L isn't good, but that's because he plays for the
Astros
, and if you haven't noticed, they're not very good. His ERA is its lowest since 2007 and he has his lowest WHIP (1.109) since his rookie season. Looking across the board at Oswalt's numbers, he's really not performing any different than he has for most of his career. He's not necessarily an ace, but he's a good pitcher to have on your side.
Why he's available
The Astros aren't very good and don't seem to be getting much better -- that's why Oswalt has asked for a trade. To get better, the Astros need more talent and wouldn't mind having $16 million taken off the total payroll for next season, because if you're going to stink, it's best to at least do it on the cheap.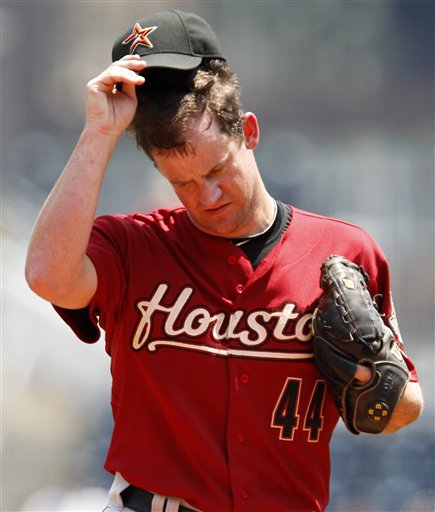 Who is interested
Dodgers
,
Phillies
,
Cardinals
. The
Twins
would be a decent fit, but they're not making too much noise about it. Of course, the
Angels
weren't a team too many people were talking about in connection with
Dan Haren
.
The Astros asked the Dodgers for
James Loney
and front-line prospects. The Phillies aren't willing to give up more than one of their top-end prospects and the Cardinals don't have enough prospects to deal.
Expected return
The Astros want a big-league player to contribute immediately, two high-end prospects and another player. Considering the
Diamondbacks
didn't get anything near that for Haren, it seems like that's a bit much to ask for Oswalt and the rest of his contract.
What happens
Roy Oswalt is an Astro for the rest of 2010 and we go through this in 2011, as well. Oswalt is one win shy of setting the franchise record for pitching wins and is an icon in the city. If the Astros aren't overwhelmed by an offer, they'll hold on to him and what's left of the goodwill owner Drayton McLane and the team has in Houston.
-- C. Trent Rosecrans
For more baseball news, rumors and analysis, follow @cbssportsmlb on Twitter.