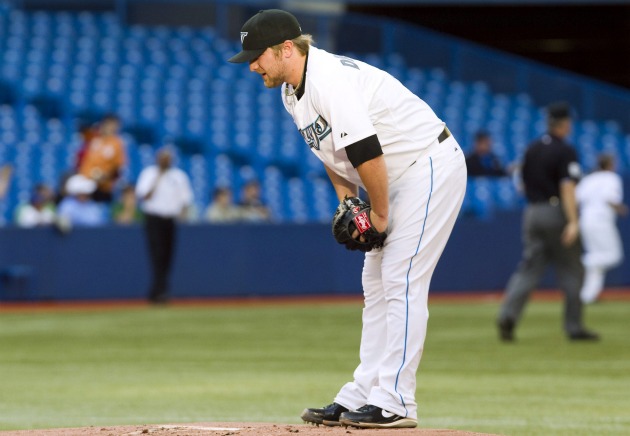 By Evan Brunell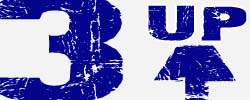 Ubaldo Jimenez, Rockies --
In
Wednesday's On Deck
piece, Jimenez's struggles were documented, as his ERA ranked fourth-worst in baseball among those who were still in the majors and qualified for the ERA title. Well, that ranking just improved as Jimenez dazzled with a complete-game shutout of the
Dodgers
, stifling them with four hits and no walks with seven whiffs, dropping his ERA under 5.00 to 4.97. That's a major step forward for the righty who is hoping to find the magic that sparked his 2010 run of a 10-1 record.

Francisco Cordero, Reds --
Cordero reached a milestone Wednesday with his 300th overall save, pitching a clean inning with two whiffs against the
Brewers
. Cordero's having a sublime season so far with a 1.71 ERA and 10 saves, which is surprising coming off his up-and-down 2010, making him a prime target for those who expected
Aroldis Chapman
to be closing games by now.
Jay Bruce
and
Joey Votto
each slammed a two-run home run, one in the seventh and one in the eighth to make Cordero's save possible. The win pushed the Reds to their fourth win in 15 games.

Billy Butler, Royals --
The Royals/Angels game was deadlocked at zero apiece before Billy Butler stepped to the plate with one out in the ninth inning. He then sent fans home happy on a walkoff home run with a two-run job to send the Royals to victory, pushing Los Angeles to .500. But it wasn't actually a homer in the first place, as umpires originally ruled it a double. Good thing too, because Jeff Francouer stopped running on the play and wouldn't have scored had the play been upheld. "I ran out and told (umpire) Fieldin Culbreth, 'I've got no stinking idea where that ball hit,'" Royals manager Ned Yost told the Associated Press. "He said, 'Don't worry about it. We're going to do the right thing right now because I'm not really sure either. We'll go check it.' The replay showed it did make it over that fence and bounced back."
---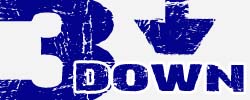 Kyle Drabek, Blue Jays --
Drabe's fall from grace was only a matter of time, as his 1:1 K/BB ratio going into the game did not portend success. The touted right-hander can eventually emerge as the ace of the staff, but for now, it's clear the 23-year-old still has some work to do. Drabek lasted only two outs of the game, exiting after coughing up three walks and four earned runs to balloon his ERA to 4.69. And as
Jeff Sullivan notes
, Drabek made some unwanted history, as his strike rate of 54.8 percent would represent the worst rate over the last 12 years in baseball by a pitcher with at least 100 innings to his name. (Drabek has 63 1/3 innings on the year.) That's history you don't want.


Tim Lincecum, Giants --
The Freak was anything but Wednesday, as the
Cardinals
teed off for five runs in 6 1/3 innings, coughing up 10 hits although he struck out nine and walked zero, so it wasn't all bad. Still, that pushed his ERA to 2.59 after he had shaved it down with a 1.22-ERA May. It looked as if he would head to a loss before the Giants scored one in the top ninth then tacked on two in the 11th to seal the deal. The big blast came from Allan Craig, who had a pinch-hit, two-run home run in the seventh to send the Cardinals up by one.


Alcides Escobar, Royals --
Escobar's 0-for-3 night dropped his OPS to a putrid .497 on the "strength" of a .212/.249/.249 line. He has 41 hits in 193 trips to the plate and only seven extra-base hits, all doubles. Still, Escobar will get plenty of playing time as K.C. loves his defensive work. There's something to be said for shipping him to Triple-A and allowing him to gain confidence against lesser pitchers, but Escobar has plenty of time logged in the bigs and at some point, needs to start producing. To be fair to him, he made a crucial defensive play with the bases loaded in the eighth to preserve the tie.

For more baseball news, rumors and analysis, follow @cbssportsmlb on Twitter or subscribe to the RSS feed.