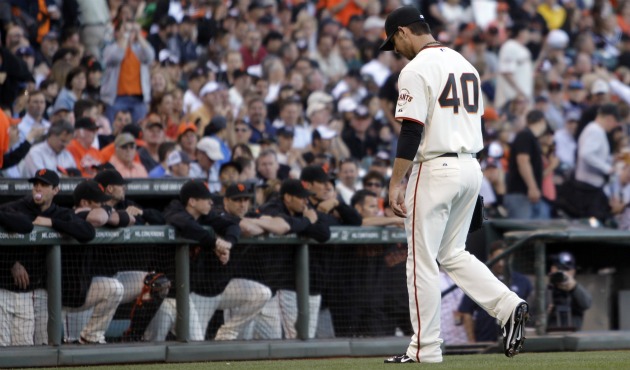 By Evan Brunell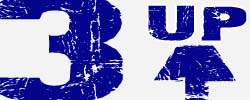 Zack Greinke, Brewers
-- Greinke twirled a beauty against the
Rays
on Tuesday, throwing seven innings while whiffing 10 and limiting Tampa to just four hits and one run. His zero walks allowed pushed his K/BB ratio on the season to a jaw-dropping 80/9. There's no way his 4.77 ERA represents what he's doing on the field, as he's making many hitters look foolish. Greinke's best performance in a Brewers uniform came when the club had lost six of eight. The victory pushed Milwaukee to a half-game lead over the
Cardinals
in the NL Central.
Seth Smith, Rockies
-- The Rockies needed two home runs from Seth Smith to eke past the
Indians
, with the second homer coming in the top of the ninth to break a tie. "This was a huge character game," Rockies manager Jim Tracy told the Associated Press. "To hold a first-place team hitless [into the sixth inning], give up the lead, and win like that is huge." Smith went 3-for-4 with three RBI in the night's best hitting performance, pushing his overall line to .316/.370/.555. The 28-year-old is on pace for the most at-bats in a career largely spent as a fourth outfielder.
Michael Bourn, Astros
-- Bourn isn't a sexy name and will always rank low on home-run leaderboards, but he does nearly everything else just right. Armed with impeccable defense, Bourn couldn't give the 'Stros a win in an 11th-inning affair with the
Rangers
but did go 3 for 5 with two runs and a RBI, stroking two doubles and swiping two bases to push his MLB-leading mark to 32. The performance gave Bourn a .285/.355/.395 line on the year. Again, not flashy, but when you add those 32 stolen bases plus his defense, Bourn is quietly one of the best center fielders in the game.
---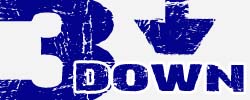 Madison Bumgarner, Giants
-- Bumgarner couldn't get anything going Tuesday, allowing the first eight batters to reach. After
Carl Pavano
mercifully struck out, Bumgarner's night was done after coughing up a double to
Ben Revere
for the game's eighth run.
Guillermo Mota
came in and saved the bullpen with 4 1/3 innings, but Bumgarner got stuck with eight runs and nine hits in just 1/3 of an inning, ballooning his ERA to 4.07 from 3.21. The S.F. 'pen held the
Twins
to just one more run the rest of the way but dropped the game, giving Minnesota its eighth straight win while the Giants dropped into a first-place tie with the
Diamondbacks
in the NL West.
Cardinals bullpen
-- A day after the
Padres
' bullpen gave up 10 runs to the
Red Sox
, the Cardinals coughed up a nine-run eighth inning to the
Phillies
. That allowed Philadelphia to walk away with a 10-2 victory. The inning started innocently with an out by
Trever Miller
, who relieved starting pitcher
Kyle McClellan
. But Miller then allowed a single and walk before giving way to
Jason Motte
, who couldn't register an out en route to hitting two batters with a pitch and exiting the game. On Monday, a Padres reliever also hit two batters in the 10-run inning.
Brian Tallet
relieved Motte and struck out
Raul Ibanez
, and it looked as if St. Louis could squeeze through the inning, giving up just one run. Nope. A
Ben Francisco
single chased Tallet from the game, allowing
Miguel Batista
to go walk-walk-single, giving up four runs. Mikael Cleto then gave up a walk and two singles to finish the scoring, finally getting
Wilson Valdez
(who else?), who ran for
Placido Polanco
earlier in the inning, to fly out. Fun.
J.D. Drew, Red Sox
-- J.D. Drew's usually had one scorching hot month a year that carries the team and otherwise is a good enough contributor. But this season, not only are the BoSox waiting for Drew's breakout, he continues to be a zero at the plate. His line now rests at .230/.332/.328 after striking out three times in four trips to the plate. Drew just isn't making good contact as many of his hits end up as groundballs. Drew was already losing significant playing time against left-handers, and once
Carl Crawford
returns from injury could start sitting more in general, although Drew remains the best option against right-handers as both
Mike Cameron
and
Darnell McDonald
are best used against lefities.
For more baseball news, rumors and analysis, follow @cbssportsmlb on Twitter or subscribe to the RSS feed.