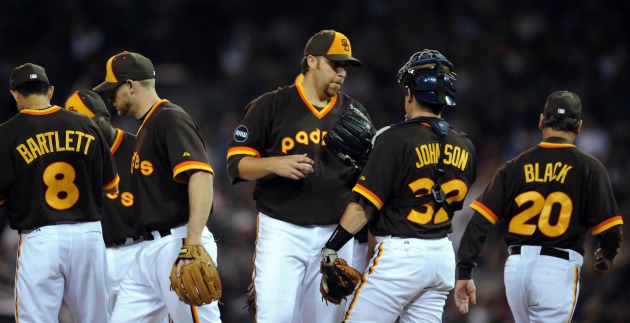 By C. Trent Rosecrans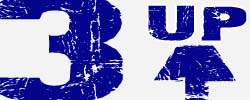 Aaron Harang, Padres: In his last two outings, Harang has combined to throw 13 scoreless innings and allow just five hits since coming off the disabled list and the Pades have no wins to show for it. On Saturday he left after six no-hit innings only to see the Padres lose in the ninth inning. Thursday, Harang gave up five hits, but struck out four and walked one during his seven innings. He left the game with a 1-0 lead to the Padres' usually stellar bullpen. But after Mike Adams' scoreless eighth, Heath Bell blew his second save of the season when Aubrey Huff homered to lead off the ninth. The Padres would go ahead and lose in the 12th (see below).
Matt Garza, Cubs: Garza has had some bad luck in his first season with the Cubs, entering Thursday's start with a 4-7 record and 4.26 ERA, but with an xFIP of 2.86 -- xFIP is a metric that is supposed to take out the factors the pitch can't control, such as having Starlin Castro as your shortstop and the ballpark, which is the x part. Anyway Thursday Garza had just his second scoreless start of the season, holding the Marlins scoreless through seven innings, giving up six hits and three walks while striking out six and lowering his ERA to 3.97. Like Harang, Garza was in line for the win until the game got to his closer (see below).
Derek Holland, Rangers: Unlike the other two, Holland didn't let anyone else screw up his start. Holland allowed five hits in his second-straight shutout. The 24-year-old lefty went just 2/3 of an inning in his first start of July, but then shutout Oakland last week and Seattle on Thursday. Holland allowed five hits and a walk and struck out eight and took a perfect game into the sixth inning before walking the first batter he faced and then giving up a single to Chone Figgins. Unlike Garza or Harang, Holland picked up the W, improving to 8-4 with a 4.32 ERA.
---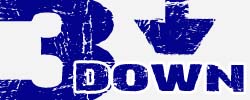 Luke Gregerson, Padres: Bell blew his second save of the season, but it was Gregorson who picked up the loss for San Diego in the 12th inning against the Giants. The right-hander started the 12th with two walks and then committed an error to load the bases. After getting a popup and a strikeout, he threw four straight balls to Mike Fontenot to give San Francisco the lead. Pablo Sandoval's two-run single was the first hit of the inning and ended Gregorson's night in the 6-2 loss.
Carlos Marmol, Cubs: It wasn't just that Marmol walked the first three batters he faced in the ninth inning with a 2-0 lead, it was that after he gave up a double to Greg Dobbs, he failed to back up the play. It was apparent he expected all three runs to score, and they would have easily scored had Dewayne Wise not fallen after rounding third. The ball got past catcher Geovany Soto and with Marmol out of position, Wise was able to score. He then walked Emilio Bonifacio before being replaced by Kerry Wood, who allowed both of his inherited runners to score as the Marlins scored all six of their runs in the ninth, winning 6-3.
Blake Wood, Royals: Coming in to try to keep the Royals within a run over the Twins, Wood loaded the bases and then walked Ben Revere to score one run and followed that by hitting Alexi Casilla to make it 6-3. He was replaced by Everett Teaford who gave up a two-run single to Joe Mauer to close the book on Wood. Teaford was replaced by Louis Coleman, who got out of the inning, but the damage was done in Kansas City's 8-4 loss.
For more baseball news, rumors and analysis, follow @cbssportsmlb on Twitter or subscribe to the RSS feed.