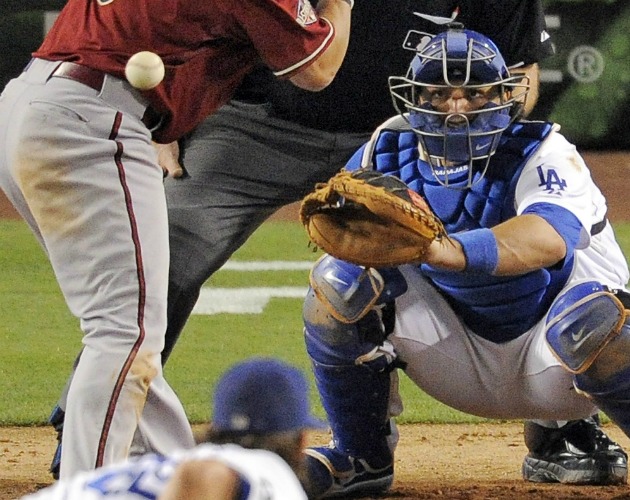 By Evan Brunell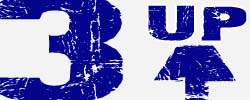 Clayton Kershaw, Dodgers:
A one-hit shutout for Kershaw. Rather, it would have been if not for home-plate umpire Bill Welke tossing Kershaw in the sixth. Backstory: Last night,
Gerardo Parra
received a brushback pitch he didn't appreciate and launched a home run, pimping it out. The Dodgers weren't pleased as Parra jawed with catcher
A.J. Ellis
. Kershaw was also caught yelling from the dugout and allegedly telling Parra he would "get him" Wednesday night. Well, the first at-bat went without incident, Parra rapping a single. Allowing just one hit while punching out five as Kershaw took the mound for the sixth, he threw a pitch that grazed Parra's elbow. It certainly wasn't a full-on plunking, but Welke tossed Kershaw immediately without warning. Skipper Don Mattingly was thrown out in the ensuing argument. On one hand, you can understand why Welke would have been monitoring this situation and perhaps even a bit jittery about something exploding and wanting to keep a lid on it, but this was just silly. On a pitch that grazed Parra in a 2-0 Dodgers game during a shutout? It's hard to believe that warranted being ejected -- again, with no warnings issued prior.

Roy Halladay, Phillies:
It was yet another divine performance for Halladay, who coughed up just six hits and one walk en route to blanking the
Astros
in a complete-game victory that edged his record to 18-5 and ERA down to 2.34. The win clinched a playoff berth for Philadelphia and was Halladay's eighth complete game of the year. "That's the beauty of being here," Halladay said, referring to the Phillies' muted celebration after the game. "We expect to win. You convert to that quickly, coming from a team where that wasn't the case. We had some big wins last year and come into the clubhouse and that's where we expected to be."
Carlos Beltran, Giants:
It was a big day for Beltran, who blasted two home runs en route to a 3-1 drubbing of the
Padres
. Beltran was responsible for two of those runs off his solo homers in the 1st and 6th, pushing his overall line to .289/.386/.524 with 20 homers, notching 300 for his career. Beltran, once his injury subsided, arrived too late for the Giants to be of any good but has clearly proven San Francisco had the right idea in dealing for the outfielder. Now S.F. has to worry about extending him, as he'll be a prized player on the market.
---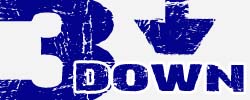 Andrew McCutchen, Pirates:
The Pirates are now officially going to lose more games than they win for the 19th straight season. The club wasted a promising start that had them in contention at the trade deadline by immediately falling off a cliff and McCutchen is a prime culprit as to why. Prior to the All-Star Game, the center fielder hit .291/.390/.505 with 14 homers and 15 steals. But since then, in 203 at-bats, he's slashing .222/.330/.399 with eight homers and five steals. It's a disappointing end to the year for the 24-year-old after going 0 for 4 with a strikeout against the
Cardinals
.
Daniel Bard, Red Sox:
Bard has been on rocky terrain lately and blew a 4-2 lead against Toronto by giving up three runs in the eighth, two earned. His ERA cracked 3.00 with the shoddy outing, rising to 3.10. He's now given up at least a run in his last three appearances, including five on Sept. 7 which is when his troubles began. Before that, his ERA was 2.10. Now, the team's best relief pitcher is imploding. It was the sixth loss in seven games for the Red Sox, who begin a crucial four-game series against the
Rays
on Thursday, where the AL wild card will hang in the balance.
David Huff, Indians:
A grand slam highlighted David Huff's night, and not in a good way. Huff allowed eight runs in four innings, including
Josh Hamilton
's slam. But only three runs were earned, thanks to a
Lonnie Chisenhall
two-out error off the bat of
Ian Kinsler
. It was a dazzling game all around for Texas, who won 9-1. "That's what a team that was in the World Series last year looks like, a team that will probably win their division," Indians manager Manny Acta told the Associated Press . "We have some catching up to do."
For more baseball news, rumors and analysis, follow @EyeonBaseball on Twitter or subscribe to the RSS feed.