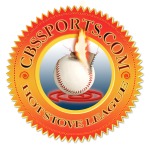 With the GM meetings over, things have settled down -- but only a little bit.
Want a young, cost-controllable starting pitcher? Yeah, who doesn't? That's why the Rockies have made Jhoulys Chacin off limits, so don't bother asking. Back up the Brinks truck for Tyler Matzek and Christian Friedrich too, says Troy Renck of the Denver Post .
Speaking of Renck, he reports that Jorge de la Rosa won't wait around for Cliff Lee to pick a destination. Yes, it reduces de la Rosa's leverage by not waiting, but if de la Rosa gets what he wants, the lefty will move quickly.
Junichi Tazawa paved the way for Japanese amateur ballplayers, and Kazuya Takano and Kazuki Nishijima are more than happy with that paving as the two have joined the Dodgers organization, reports the Los Angeles Times .
Evan had Carl Pavano heading to the Brewers in his free-agent prediction piece . Uh, not so much, as the Brewers will look for pitching through trades and not free agency as Ken Rosenthal of FOX Sports reveals.

But not so fast. Cafardo reveals that the Brewers and Nationals are the frontrunners for Pavano. Who to believe...
Sean McAdam of CSNNE.com brings Red Sox goodness, noting that Marco Scutaro could be traded with six teams interested. Boston wants middle relief for Scoot. You have to think that if Scutaro walks, the Red Sox would install Jed Lowrie at shortstop and stop this Lowrie-at-third foolishness.
Oh, and closer Jonathan Papelbon wants a $2.15 million raise to $12.5 million as Nick Cafardo of the Boston Globe writes. Only in baseball can you get a multimillion dollar raise for your worst year yet. But Papelbon will be getting a raise, and continue to be one of the more overpaid closers in the game.
The Nationals seem unlikely to offer outfielder Josh Willingham a contract extension. Among one of the better sluggers in the game, Willingham will command a pricey extension and Washington doesn't seem terribly interested in entertaining that notion -- or even having Willingham on the team. A source tells MLB.com that Willingham will be moved before the 2011 season.
-- Evan Brunell
For more baseball news, rumors and analysis, follow @cbssportsmlb on Twitter or subscribe to the RSS feed.