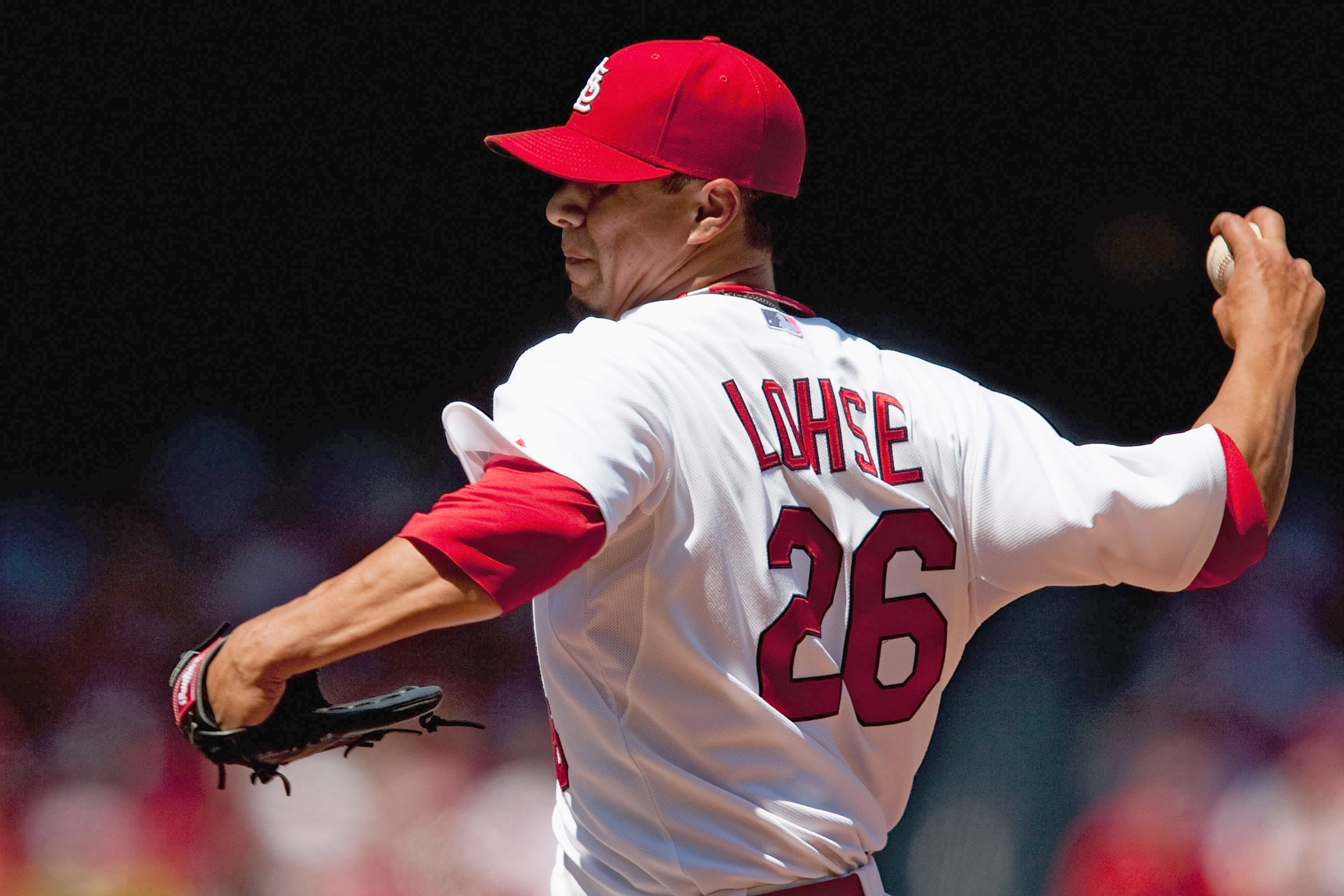 Don't pay attention to the results or what you saw, listen to
Kyle Lohse
-- he pitched well. He did what he wanted.
Sure, his line in rehab start at Double-A Springfield wasn't pretty -- five innings pitched, 12 hits, five runs, four strikeouts and no walks, but Lohse had plenty of excuses for
FOXSportsMidwest.com's B.J. Raines
:
"I feel like if I wanted to go out there and just throw sliders and changeups it would have been completely different" Lohse said. "It's just one of those things where I want to work on the things that will make me successful when I come back and not just put up good numbers to impress everybody here.

"It was tough. It was one of those times where if you asked me after the last time, I felt like my stuff was ready. I'm just kind of in between right now. I felt some of the things they were hitting, I didn't think they had any business hitting. The other ones, you fall behind in the count and that's what's going to happen."

In addition to saying he was working on certain pitches in situations that he might not normally do in a big league game, Lohse complained that the balls being used weren't the same as those in Major League games. Lohse said the seams on the balls were tighter than those he was used to throwing with and that he wished he had brought Major League balls from St. Louis with him.

"They just aren't the same," Lohse said. "It's just one of those things I should have thought about beforehand. They are tighter. It's a different ball, a completely different ball."
Lohse is scheduled to start Aug. 13 against the
Cubs
in St. Louis in place of
Jeff Suppan
, but the results from his third rehab start may give the Cardianls pause.
Lohse is in the second year of a four-year, $41 million deal and hasn't pitched since May 22. He underwent surgery on his forearm on May 28. In two starts at Triple-A Memphis, Lohse has thrown seven innings and allowed four runs on six hits.
-- C. Trent Rosecrans

For more baseball news, rumors and analysis, follow @cbssportsmlb on Twitter.